News
The Meg 2 In The Works
Jason Statham's really big shark is coming back for another bite in The Meg 2.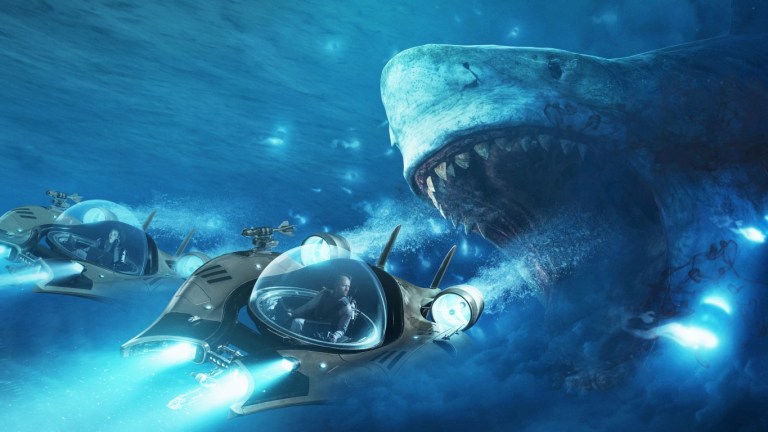 No one really expected The Meg to be as popular as it was this summer. 
The film was surprisingly fun and the long-in-the-works project ended up taking a whopping $528 million at the box office, which currently ranks it No. 11 in the yearly rankings (above the likes of Venom, Mama Mia! Here We Go Again, Solo: A Star Wars Story and The Nun). That means, of course, that it's getting a sequel – and the news has now been confirmed by one of the film's executive producers, Catherine Xujun Ying.
"It's still very early stages right now, but we're working or starting to work on it," Ying told Variety, before weirdly saying that she'd "like to keep it a secret at this time." 
Weirder still, Ying went on to talk about other plans for the franchise, including a potential theme park attraction. "Hopefully China will have the first Jurassic aquarium," she said, talking to a crowd at a US-China entertainment summit. 
Director Jon Turtletaub was also there, and he joked about the risk taken by the Chinese financers on the first film. "We were being laughed at by a lot of people for making this movie. Before it came out, the tracking was horrible. They were saying this is a huge mistake, Warner Brothers has blown it, China is done," he said, pointing at the panel of Chinese producers. "Every single person up here did it for the money, for the money, for the money, for the money…" 
If they did, it paid off. The big question now though, is whether it will pay off again. The first film worked in part because it all sounded so goofy – who wouldn't want to see the Stath punching a 75 ft shark? But what's he going to do in the next one? Kick it? Punch two sharks? If the sequel sticks to Steve Alten's 8-book Meg series, the next one will feature a Kronosaurus as well as much, much bigger Megaladon. 
"Oh my God. It's another Megaldon."