News
The Lost City of Z: Cast, Trailer, Review & Everything to Know
Join Charlie Hunnam, Tom Holland, and Sienna Miller for The Lost City of Z, which has a new foreboding trailer.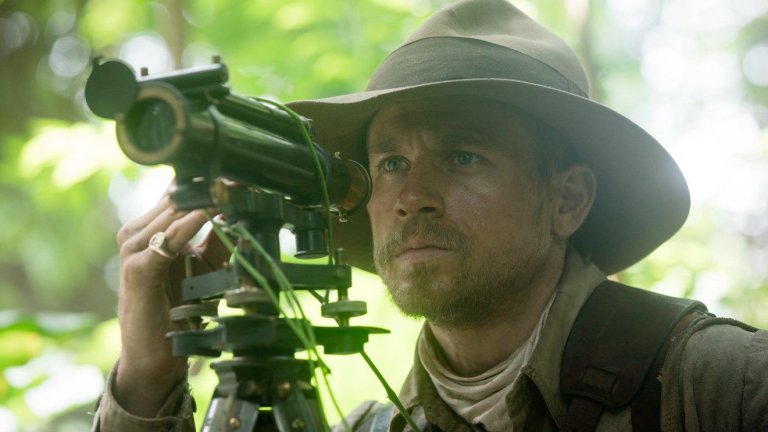 Here is a film we can more authoritatively recommend since we reviewed at the New York Film Festival in 2016. An intentional throwback to the sprawling epics of a previous cinematic era, The Lost City of Z liberally adapts David Grann's book on Col. Percival Fawcett (Charlie Hunnam), an ambitious member of the last guard of English explorers in the 20th century who memorably tracked a mythical ruin in the midst of the Amazon.
The film is a savvy update of old school tales about European explorers, creating a portrait of grandiose drive, and the fading decay of Victorian glory (and ambition) as it withers before the dawn of modernization and, eventually, the First World War.
The Lost City of Z Trailer
The newest Lost City of Z trailer does a great job of selling the sense of foreboding dread, and Edwardian decline, that lingers in James Gray's new movie.
And here is the first one for your viewing pleasure.
The Lost City of Z Release Date
The Lost City of Z cuts its way into theaters on April 21, 2017.
The Lost City of Z Cast and Crew
The picture is directed by James Gray (The Immigrant), who here intentionally looks to evoke a certain kind of cinematic grandeur from yesteryear (think David Lean) while also casting a modern, critical eye at the colonial aspirations of the past. The film also boasts excellent character work from Robert Pattinson, Angus Macfayden, Sienna Miller, and a mustached Tom Holland. Yes, that Tom Holland. He'll be playing the adult son of Hunnam's Fawcett.
The Lost City of Z Story
The plot synopsis of the film is as follows:
Based on David Grann's best-selling book of the same name, The Lost City of Z is the true-life drama which centers on British explorer Col. Percival Fawcett, who disappeared while searching for a mysterious city in the Amazon in the 1920s.
But for more detail, might we recommend…
The Lost City of Z Review
We were lucky enough to see the film when it played at the New York Film Festival in October 2016, and below is an excerpt to our spoiler-free, but details-heavy review:
As a movie, Z pinpoints the exact generational shift whereupon Victorian superiority descended into post-war waywardness. The exploits of this culture, which are often imagined as an escape into the purity of nature, instead become an extension of the very souls and obsessions that wished to vanish there in the first place.
The Lost City of Z Poster
Enjoy the newest poster for the film, as well.