News
The Lost Boys Return in New Gunship Video
Do you still believe? The Lost Boys (and Tim Cappello on sax!) are back in Gunship's new animated music video for their single Dark All Day.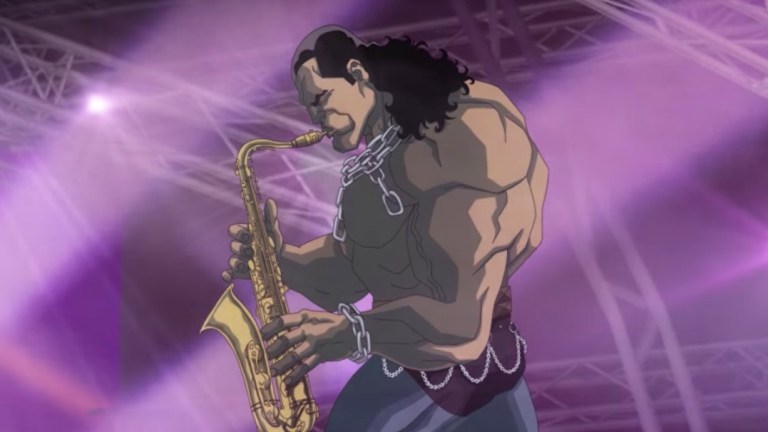 Happy Friday the 13th, everyone! There are certainly unluckier ways to celebrate the day than to pump up the volume on the new single from British synthwave sensation Gunship, who have given us quite the gift with their new animated music video, Dark All Day, which features characters from The Lost Boys, including the one and only shirtless, sax-playing Tim Cappello.
For many of us, the soundtrack to Joel Schumacher's classic 1987 horror-comedy will always be on heavy rotation, and Gunship are really celebrating something we love here in a way that doesn't make us feel sad (we're looking at you, the sequels to The Lost Boys).
There are a fair few references to other classic vampire movies in the video for Dark All Day, too. Can you spot them all?
"Gunship's track 'Dark All Day' is one of the funkiest tracks I've ever played on," said Cappello (via Dread Central). "The groove is brooding and dark but there's so much passion & power to it, it moves so well, I couldn't stop dancing while I was playing on it. And going doubletime during the choruses, pure genius. The guest singer, Indiana, has so much personality, her voice is so perfect for this, I think she's AMAZING! It was so much fun to reprise my role in The Lost Boys, 30 years later, I kinda felt like a kid again, the hips are holding up."
Marvellous. TGIF.