News
The Little Mermaid Remake Finds Its Ariel in Halle Bailey
Disney has found its Ariel for the Little Mermaid remake with Halle Bailey, a newcomer praised for her amazing singing voice.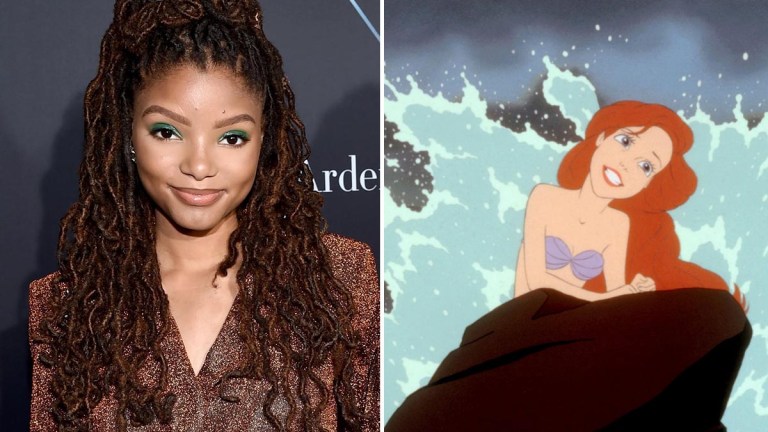 Disney has found its Ariel, the beloved princess from under the sea, and it is most definitely an unexpected choice. Despite social media stans pushing hard for the casting of Zendaya, Disney and director Rob Marshall have selected relative newcomer Halle Bailey to play the mermaid who introduced Broadway style to Walt Disney Studios Animation.
"After an extensive search, it was abundantly clear that Halle possesses the rare combination of spirit, heart, youth, innocence, and substance—plus a glorious singing voice—all intrinsic qualities necessary to play this iconic role," Marshall said in a statement. Indeed, it is Ariel's otherworldly voice that becomes the very center of the film after Ursula, the octopi-sea witch, convinces her to sell her voice in exchange for a pair of legs. (It is also the voice, as originated by Jodie Benson in the 1989 classic, that became a permanent feature in the soundtrack of all millennials' lives after "Part of Your World" was first belted.)
Bailey is a relative unknown to cinema, being best remembered at this point for starring on the sitcom Grown-ish. The 19-year-old has also appeared in Let It Shine and Last Holiday.
Admittedly unexpected given the likely departure from Ariel's famed red hair—one would wonder if Disney is not a fan of the auburn coloring—it is a tremendous opportunity to make this project its own, as well as one for a young woman who has a life-changing chance to leave on impact on a new generation. Many of the live-action Disney remakes have played it very safe to often diminishing returns, and given that The Little Mermaid is the film that kickstarted the Disney Renaissance of the 1990s, it should be treated with respect and the same degree of creativity. It likely helps in that department that multi-hyphenated award winner Lin-Manuel Miranda (Hamilton) has been conscripted to co-write new songs for the project alongside Alan Menken, the composer from the original film. (His original songwriting partner and the creative engine behind the classic, Howard Ashman, sadly passed away in 1991).