News
The Little Mermaid Remake Circles Melissa McCarthy for Ursula
The Bridesmaids star is in talks to appear as Ursula the Sea Witch in Disney's live-action remake of The Little Mermaid.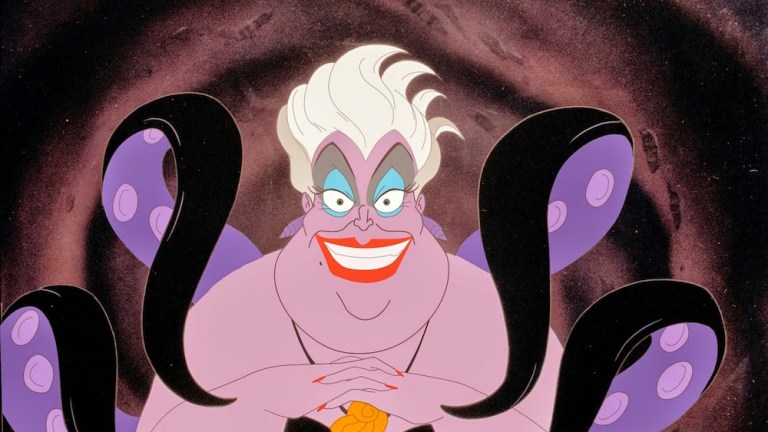 After the magical successes of Beauty and the Beast and Aladdin at the box office, and with The Lion King prepared to roar at boffo records next month, it is not surprising that Disney is making the remaining crown jewel of the Disney Renaissance a top priority. As such, major movement is beginning to swim around Rob Marshall and Lin-Manuel Miranda's The Little Mermaid remake. Movement like revelations that Melissa McCarthy is in talks to star in the aquatic musical.
News of the potential casting come out of THR, who reports the Mouse House has approached the Oscar nominated star to play the villain Ursula in the upcoming live-action remake.
Ursula of course is one of Disney's upper-echelon baddies, and one of the key components who helped Little Mermaid prove to be the film that revived Walt Disney Animation Studios. As an underwater, half-octopus sorceress who is also a stickler about contracts—to a deadly extent—she convinces the mermaid Princess Ariel to sell her voice in exchange for a pair of enchanted human legs in the original film. However, what she really has designs on is the crown worn by the naïve mermaid's father.
The Little Mermaid, which was directed by Ron Clements and John Musker, is the last remaining sacred cow of Disney's 1990s animated golden age. While the film technically opened in November 1989, it was the first picture to bridge Disney's classical animation with the more modernist Broadway formula, introduced to Disney by lyricist and writer Howard Ashman. With composer Alan Menken, Ashman helped pave the way for the Disney formula that still proves enchanting, and lucrative, in modern Disney animated classics like Frozen, Tangled, and Moana.
On that wavelength, Moana songwriter Lin-Manuel Miranda has been tapped to co-write with Menken new songs for a longer live-action film (Ashman passed away in 1991). Miranda of course has history with Disney through Moana and Mary Poppins Returns, the latter of which was also directed by Marshall. Miranda is of course the Pultizer Prize winning creator of Hamilton and In the Heights.
Adapting The Little Mermaid makes clear business sense, and special effects have evolved enough that the underwater sequences can be done convincingly, as proven by Aquaman, Warner Brothers' superhero movie that gave more than a few nods to the 1989 film about redheaded nobles headed for the shore. But personally, Aladdin left a lot to be desired, and Little Mermaid is a film built around the vocal wonderment of Jodie Benson's voice. Replacing that centerpiece and recapturing that animated magic that surrounded it is no stroll through the seaweed. Still, who doesn't want to be part of that world?