News
The Little Link Between Moon and Sunshine
Moon director Duncan Jones put a "sly aside" to Danny Boyle's Sunshine in his film, he's revealed...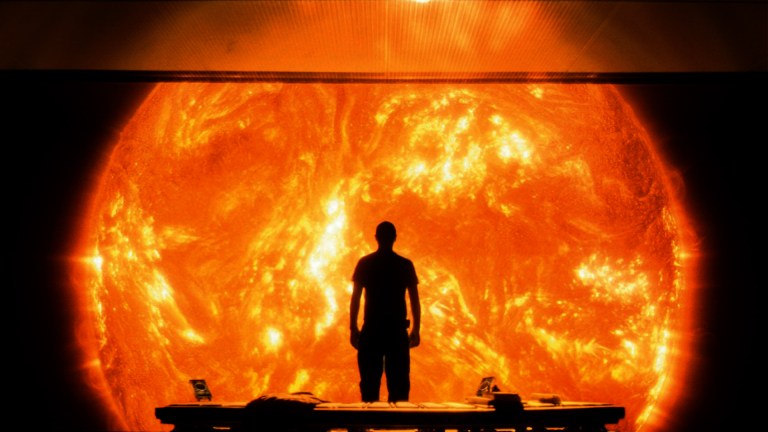 Two British directors made two fascinating science fiction films in the 2000s. Danny Boyle gave the world the terrific Sunshine in 2007, and Duncan Jones' debut feature, Moon, arrived in 2009. The pair, though, have a little link between them, that was unearthed by Mark Kermode.
Kermode was hosting a screening of Moon in Truro last week, that he followed with an on-stage Q&A with Duncan Jones. And Jones revealed that there's a little tribute to Sunshine within Moon.
"Apparently, Moon and Sunshine at one point were slightly in competition," Kermode said. "And that's why, in Moon, there's a burst of Katrina & The Waves doing Walking On Sunshine."
Jones was apparently very aware of the competition between Sunshine and Moon when putting his movie together, and thus added that burst of music as a "sly aside." Not with any malice, either. Rather, it's something that appears to have made both Jones and Boyle chuckle.
Both Sunshine and Moon are excellent, of course, and you can buy them both on your legal platform of choice. We recommend you do so.
Source: Kermode & Mayo