News
The Lighthouse: Trailer, Release Date, Cast and More Horror Movie News
Robert Eggers' follow-up to The Witch, The Lighthouse reveals its final creepy trailer with Willem Dafoe and Robert Pattinson.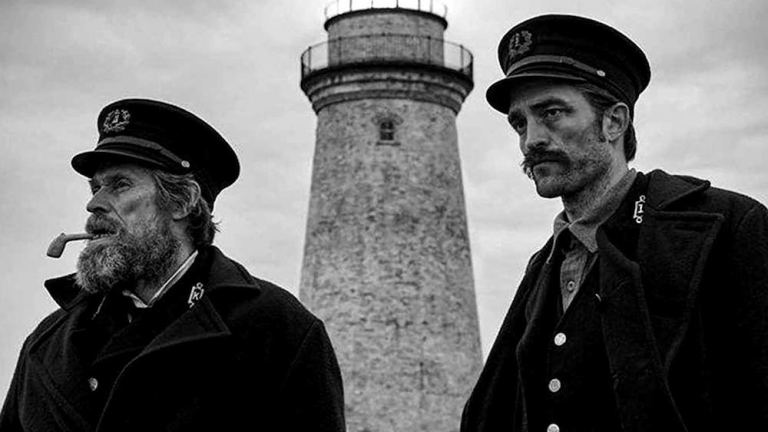 I tend to resist the term "elevated horror"—as it suggests horror is by default unsophisticated—but there is no denying we are living in a renaissance of smart, atmospheric, and bewitching horror cinema. And few have risen to immediate attention in this era as quickly as Robert Eggers, director of The Witch, one of the wickedest chillers ever made. Thus production on his next movie was always a curiosity, but everything we've heard, and now seen, about The Lighthouse promises something just as startlingly original.
Shot in black and white 35mm, and in the same aspect ratio of 1.19 : 1 that Fritz Lang filmed M (1931) in, there is something nefariously old-fashioned afoot. Here's what you need to know.
The Lighthouse Trailer
In the below trailer, we get a taste of The Lighthouse's warped vision of early 20th century life in New England. Shot in a square frame and in black and white, it is an analogue presentation that creates a decidedly retro affectation when strange happenings afflict two lighthouse keepers played by Willem Dafoe and Robert Pattinson.
The first teaser trailer is also below.
The Lighthouse Release Date
The movie previously played at the Cannes Film Festival to tremendous buzz, but most critics and press won't get a full look at The Lighthouse until it premieres at Toronto International Film Festival in September. It will open everywhere on Oct. 18.
The Lighthouse Cast
The film is an old-fashioned two-hander, co-starring both Robert Pattinson (Twilight, The Lost City of Z, and the upcoming Batman reboot) and Willem Dafoe (Platoon, Shadow of the Vampire, Spider-Man). They respectively play Ephraim Winslow and Thomas Wake.
The Lighthouse Story
As with The Witch, Eggers has cryptically teased that this film, which he co-wrote with Max Eggers, is based on New England superstition and folktales, albeit of a more recent era, roughly around the turn of the 20th century. The picture is about an older lighthouse keeper named Thomas Wake (Dafoe), who cannot exactly recall how long he has been on this rock warding off ships from a watery grave, and a new young assistant called Ephraim Winslow (Pattinson). They watch their lighthouse with care and ease, but something is obviously not right, and given that the only other cast listing (which is confirmed by the trailer) involves that of a mermaid (Valeriia Karaman), it's safe to say that things are about to get weird.
It's all a bit Lovecraftian, isn't it? Here is the official synopsis.
The story of two lighthouse keepers on a remote and mysterious New England island in the 1890s.
Read and download the Den of Geek SDCC 2019 Special Edition Magazine right here!
David Crow is the Film Section Editor at Den of Geek. He's also a member of the Online Film Critics Society. Read more of his work here. You can follow him on Twitter @DCrowsNest.