News
The Lego Batman Movie Release Date, Trailer, Cast, & Everything Else We Know
Everything you need to know about the Lego Batman movie, including latest news, release date, story details, cast, and more!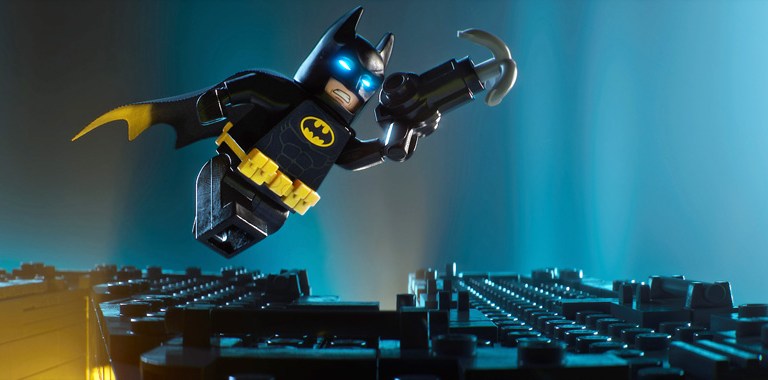 Lego Batman Release Date
The Lego Batman Movie arrives in theaters on Feb. 10, 2017.
Lego Batman Trailer
Feast your eyes on tons of new clips and a brand new behind-the-scenes featurette, courtesy of Comicbook.com. Stars Will Arnett and Michael Cera (Batman and Robin, respectively) give you a glimpse of what it was like to work on a film that, out of all the LEGO Batman movies, they'd rank "right near the top"…
Here's the featurette first:
And here's a delightful promo from Will Arnett:
Followed by those new clips we mentioned:
Another Lego Batman trailer has arrived, and it features most of the cast of characters, including the Joker, Barbara Gordon, and Alfred. And it's even funnier than the last one! Watch below:
A brooding Batman has to deal with the fact that he has a new sidekick in this Lego Batman trailer. It's absolutely hilarious!
Check it out:
Here's the Batcave teaser trailer:
And don't forget this "Wayne Manor" teaser trailer:
The first teaser trailer for Lego Batman:
Lego Batman Story
Here's the synopsis:
There are big changes brewing in Gotham, but if Batman (Will Arnett) wants to save the city from the Joker's (Zach Galifianakis) hostile takeover, he may have to drop the lone vigilante thing, try to work with others and maybe, just maybe, learn to lighten up. Maybe his superhero sidekick Robin (Michael Cera) and loyal butler Alfred (Ralph Fiennes) can show him a thing or two.
Phil Lord, who is executive producing the film with his partner in crime, Chris Miller, also talked briefly to EW about the movie, saying that the film was an attempt to discover what would make a guy like Batman happy.
We're trying to examine why Batman is so bummed out. Because he should be psyched. He's rich, he's super good looking, he's got all the best toys, he's a crime fighter. There's nothing to be sad about, so we thought maybe we could make a movie about, 'What does it take for that guy to be happy?' That's what we were interested in. The same principle of, 'Okay, this is a really silly thing to make a movie about, but we could examine why Bruce Wayne has to put on that mask every day and let's see what underneath that. These cartoons are such a sneaky way to try to tell a meaningful story.
The goal ultimately isn't too just make the funniest Batman film, though — that shouldn't be too hard — but the coolest Batman movie ever, according to Lord. 
Lego Batman Cast
The film stars Will Arnett as Batman, Ralph Fiennes as Alfred, Michael Cera as Robin, Rosario Dawson as Batgirl, Zach Galifianakis as the Joker, and Mariah Carey as the Mayor of Gotham City. 
If you wait long enough, everything old is new again. Beyond being the conventional wisdom of an also-very-old song, it could be considered a kind of prophecy for the way in which pop culture works. Look no further than today's confirmation that Billy Dee Williams will be providing the voice for Two-Face. Finally.
Yep, thanks to the brooding-free The Lego Batman Movie, we will finally have the actor who first played Harvey Dent in live-action during 1989's original Batman movie now give us a variation on his take of Harvey's dark side. Lego Batman director Chris McKay confirmed as much when a fan asked the question of whether Williams will be giving life to Big Bad Harv on Twitter:
Fans had long anticipated the reveal since some had spotted a Two-Face vaguely resembling Williams in the background of previous trailers. It also is wish fulfillment come true since Williams very eagerly wanted to play Two-Face in the third Batman film that ultimately became Batman Forever. In early discussions, Williams was considered to give a more villainous take on Dent in Batman Returns in a role that ultimately became Christopher Walken's Max Shreck. Then when Two-Face finally came up to bat in the third Batman film, Warner Bros. and Joel Schumacher opted to get another actor with a paler demeanor in Tommy Lee Jones to play the part. We explore that whole odyssey here.
But now Williams will be able to cut his take right down the middle, at long last.
Lego Batman Poster
WB has released a bunch of new character posters for the upcoming Lego Batman movie. They're pretty neat, in fact. Check them out in the gallery below:
[gallery:0]
Check out this poster for The Lego Batman Movie, utilizing one of our favorite sayings about the character…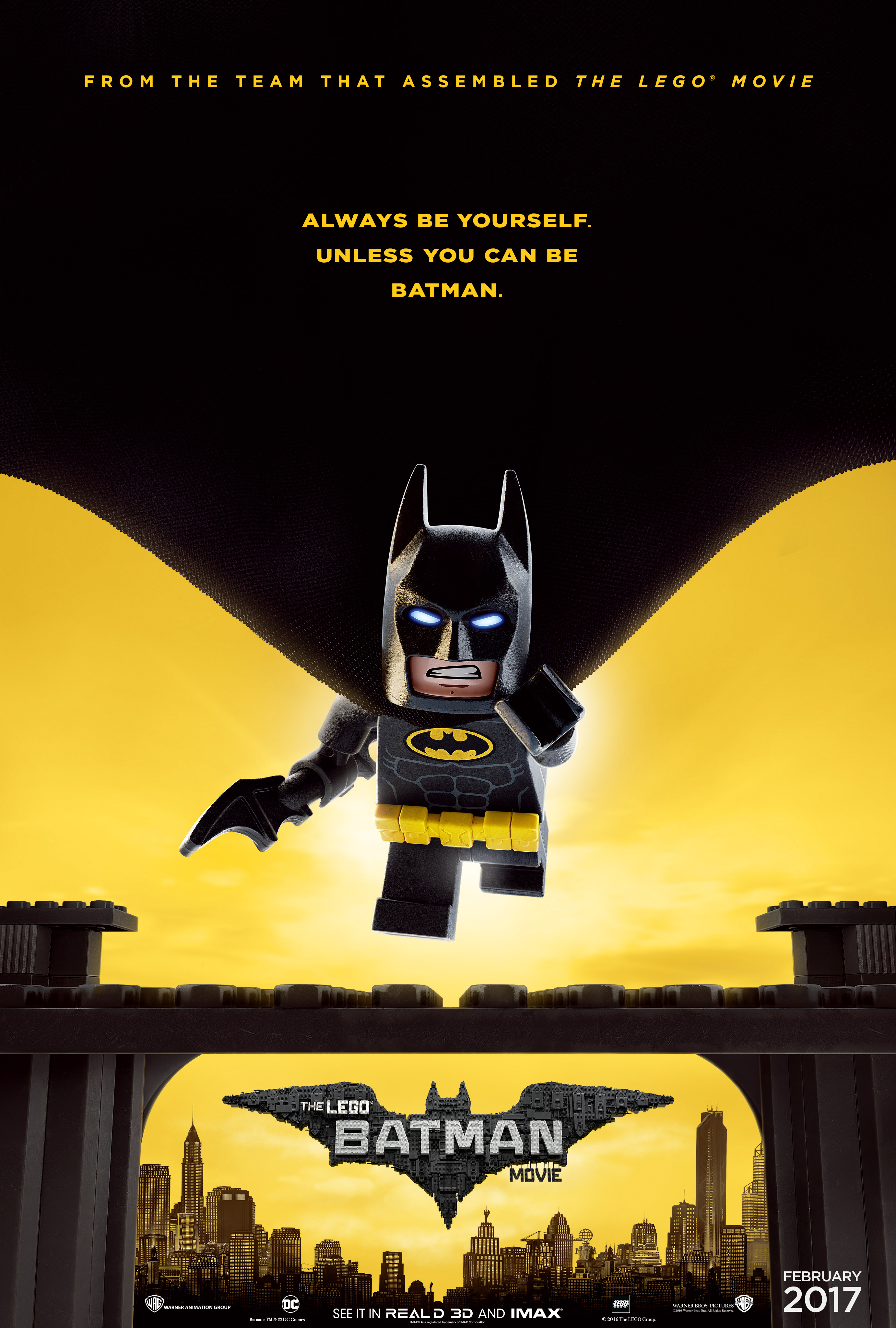 Will Arnett, who voices Batman in the Lego Batman movie, tweeted another poster for the upcoming film. It's technically our first look at Bruce Wayne in the movie. Check it out below: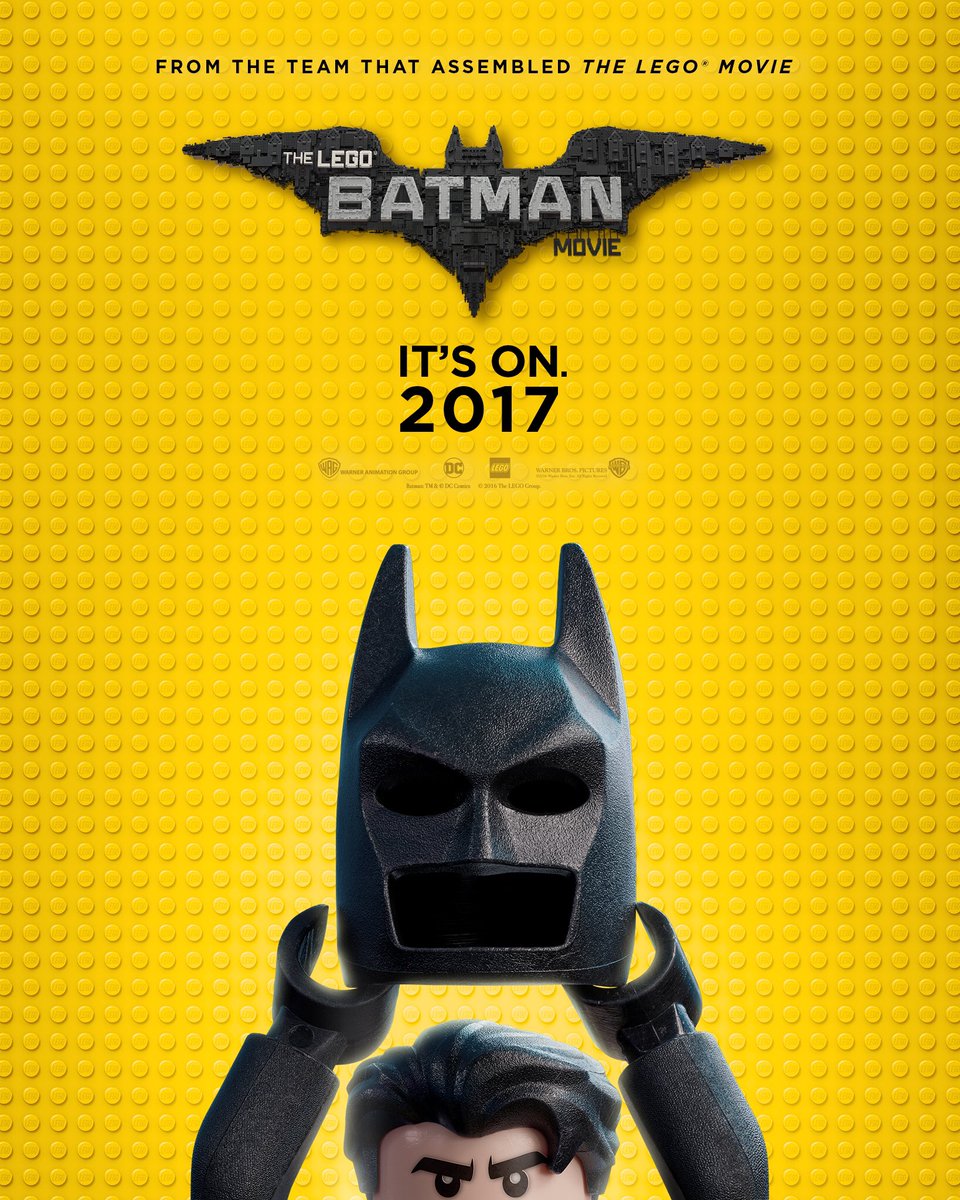 Lego Batman Details
Lego Batman gives us a different kind of Caped Crusader, one with a sense of humor and a smile on his face, at least if the new images released over at USA Today are any indication. The newspaper also had a chat with director Chris McKay, who revealed some of the motivations behind the many characters in the film.
McKay said that the trouble in Gotham City really unfolds because Batman disses the Joker — something that will apparently appear in the film's SDCC trailer this weekend, according to USA Today. 
"The Joker sees himself on the same level as Batman, a peer, at the top of the game," McKay said. "But Batman says that's not the case, which sends Joker into a spiral trying to prove to Batman that he is indeed the greatest enemy."
McKay also teased Batman and Robin's relationship. Young Dick Grayson, who will be voiced by Michael Cera in the film, is actually a boy Bruce accidentally adopts at a charity auction, according to McKay. 
"Robin is a super-positive kid who always sees the glass as half full. Really, at the end of the day, he just wants a hug," McKay said. "Michael brings the sweetness and honesty."
Of Robin's costume choice, which you can see in the pictures below, McKay said that Grayson fell in love with a "Reggae Man costume, with a sparkly sequined cape and green glasses." You can certainly see the unique take on Robin in his debut photo. McKay also teased a subplot where Batman and Robin have to fight over the front seat of the Batmobile. Their relationship and Bruce getting used to having a kid around is actually at the forefront of the story. 
"Lego Batman is About a Boy as directed by Michael Mann," McKay says. "This is a single guy who suddenly has a kid literally drop into his world."
Lego Batman Photos
Here's a new image from The Lego Batman Movie. This is Batman like you've never seen him before:
You can see more images from the film below:
[gallery:0]