News
The Last Starfighter: Details on Abandoned Sequel Emerge
Director Nick Castle has been chatting about the long fight to get a brand new Last Starfighter adventure up and running...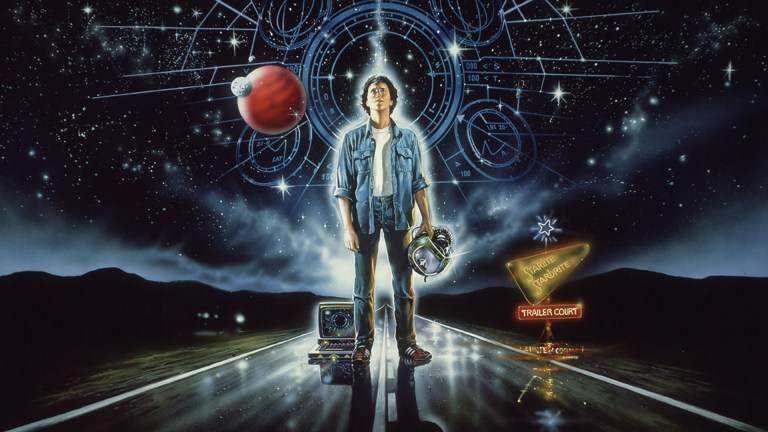 We're very fond of The Last Starfighter. The 1984 space opera was ahead of its time, and it remains one of the few '80s sci-fi flicks with a large, appreciative audience that hasn't been overhauled for a remake or a belated sequel yet, but that's not through lack of effort on director Nick Castle's part. He's been bogged down in all sorts of rights issues trying to get something off the ground for many years, and in a new interview with Bloody Disgusting, he's been speaking about the planned sequel that slipped through his fingers.
Developed at Relativity and killed stone dead by red tape way before the studio filed for bunkruptcy back in 2015, a follow up flick would have caught up with Alex Rogan decades after he was recruited by an alien defense force to fight in an interstellar war, after being marked by his skill at playing a simple arcade game at the humdrum trailer park where he lives.
"This was 10 years ago or more, maybe 12 years ago," Castle remarked to the site. "I think it was 2005 and it was going to be at that point a 30 year, 35 year sequel. It was literally a sequel where Lance [Guest] and Catherine Marie [Stewart], the leads were going to come back as parents. We had a fun script so I'm not sure right now where Jonathan [Betuel] is going to take it. He has a partner named Gary Whitta who wrote Rogue One so he's in good company there. Hopefully, they'll mount something fun and we'll see our characters again."
Indeed, original screenwriter Jonathan R. Betuel had often supposedly said that he wanted The Last Starfighter to be left alone, but he seems to have been won over by Whitta, whose Rogue One script makes one hell of an audition for the position. The pair are continuing to work together to get a Last Starfighter movie made, after a long battle between Universal and Warner Bros nixed any movement on a sequel or remake. Whitta has since described the project the pair are developing together as "a combination of reboot and sequel that we both think honours the legacy of the original film while passing the torch to a new generation" but this has all only recently been gaining any traction, as Castle confirms.
"Now just this last year, the writer has retained the rights legally now. So he's going to go out a second time around and get this thing done. I won't be a part of it as a director. Hopefully, I'll help out in the background but we'd love to do that. It's so ready. The 80s, of course, are being mined by everything. It's like the last thing that has not gotten remade or had a sequel. I'd love to see that continue on."
The visual effects of The Last Starfighter were pretty groundbreaking for their time, but any new project is going to look extremely futuristic in comparison. The game that Alex manages to get such an eye-catching high score playing in his downtime would probably look better than the sum total of the effects laid out ahead of it.
Further Reading: The Last Starfighter Arcade Game That Never Was
"Those were real baby steps back then," Castle mused. "It was impressive, that's for sure, because no one really had done that It looks so dated now. I look back and I cringe. The work that can be done now, it's ubiquitous. You do it, it's so well done, the artists are amazing. When we did it it was all research and development that went on at the same time as we were doing the movie. It certainly was, from a historical point of view, an important movie in that sense. Now, of course, that won't be the issue. It will be using technology that everyone's familiar with."
We'll bring you more news on Whitta's new Starfighter movie as we get it.