Features
The Last Stand, Arnie, and the end of the action icon
Was The Last Stand's title all-too appropriate a description of Arnold Schwarzenegger's action career? Simon fears it might be...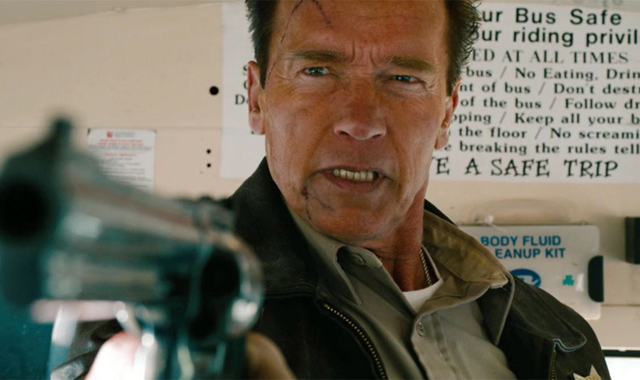 Earlier this year, two former giants of action cinema were hit with heavy, heavy blows. Both Sylvester Stallone and Arnold Schwarzenegger headlined brand new action films, in the shape of Bullet To The Head and The Last Stand respectively, and both failed dramatically at the box office
For Schwarzenegger, The Last Stand marked his first full leading role in a motion picture since Terminator 3: Rise Of The Machines back in 2003. A sabbatical into the world of politics had taken nearly a decade out of his movie career, and this was when he was to be back to what made him a global megastar.
The problem was, the build-up to The Last Stand overlooked a few things. Firstly, that the movie had been curiously positioned in a January release. Granted, that gave the film a bit of room, but it hardly suggested we were in deep blockbuster territory here. Secondly, it was a relatively modestly budgeted film. Compared to the Arnie mega-epics of the past, The Last Stand's $45m negative cost looked more like a cost overrun than the price of the picture alone.
More tellingly, though, outside of the Terminator and Batman franchises, Arnold Schwarzenegger hadn't had a film that grossed over $100m at the US box office since 1996 – seven years before he ran for Governor of California. Eraser was the last time he managed it, just edging to $101m in the States.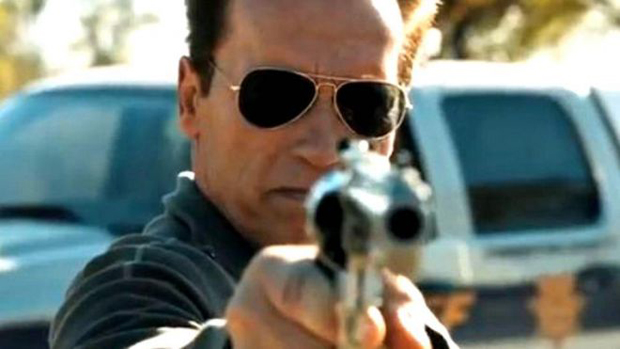 After Batman & Robin, he infamously had heart surgery, and that seemed to be the turning point for his success. Following that, 1999's End Of Days took $66m at the US box office, The 6th Day scraped its way to $34m, and the delayed Collateral Damage took $40m. Granted, Schwarzenegger still had overseas pulling power, but End Of Days was the last time we saw serious evidence of it (its $145m non-US gross taking the film's total to $211m).
Bluntly, his huge movie star days were behind him even a decade ago, and, without a bedrock of acting talent to fall back on, slipping into character roles was never really an option. Just look at the bits of The Last Stand where Arnie has to do some genuine acting: with all due respect to the man, it's not his forte and never was.
Furthermore, his other movie options were limited. Sylvester Stallone has some pedigree as a writer and director (and he's an Oscar-nominated actor!), and could always generate something when the chips were down: just look at his successful reviving of Rocky, and the creation of The Expendables franchise. Arnie's tried directing once, the TV movie Christmas In Connecticut, but that too seemed not to be his thing.
Instead, Arnold Schwarzenegger was an action star. Granted, he was one capable of spewing out one liners and manageable chunks of exposition where necessary, but that's not what we used to buy the tickets for. Guns, explosions, stunts, raging action sequences and a damn good night out at the movies were what we used to get.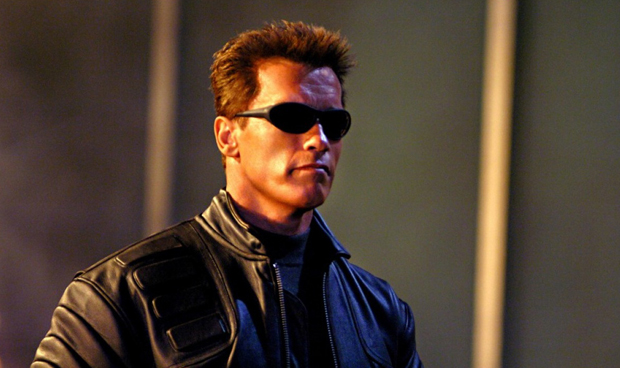 Ironically, given its $37m worldwide gross, that's not far off what we get with The Last Stand. For unlike Bullet To The Head (which didn't even break $10m in the US), a genuinely poor action vehicle for Stallone that deserved its fate, The Last Stand is a pretty decent film. Much of that is down to the decision to hand the reins over to director Jee-woon Kim, the kind of directorial gamble that Arnie never really took at the peak of his career. Kim stages some excellent sequences, and keeps things moving through the familiar narrative with enough pace to stop watches being looked at. It's a good movie he's put together, and one that deserved more attention.
But the problem is that the era of the action megastar is over, and The Last Stand gambled that it wasn't. It lost its bet. That era seemed to finally disappear when Arnie ended up on that operating table back in 1997. That might seem a cold thing to say, but since his career started its slow commercial decline after that, it's hard to find another moment to pinpoint. It kept him off the screen for two years folowing Batman & Robin, and by the time he returned, The Matrix had cleaned up, ushering in a new era of action cinema.
And, truthfully, since Schwarzenegger's crown started to slip, who has come close to picking it up? Only Jason Statham has emerged as an action star so consistently committed to the genre, but with due respect to the great man, he's not the box office draw that Schwarzenegger was.
Furthermore, there's a legion stars who can open action movies, but only in a franchise, or as part of an ensemble. Bruce Willis can be relied to chivvy up a quarter of a billion worldwide take for even the shittiest of Die Hard films. Vin Diesel remains gold in a Fast & Furious movie. Meanwhile, the likes of RED and The Expendables sell ensemble quantity over hanging the film on the shoulders of one superstar.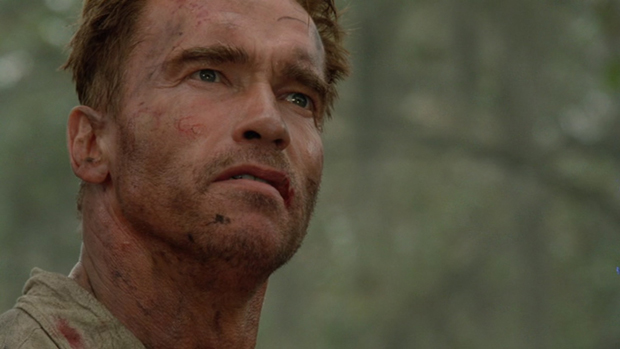 The only pure, 80s and 90s style superstar still plying his trade in the same way is arguably Tom Cruise, and his latest, the impressive Oblivion, won't even break $100m in the US (although Cruise earns his bonus with his overseas appeal). What's more, he's still jumping around genres as he always did. You couldn't pinpoint him as an action man.
And what of the faces of old? Outside of The Expendables, the only way you get to see the likes of Wesley Snipes, Steven Seagal and Jean-Claude Van Damme in a movie theatre is if they happen to take a day trip to their local Odeon.
But then, people's expectations of what they want from action cinema have changed. There's a move towards casting more established actors who are trained to fight rather than the other way around. There's the odd exception – Gerard Butler's career will surely benefit from the biggest old-school action hit in years, Olympus Has Fallen – but the brawn and beef of 80s and 90s action superstars is an endangered species. Truthfully, The Last Stand arguably would have benefited from having some Clint Eastwood gravel in it over Schwarzenegger's forced delivery too. 
Yet it doesn't deserve to be lost, nor does it deserve to be seen as a museum piece, some kind of novelty of an older age. It's a good, solid action picture in its own right, which has suffered by holding onto an age-old belief that action cinema requires an action star at the centre of it. That, sadly, has proven not to be the case.
And that, presumably, is why Arnold Schwarzenegger's now flirting with more of his former franchises – Terminator, Twins, Conan – while teaming up with Stallone again for Escape Plan. Unless next year's Ten, in which he stars alongside Sam Worthington, turns into something of a hit, that looks like the only big screen retirement plan he has left.
The Last Stand is out on DVD and Blu-ray now.
Follow our Twitter feed for faster news and bad jokes right here. And be our Facebook chum here.