News
The Last Full Measure: Trailer and Release Date for Sebastian Stan Drama
The Last Full Measure asks the question: How far will one man go to see a soldier's sacrifice honored?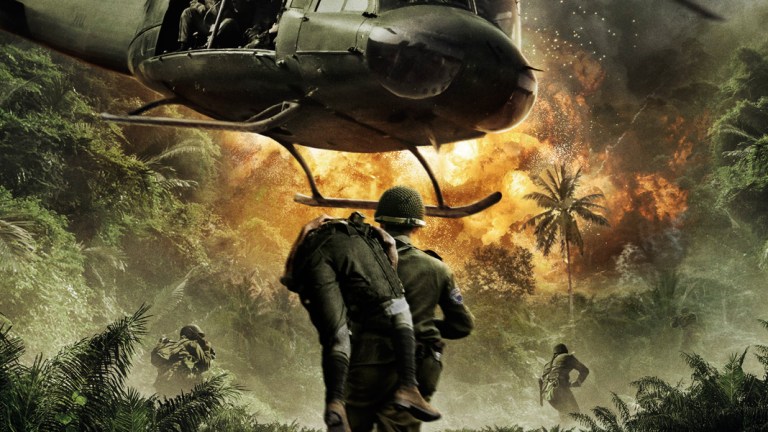 Having sat on a shelf somewhere since 2017, Roadside Attractions has decided to start marketing its Sebastian Stan-led conspiracy slash war drama flick, The Last Full Measure. Stan enthusiasm is at a high right now, as news starts to trickle in about his highly anticipated upcoming Disney+ Marvel spinoff series, The Falcon And The Winter Soldier, which is currently still filming. The Stan stans are hungry, and Roadside is swooping in with a quick meal to tide them over.
Phantom's Todd Robinson helmed The Last Full Measure, and Stan stars as Pentagon aide Scott Huffman here opposite quite the beefy cast. Samuel L. Jackson, Ed Harris, William Hurt, Christopher Plummer, Diane Ladd, and the late, great Peter Fonda all have roles to play in the film, which charts Huffman's attempts to assign a Medal of Honor to a heroic fallen soldier called William Pitsenbarger (Jeremy Irvine).
It turns out to be a can of worms he might well regret opening.
The Last Full Measure Trailer
See the first trailer below…
Here's an official synopsis from Roadside Attractions:
THE LAST FULL MEASURE tells the true story of William Pitsenbarger (Jeremy Irvine), a Vietnam War hero of the highest order, an Air Force medic who personally saved over sixty men. Offered the chance to escape on the last helicopter out of the combat zone, Pitsenbarger stayed behind to save and defend the lives of his fellow soldiers before making the ultimate sacrifice in the bloodiest battle of the war. Thirty years later, respected Pentagon aide Scott Huffman (Sebastian Stan) on a career fast-track is tasked with investigating a Congressional Medal of Honor request for Pitsenbarger made by his commanding officer (William Hurt) and his parents (Christopher Plummer & Diane Ladd). Huffman seeks out the testimony of Army veterans who witnessed Pitsenbarger's extraordinary valor, including Takoda (Samuel L. Jackson), Burr (Peter Fonda) and Mott (Ed Harris). But as Huffman learns more about Pitsenbarger's courageous acts, he uncovers a high-level conspiracy behind the decades-long denial of the medal, prompting him to put his own career on the line to seek justice for the fallen airman.
The Last Full Measure Release Date
The Last Full Measure opens on Jan. 24, 2020.