News
The Last Black Man in San Francisco Trailer Will Stun You
The Last Black Man in San Francisco is one of the best movies out of Sundance this year, and its trailer is absolutely breathtaking.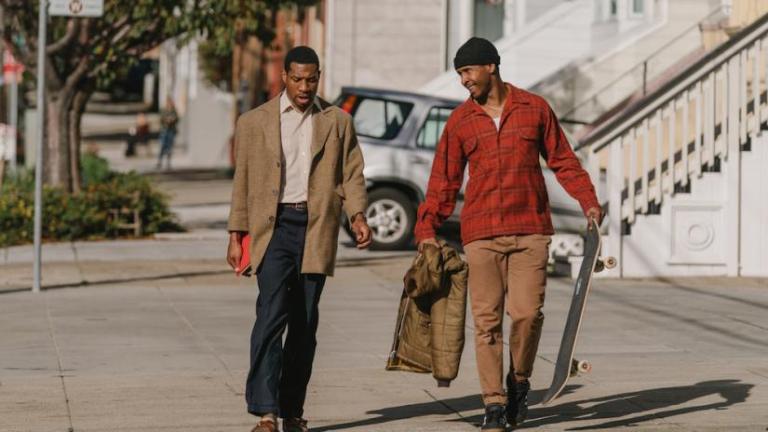 Perhaps our favorite movie out of Sundance this year, A24's lyrical directorial debut for Joe Talbot, The Last Black Man in San Francisco, at last has a release date and trailer. A thoughtful and poetic tribute to a city and a friendship, the true story takes on a mythical quality when Jimmie Fails, the real-life basis of the picture, stars as himself.
In the below trailer, viewers get a glimpse of Fails' quest to reclaim a Victorian family home near Golden Gate Park in San Francisco, once a neighborhood for immigrants and people of color that has now been so totally gentrified that it seems like a distant memory from an age gone by. Instead Fails and his best friend Montgomery Allen (Jonathan Majors) live on the outskirts of the city—literally pushed to the edge of toxic and polluted water—alongside Montgomery's grandfather played by the invaluable Danny Glover. Nonetheless, things change when the opportunity to move into the newly vacated home opens up… without technically buying it.
The Last Black Man in San Francisco is an impressive achievement. Out of Sundance we wrote, "There is nothing but love, even in its bitterest and most melancholic shadings, that comes through in The Last Black Man in San Francisco. A lyrical note of endearment to the Golden City, and one filled with words of anguish and betrayal too, the film is a revelation for director Joe Talbot and Jimmie Fails—both the real man and the character of the same name Fails portrays onscreen. For rarely does a first-time feature so articulately examine the pain of the lies we tell ourselves, and the fragility of an identity tied to a place that no longer exists."
A24 has slated The Last Black Man in San Francisco to open on June 14. For those who appreciate movies that are about something, it will be one of the must-sees of the summer.
David Crow is the Film Section Editor at Den of Geek. He's also a member of the Online Film Critics Society. Read more of his work here. You can follow him on Twitter @DCrowsNest.