Reviews
The King Of Kong DVD review
Don't let this documentary looking at two men battling it out for a Donkey Kong high score pass you by, says Ryan. And here's why...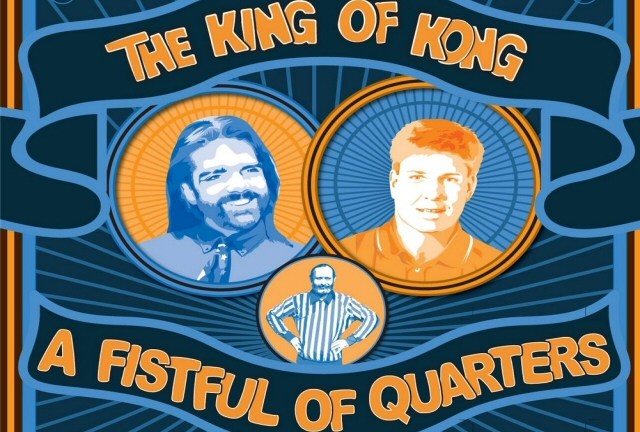 In a way, it's sort of surprising that nobody's thought of starting a religious cult based on video games. If people can worship UFOs, as the Raelians do, surely people would worship a gigantic invisible Space Invader, or maybe a belligerent barrel-throwing gorilla?
The feature-length documentary King of Kong introduces us to Billy Mitchell, a reigning video game champion who, if such a religion ever took off, would surely be its high-priest. With his calculating eyes and impossibly luxuriant, flowing dark hair, Mitchell exudes the quiet mania required of a cult leader, and much of what he says also has a kind of crackpot religiosity about it; how he manages to utter things like 'Steven Sanders is the man he is today because he came under the wrath of Billy Mitchell' without laughing is a mystery.
This self-proclaimed 'sauce king' (when he's not playing games he sells his own brand of spicy barbecue condiment) is something of a living legend in his native Florida with numerous record scores to his name on retro classics like Centipede, Pac Man, Burgertime and, most significantly, Donkey Kong. When we first meet Billy he's apparently at the top of his game; he's the darling of high score tracking organisation Twin Galaxies, and even has a little coterie of fans who seem disturbingly reverent towards him.
Next, we're introduced to the quiet, likeable family man Steve Wiebe, who plays Donkey Kong on an original arcade cabinet in his garage and hopes to beat Mitchell's score of 874,300 using a mixture of mathematical cunning and laser-sharp reactions. After much practice and careful preparation, Steve rigs up a camera and videotapes his record attempt, achieving the remarkable score of 1,006,600 (Donkey Kong, it should be remembered, is an unbelievably tricky game, and it's rightly pointed out that most players don't even make it off the first screen).
When Steve sends his tape off to Twin Galaxies for acceptance, events take an unexpected turn. Two men turn up at his garage, apparently suspecting a hoax, and Steve's score is eventually discounted as 'unverifiable' under the flimsiest of excuses.
Unperturbed, Steve travels to the Funspot Arcade in New Hampshire to play the game 'live' in front of referee and Twin Galaxies founder Walter Day. And then things get really strange, as Steve learns that Billy Mitchell isn't going to give up his Donkey Kong crown without a fight…
Beneath King of Kong's apparently trivial subject matter flows a far deeper, emotional subtext. In reality, it's about two deeply insecure men: Steve is a self-confessed under achiever who desperately wants to excel at something, even if it's only an old video game; Billy, for all his showy arrogance and cartoon villainy, is anxious to hang on to past glories (it's surely significant that, rather than break new records on contemporary games, he prefers to maintain his standing on old ones), his bravado a cover for his fear of being supplanted.
Whether Billy Mitchell is as villainous as this documentary implies or not, there's no denying that King of Kong makes for compulsive viewing, and the David and Goliath battle of wits that ensues is every bit as gripping as anything that Hollywood has produced over the past year.
Almost as good as the feature are the disc's extras: there are extended interviews, commentaries, a neat little animated 'history' of Donkey Kong and several deleted scenes; my favourite sequence (as funny as any in the main film) introduces an eccentric ambulance driver who acts out the game mechanic of Atari's Xybots in the middle of a crowded supermarket.
Retrogame geeks are certain to love King of Kong, and anyone else who's broadminded enough to give this a chance will almost certainly be entertained too. An instant classic.
The Film:
The Extras: 
Read our review of the region one version here.