News
The John Carpenter ready reckoner
Martin loves John Carpenter. Martin loves John Carpenter's DVD commentaries. But even Martin knows that Ghosts Of Mars is shocking. Let the ready reckoner commence...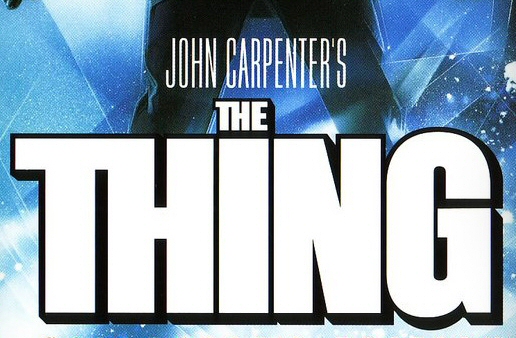 You know the drill: this time it's John Carpenter's career, dissected before your eyes…
Ghosts Of Mars (2001)
A sad place to start: the only film –along with the execrable
Dreamcatcher
– to ever actually send me to sleep in the cinema, this seems to be Carpenter's third -and worst – bite at the siege scenario that he played out to acclaim in
Assault On Precinct 13
. Natasha Henstridge is the cop investigating outbreaks of pirate-like madness at a Martian colony. The effects, script, acting and editing are truly abysmal. This is that thing you forgive a good friend on account of the good times…
Vampires (1998)
A solid vampire film with James Woods as a rather dark good guy pulling the undead out of their lairs and into the burning death of sunlight using car winches, all paid for by the catholic church. Maximilian Schell seems about four feet shorter than he was in
The Black Hole
but
Twin Peaks
's Sheryl Lee continues her mad-eyed Laura Palmer routine effectively as a vampire-infected hooker, and the film is solid – but very bloody – fun throughout.
Escape From L.A. (1996)
Like
The Thing
, Carpenter's second outing with Snake Plissken suffered from being ahead of its time; America is under right-wing government with a God-bothering prez who is actually corrupt to the core. With a few oblique jabs at Californian culture thrown in, this is a far better movie now than it was when it came out. Has some of the worst CGI ever seen in a mainstream movie, but Snake's surfboard car-chase is one of the most joyously audacious moments in movie history.
Village Of The Damned
(1995)
Christopher Reeve's last film before his horrific accident is a competent re-imagining of John Wyndham's sci-fi classic
The Midwich Cuckoos
, with the scenario transferred to the unfortunately rather tree-less Southern California. Unusually lacking in atmosphere for a Carpenter flick, but the Hitler-Youth that emerges from a bizarre mass-impregnation by aliens are quite chilling.
In The Mouth Of Madness
(1995)
The closing third of Carpenter's self-named 'Apocalypse trilogy' finds insurance investigator Sam Neill seeking Stephen King-esque writer Sutter Kane in order to retrieve a manuscript that could signal the end of the world. Focused, funny and well-paced, this garnered new critical respectability for Carpenter.
Memoirs Of An Invisible Man
(1992)
Darryl Hannah and Chevy Chase in a dismissible but commercially successful tale of invisibility. Insubstantial and not as funny as it thinks it is.
They Live! (1988)
Tin-foil hats on! Ex-wrestler Roddy Piper makes his big-screen debut as the man with the sunglasses that reveal our world to be run by alien overlords intent on keeping us docile and repressed. If you can see past Piper's mullet (don't hurt your neck)and yet another low budget, this is a barbed criticism of lower-class poverty under Reaganomics. The fight scene between Piper and Thing veteran Keith David ran to a record-breaking six minutes.
Prince Of Darkness
(1987)
Carpenter manages to squeeze one more film out of Donald Pleasance in this painfully low-budget restaging of
Assault On Precinct 13
(with the devil and a church standing in for gang-members and a police-station).
Big Trouble In Little China (1986)
Having 'done' Clint, Kurt Russell takes on John Wayne as perhaps the least effective and least sensitive movie hero of the 80s. Jack Burton, in a mad martial-arts fight-fest that is having far too much fun not to draw you in at least a little. Not my cup of tea, but I rated it a bit higher because..hey, we're talking about Jack Burton here!
Starman (1984)
E.T. with sex, and an Oscar-nominated performance by the great Jeff Bridges as the alien/Christ figure trying to get home with the reluctant help of widow Karen Allen. A commercial and critical success that retains its poignant appeal. This completes Carpenter's apology to the world for
The Thing
(the best film he ever made).
Christine (1983)
The first of Carpenter's two apologies for the commercial failure and revulsion-factor of
The Thing
, this is a straightforward telling of a Stephen King's haunted-car potboiler. Cynical.
The Thing (1982)
Along with
Aliens
(1986), the film that has most influenced the look of modern computer games. A shocking and bizarre gore-fest in the remotest location this side of the Nostromo, this paranoiac and fairly faithful version of John W Campbell's creepy antarctic-based short story
Who Goes There
was Carpenter's only 100% studio-funded film. A prescient commentary on the AIDS epidemic that followed three years after. One of the best (and creepiest) endings ever.
Escape From New York (1981)
Apocalyptic mayhem on a budget, as Kurt Russell 'Clints up' to save the prez from a bunch of semi-armed New Romantics in prison-island Manhattan. Isaac Hayes and Donald Pleasance fight for scenery-chewing honours, Adrienne Barbeau follows her chest into each scene, and her then-husband Carpenter directs his way into enduring cult status. Currently the victim of a remake. And yes, Ernest Borgnine is still alive.
The Fog (1980)
Inspired by a fog-bank at Stonehenge, this salty tale of ghost pirates wreaking revenge on a costal community was making a box-office killing when Johnny Depp was flipping burgers.
Halloween (1978)
The original slasher flick, preceded only by the incomprehensible
Black Christmas
(1974), this is the reason Carpenter's name was prepended to every film he made thereafter. So imitated as to now be a parody of itself.
Assault On Precinct 13 (1976)
Possibly the slowest action thriller ever made, but an atmospheric siege flick nonetheless; breaks Hollywood's golden rule about never killing cute kids, in the infamous 'ice cream truck' scene.
Dark Star (1974)
2001 with laughs and a lot less money; seminal no-bucks student flick about a bunch of bored surfers in space. Co-creator Dan O'Bannon later remade it as
Alien
(1979), where H R Giger's iconic beast was a bit more impressive than Dark Star's beachball with plastic monster hands. Guerrilla film-making in space with appalling acting, but a late-night delight.