News
The Jeff Goldblum ready reckoner
He's fought spaceships, dinosaurs, and bodysnatchers. So which of Jeff Goldblum's movies are classics, and which are best forgotten?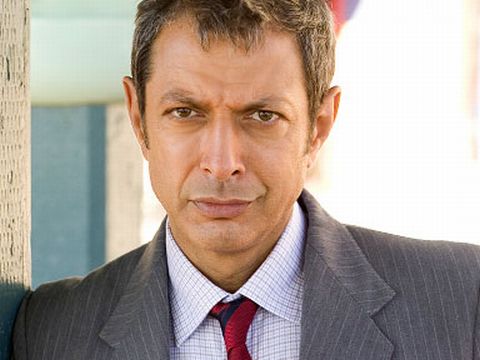 A charismatic sonofabitch who straddles the line between character actor and sex symbol like few others have managed. There's no question at the Den of Geek offices that Goldblum himself is way cool. But what about his choice of movies?
Invasion of the Body Snatchers (1978)
"Thinking man's horror", assuming said man is thinking utter bollocks. A bloated, pretentious, overrated mess.
The Big Chill (1983)
Quintessential 80s yuppie movie. Oft-imitated but rarely bettered.
The Adventures of Buckaroo Banzai Across the 8th Dimension (1984)
Blinding sci-fi comedy that's now something of a cult classic. Wickedfuture vehicles, lots of loud noises and vicious overacting. Oh yes.
Transylvania 6-500 (1985)
I loved this and watched it repeatedly when I first saw it. Admittedly, I was about six and I haven't seen it since but fond memories remain.
The Fly (1986)
Prime Cronenberg. Body horror at its most intelligent, shocking anddisturbing. Also, by no coincidence, Goldblum's finest hour. Go, Brundlefly, go!
Vibes (1988)
Cute romantic comedy adventure with Goldblum and Cyndi Lauper as psychics who find a lost temple and fall in love. Nonsense like only the 80s could deliver.
Earth Girls Are Easy (1988)
Inexplicable Julien Temple-directed rom-com with furry coloured aliens who shave and become Jeff Goldblum, Jim Carrey and Damon Wayans. Someone, somewhere thought this might be a sexy combination. Someone, somewhere needs to lay off the crack.
The Tall Guy (1989)
Yet another rom-com; this time a semi-autobiographical effort fromRichard Curtis that's sporadically amusing and almost instantly forgettable.
The Mad Monkey (1989)
Goldblum excels in this massively underrated, obscure gem. Very hard to describe but well worth a look. Also contains Dexter Fletcher's only ever non-annoying performance.
Mister Frost (1990)
Quirky psycho-thriller in which Goldblum plays the Devil. Maybe. Or at least a chap who thinks he's the Devil. A great casting choice and a nifty little script. Worth a look.
Jurassic Park (1993)
Yeah, yeah. Rampant dinosaurs = good. Rest of the movie = bog-standard popcorn fodder and overlong Spielbergian self-indulgence.
Hideaway (1995)
Very messy Dean R Koontz adaptation with Goldblum and Alicia Silverstone. I picked it up hoping for more, from those credentials. Igot a bunch of confused psychic gobbledegook.
Independence Day (1996)
Garbage. I don't care what Sarah says. It's really one of the worst,dumbest blockbusters of all time. Gung-ho doesn't even begin todescribe this utter nonsense.
Weirdly, I seem to have not seen a single Jeff Goldblum film since 1996. In fact, looking at IMDB, I haven't even HEARD of most of them; Chain of Fools? Auggie Rose? Spinning Boris? Maybe I'm missing out! Let me know if you think I am. I'd say there's little doubt that his career peaked in the 80s though.