News
The James Clayton Column: The Oscars are awful
Here's why James won't be tuning into the Academy Awards at the weekend...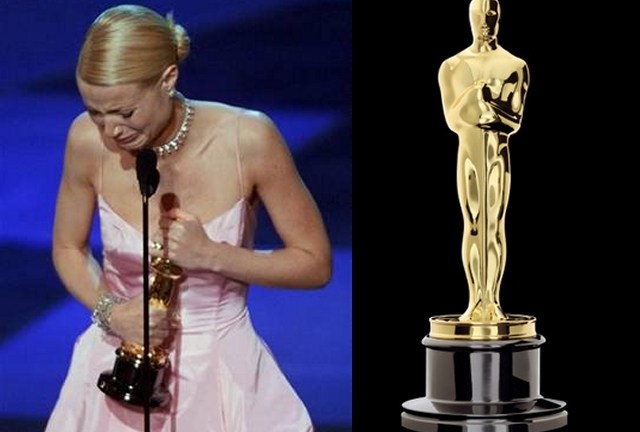 The Oscars are exceptionally boring. Be honest, it's true. If I was to make such a statement aloud in Hollywood I'd probably be cast out as a heretic and hung, drawn and quartered then left out on Malibu beach so my corpse could be further dismembered by seagulls. I've got firm conviction in this opinion, though: the Academy Awards are proclaimed as the most prestigious occasion in the motion picture calendar and revered as something really special, but actually they're just dull.
For a start, the very idea of awards for films is a flawed one considering that taste in movies and the question of what constitutes a 'good' movie is so subjective. What's the point of getting all pretentious and divisively discerning a select few films as being particularly worthy?
The Academy Awards then, as the ultimate accolades handed out in the film industry, thus exist as artefacts of artificially-created competition that aim to categorise and forge divisions where their needn't be any. "But it's about celebrating outstanding achievements and great creative works!" I hear them cry. Not so: it's about affirming an exclusive few, and by implication in the process, creating a great many losers. The Oscars support snobbery and narrow-mindedness rather than the marvels of the cinema.
It's also true, and actually pretty sad, that the few films that stand as Oscar frontrunners each year aren't likely to be the ones that the masses are talking about. If they are, chances are it's only off the back of the award season buzz, and even if they are very much aware of the film, the probability of people personally taking a trip to the cinema to see it is low. The focus may be on Kate Winslet, but cinemagoers are flocking to see He's Just Not That Into You rather than The Reader or Revolutionary Road.
Furthermore, will anyone even remember the performances and motion pictures that grab the gongs? Can you remember the big winners of 2008? Marion Cotillard ring any bells? Was it No Country For Old Men or There Will Be Blood that nabbed the Best Picture accolade? Maybe I'm just being indifferent or am developing amnesia, but once the red carpet has been rolled up, the Oscars are completely forgotten.
Most Oscar ceremonies are unmemorable and it's only cases of extreme crying (see Gwyneth Paltrow or Halle Berry), political statements (see how Marlon Brando sent Amerindian activist Sacheen Littlefeather to pick up his award for The Godfather in 1973 or Michael Moore's anti-Bush blaze of 2002) or crowdsurfing (that Italian dude who directed Life Is Beautiful: another film that you've probably not seen) that fail to firmly fade into the forgotten mists. An Academy Award win is no indication of quality, and the fact that Titanic and Braveheart have both picked up the Best Picture prize is proof of that. People remember how Braveheart does horrible things to history and is full of arse-baring Scotsmen, not the fact it got a golden statuette in 1995.
Despite all this dreariness and insignificance, the Academy Awards are exalted and receive a ridiculous amount of media attention. As we've already noted, it's not about the films, but rather about the famous people and their fashion choices. Whilst the industry insiders revel in the self-congratulatory schmoozefest, the press and half the planet's paparazzi squeeze onto Hollywood Boulevard to fawn at the feet of the bold and beautiful. I think it's fair to say that the blogosphere and the glossy magazines of the globe are mainly concerned about who's wearing what and whether Kate Winslet can keep her cool at the podium should she pick up another prize.
It all seems like such a waste of time, effort and energy. I don't want to come across as an overly-cynical killjoy (I'm all for film-related celebrations and tributes to tremendous achievements in cinema) but I fail to be convinced of the Academy Awards' appeal. The exclusivity, in-built arrogance and celebrity-centred stench of Hollywood bullshit that they serve to salute and strengthen all accumulate to create a frivolous frenzy of insubstantial nothingness.
I don't begrudge the gathered attendees their good-time and if they get high off the glitzy scene and after-show parties, then all power to them. From the footage that we see of the Oscar ceremonies and all the before-and-after palaver that surrounds them, "fun" isn't a word that springs to mind. The evening itself is always a teeth-grindingly tedious affair packed with poor gags, bad musical interludes and cringeworthy autocue-reading. As for the red carpet glamour and party atmosphere, I find it hard to believe that movie world veterans are stoked up by the time award season rolls around again. With the ghastly spectre of repetitive publicity sessions, wardrobe worries and acceptance speeches/acceptant disappointment faces to practise, I'd say that the whole shebang is probably considered a stressful hassle for more than half those invited to the main event.
Being nominated for an Academy Award, or simply being invited along, is ultimately a similar scenario to going to the coolest kid at college's birthday party. It's not about you, it's all about them and their self-aggrandising ego trip and chances are you'll go home with a monster hangover and a horrible feeling that you've just wasted an evening hanging with snooty, superficial people. You've also spent a fortune on a ridiculously expensive outfit that you'll never wear again. Is it worth it all?
As a final conclusive clincher, the Oscars are also crap in that they have little to offer the geek fraternity. This year there'll be a brief nod to the brilliance of Heath Ledger's take on The Joker in The Dark Knight, and there's a slight chance that host Hugh Jackman may make an appearance costumed in character as Wolverine. That's pretty much it. The Academy Awards essential viewing? No thanks, I think I'll pass…
James' previous column can be found here.