News
The Irishman: Mickey Rourke Says Robert De Niro Stopped Him from Being Cast
Mickey Rourke and Robert De Niro fell out after working together on cult horror movie Angel Heart.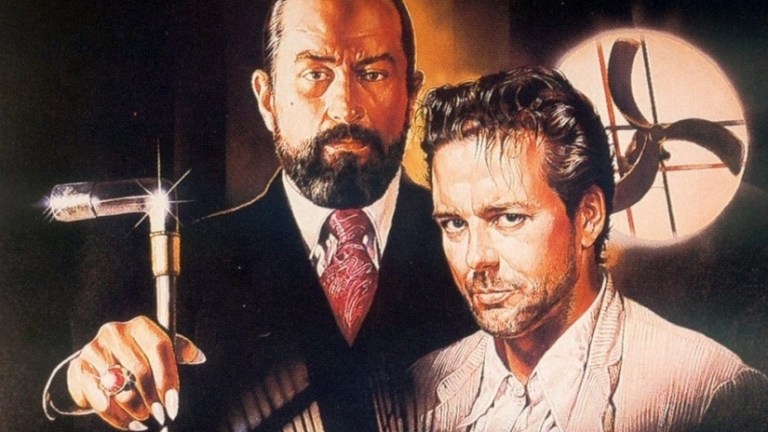 They say there's just enough religion parts in the world to make men hate one another, but not enough to make them love.
According to Mickey Rourke, a fued that began in 1987 between himself and Robert De Niro on the set of horror classic Angel Heart is still chugging along. Rourke recently went on an Italian talk show called Live – Non è la D'Urso, and said that De Niro had gone out of his way to prevent him from nabbing a role in Martin Scorsese's upcoming Netflix film, The Irishman.
"Marty Scorsese wanted to meet me for a movie with Al Pacino, Joe Pesci, and Robert De Niro," Rourke claimed. "The casting person told my manager that Robert De Niro said he refused to work with me in a movie."
Rourke says the pair's conflict started when he first approached De Niro as they began working together on Alan Parker's Angel Heart, and that when he was at acting school he "looked up to him like Marlon Brando" but after he introduced himself to his hero, "about five minutes later, [De Niro] comes over, he said, 'I think it's better if we don't talk because of characters in the movie. It's better if we don't say hello, talk or anything.'" Rourke said that it "hurt his feelings a little bit" because he admired him so much.
The Iron Man 2 and The Wrestler star went on to use more, er, colorful language to describe his feelings about De Niro now:
"Now I don't look up to him no more; I look through him. I came up from the shit. He doesn't know that life. I lived that fucking life, so every time I look him in the face I look right through his asshole."
De Niro's representative, Stan Rosenfield, has released a statement on behalf of The Irishman's producers and casting director, denying the situation ever took place:
"According to The Irishman producers, Jane Rosenthal and Emma Tillinger Koskoff, and casting director Ellen Lewis, Mickey Rourke was never asked to be in The Irishman nor was he ever even thought of, discussed, or considered to be in the movie."
He added that De Niro is "aware of these comments."
The Irishman will hit selected cinemas on Nov. 1, and will stream on Netflix starting Nov. 27. It is 3 hours and 30 minutes long.