News
The Ingrid Pitt Column: The Zoo Gang
What did Ingrid do after making The Wicker Man? Ah... Let her tell you all about The Zoo Gang...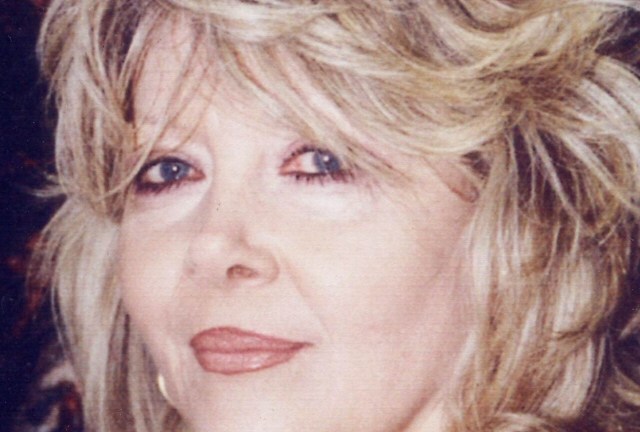 Continuing on track with the theme of how much luck has to do with getting work in the entertainment industry, at least in my limited experience, I'll tell you about The Zoo Gang.
I had finished working on The Wicker Man and it had just been released to a raspberry chorus and a B class billing with Don't Look Now. I was at a bit of a loose end. My recent move from Kensington to Richmond was occupying a lot of my time, trying to convert a three bedroom, '30s built, bay-windowed house into something that I hoped would be home. When I could get away from the painting, papering, scrubbing and swearing, I took walks along the Thames riverbank. There is one thing about Richmond that makes it special. By and large it retains some of the past in the houses that surround Richmond Green and the Theatre and the walks are marvellous.
When I became more adventurous I walked up Richmond Hill and sat on one of the benches, which, incidentally, is in front of the house now owned by Mick Jagger. Just thought I'd work that in to show you the quality of the seat I was sitting on. I was about to move on when I saw John Mills bowling down the boulevard towards me. I had worked with John in America a few years before on Dundee and the Calhane, a story about lawyer folk in the Wild West. John played the part of an English advocate in America to show them what was what. I played his doxie with the beautiful name, Tallie Montreaux.
John did the perfect English Gent stuff. A bit of hat doffing, bowing and saying how wonderful to see me before joining me on the bench. After the usual polite enquiries about health and hearth he asked me what I was doing. I explained that I was waiting to decide on which of the dozens of offers I had received in the last week, I was going to accept. John told me that he was about to start a series to be shot on the French Riviera and dropped names like Lilli Palmer, Brian Keith and Barry Morse. It was called The Zoo Gang and was being directed by Johnny Hough. That brightened me up considerably. Johnny was an old mate and someone I could work on.
It was surprisingly easy. Johnny swore he was just about to ring me when I called. He assured me the part was made for me. I was cast in the second episode, called Mindless Murder, which was supposed to be based on the antics of Liz Taylor and Richard Burton. Not sure where that came in but perhaps is was because I had rather troweled on the depth and closeness of my relationship with Liz when I was filming Where Eagles Dare with her husband. You can't afford to let anything go to waste.
The Zoo Gang members were Mills, Palmer, Keith and Morse. They were playing ex-agents from WWII, back together to use their expertise in hunting down crooks and rogues to get the dosh to build a hospital to commemorate one of their old mates who had been killed. Their code names were: The Elephant, The Leopard, The Fox and The Tiger. Hence the series title: The Zoo Gang.
I was billeted in the Grand Hotel on Promenade de la Croisette in Cannes. The evening I arrived I was told that everyone was going to dine in the hotel and it would give us a chance to get together and know one another.
Wonderful! Only John couldn't make it. Something had come up. Brian was also otherwise engaged, although he did drop by for a swift half before disappearing. Lilli sent a note down to say that she was desperately sorry but it had been a tiring day and she had an enormous headache and had to go to bed. Which just left Barry Morse, the producer Herbert Hirschman, director Johnny Hough, actor Clinton Greyn and the continuity lady, Phyllis Townsend. I didn't really care. I was staying in one of the world's great hotels enjoying gastronomic delights and with the prospect of four weeks' work.
Everything should have been one step up on wonderful. I'm not altogether sure why it wasn't. I think it was probably something to do with the disparate characters of the leads. I was determined to enjoy myself, but it wasn't easy to find someone to enjoy myself with. Herbie would have liked to help out. I woke up the next morning to find him sitting in a chair at the end of my bed. When I suggested it might look a bit over familiar to anyone casually sauntering by he told me his visit was all perfectly sanitary and he had just dropped in to make sure I had everything I needed. I thanked him solemnly and assured him that if I needed anyone desperately he would be the first to get a call. He suggested breakfast. I told him I never ate breakfast and reluctantly he left.
The atmosphere during shooting was rather strange. I had the feeling that John thought I had betrayed a confidence by using the information he had given me to get the job. Not sure why. Barry was friendly, but distant. Brian very butch and American – reminded me a bit of John Wayne in the way he was overly polite and condescending to everyone. I got on quite well with Lilli but she was always very busy and insisted on going to bed early and Clinton was keen to exercise his rights as my screen lover off set. It was most peculiar. I put it down to the fact that it was the only time the main leads had worked together and hadn't sorted out the pecking order yet.
It should have been a great time but the undercurrent of disinterest pissed me off severely and I became a little snotty, I'm afraid. I think it was the first time I was ever anxious to finish a shoot and get home to do some wall papering.
The one positive I did get out of it was to meet Menahem Golan. Menahem was heading for the big time. He told me so over lunch at a restaurant on the sea front. I liked the sound of that. When I left, Menahem hinted that he was putting together a film that he claimed would be right up my street. It was interesting to see what street he thought I lived in. I was quite excited when, a dozen years later, I heard that he was doing a film called Hanna's War about an Israeli spy infiltrating the Nazi war machine and wanted me. I had visions of me performing heroic actions as the Nazis piled up around my feet. The script scuppered all thoughts of that. Maruschka Detmers played Hanna and Ellen Burstyn got Katalin, her mother. I had a bit of a drippy part as a friend of Katalin's, an actress I think, called Margit.
Still it shows that no opportunity should go unopportuned. Even if it does take over a decade to flower.
As predicted, BAFTAs has done it to me again. Not as surgically as other years because I can boast that Kate Winslet got an award. How she managed that I still can't figure out. I voted for her. Usually a sure sign of total disregard when prizes are handed out. It happened to everyone else I voted for. Defiance which was my banker, didn't even get a mention and Angelina Jolie and husband Brad Pitt sat stony faced when Slumdog Millionaire got the nod for Best Picture. But I must admit that Kate getting a BAFTA is a breakthrough. After 20 years as a voting member of BAFTA, it is the first time I have picked anyone in the major categories who has been recognised in the final round-up. Next year, I might even get the film right.
Read Ingrid's column every Tuesday at Den Of Geek. Last week's is here.