News
The Ingrid Pitt Column: celebrating James Herbert
Why aren't more James Herbert novels made into movies? And why did Ingrid's adaptation of one of his books never get made?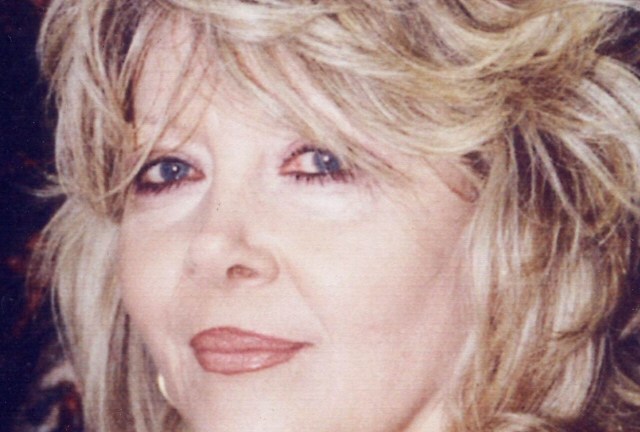 I'm still feeling a bit narked at missing Christmas lunch with my favourite author, James Herbert. Not that Christmas lunch is necessarily a regular yuletide date. Same as my birthday party is not usually on the anniversary of the day I was born. The reason that Jim's party was after Christmas was that he was a bit pressed to finish his latest book at the time and had to delay 'til the New Year.
My excuse for missing it was more annoying. On the very morning that I was supposed to be journeying south, en route to Brighton, I went, as the Aussies say, crook. So while everybody else was enjoying a wonderful rack of beef lunch, I was saying "Ah!" to the quack and having my pulse felt. Turned out to be nothing that you couldn't tell your maiden Aunt Maud about. I feel such a wimp! Especially as one of my best friends, Pat Lasky, was making her last appearance in this country.
I've known Pat for more years than I like to remember on an empty stomach. I first met her at a party in Park Lane. The bloke giving it was the producer of a Grand Guignol play in which I was appearing in the West End. At the time she was married to Jesse Lasky Jr.., writer of Hollywood Blockbusters like The Ten Commandments, Hell And High Water and Samson And Delilah. Jesse Jr. was the son of the legendary Jesse L Lasky who made the first feature film in Hollywood. Pat has also had some success with books and screenplays, but started her career as an actress called Barbara Hayden.
But that was long ago and Pat, with her new husband Peter, had this thing about going back to her roots in America. I tried to sabotage her need to be elsewhere without success. Pat and Jim Herbert have been regulars at the annual Fan Club Reunion since it began. I'm going to miss her.
Jim I've known since I was asked onto a TV programme. Ken Russell was on the same show. After the show we had lunch in the BBC canteen and all got on famously. It was in October, as far as I can remember, so I asked Ken and James to my birthday party. Ken couldn't come but Jim turned up with his wife, Eileen. He was a great favourite amongst the diners so ever since then he has turned out on a foggy November night to enjoy the fun.
One of the first questions I asked Jim when I got to know him was why he had turned down a script I had written based on one of his most thrilling novels, The Dark. I had been approached by Johnny Hough, (Twins Of Evil (1971), The Watcher In The Woods (1980 ), The Howling (1988), to write the script and I was more than thrilled to get the opportunity of collaborating with the maestro of horror, Herbert.
What struck me was the way Jim built up the hero and then wasted him. Some writers could not have handled the sudden change of protagonists. When the man you have been following for about a third of the book disappears in a welter of gore, it is hard to sustain interest but the loss of the hero makes the reader even more tense. If the hero can be done away with, who else is for the chop?
I tried to get that into the script but finally opted to keep the same protagonist throughout. In the novel the protagonist looks anyway you want to perceive him so the switch is really in name only. On the screen it would be tough to make it work. I wondered if Jim was annoyed that I had the temerity to re-jig the story for the screen. I was amazed when he told me he hadn't seen the script. Evidently, Hough had commissioned me to write the script intending to approach Jim with a fait accompli.
Not wanting to let the matter rest there, I tackled Hough about it. He said he had rather gone off the idea because he thought it would be too expensive to make. Well, that was up to Houghy. Besides that, I didn't want to rock the boat. I had sold him on the story of my time in a concentration camp and he had commissioned me to write the book so that he could then use it to get the necessary funding. The book, Katarina, was published but the proposed film never went into production.
James Herbert was originally an art director with an advertising company and a yen to write. When you buy a Herbert novel you get the benefits of both of these disciplines. Jim designs his own covers. Jim also had an itch to be a singer. He plays a mean guitar and counts a number of musicians, particularly guitarists, among his friends. When my daughter, Steffanie, was married in Venice, Jim was there and didn't need much persuading to join another guest, Gordon Giltrap, the internationally-acclaimed guitarist, in entertaining the guests.
Jim has had a number of his books turned into films. Not always to the advantage of the source, in my opinion. With one exception. In 1995, production houses in the States and in Britain banded together, employed Lewis Gilbert of Bond fame as director, bought the rights on Haunted, put together a cast including Sir John Gielgud, Kate Beckinsale, Anna Massey, Aidan Quinn and Anthony Andrews and made Haunted into a first class film.
It all takes place in a country house. I won't go into the plot and spoil it for you if you haven't seen it – but – it is suffice to say that nothing is as it seems and the ending is totally unexpected. Gilbert uses all the tricks he learned on the Bond films to heighten the drama and keep the action rolling. Maybe the film is so good because Jim himself was part of the team that turned his story into a screenplay. It cut out the likes of me having a hack at it.
The first novel Jim wrote to give himself something to do when he didn't fancy playing his guitar. The Rats (aka. Deadly Eyes) was successful and was turned into a film. It's a gruelling page turner running out at around 75,000 words. Short and gory. Like all Herbert stories it is essentially visual and the potential for a film was obvious.
So in 1982 the book became a film. Somehow the narrative got lost between pen and sprocket and the film didn't live up to the book. Robert Clouse (Game Of Death, Enter The Dragon) directed and Sam Groom tried his best to put his body between the rats and musophobic Sara Botsford. Perhaps changing the location from the war-scarred East End of London to Toronto and bringing it up to date wasn't the cleverest move, especially when the rats were dressed up daschunds and cats. In spite of the lack of critical acclaim, The Rats was released as a video game in 1985.
Survivor is Herbert's third novel and was filmed in 1981 with Robert Powell playing the eponymous role with Jenny Agutter trying to help him come to terms with the fact that of the 300 souls on board a Jumbo when it crashed, he, the Captain, is the only survivor. The rights were bought by David Hemmings for an Australian company. The film is fairly faithful to the book but lacks the zest and the intimate detail that Jim brings to his writing. It is true to say that it is the way he tells 'em.
The story deals with the supernatural and, although there are some ultra-scary moments, it is not a splatter-fest. Never the less, there are things lurking in the churchyards that you wouldn't invite home for a cup of Earl Grey and cucumber sandwiches.
In a way, Fluke, made into a movie in 1995 from a '75 novel, is a 'that's from a Herbert novel?' type of film. It features a dog who realises he is a regeneration of a man. (Perhaps an idea for the next Doctor Who lead?) He is reunited with his family and struggles to get them to realise who he is. He is befriended by another dog and, while he tries to recover memories of his old life, they have a load of adventure. His friend, Rumbo, gets run over by the school bus and finishes up being reunited with Fluke – as a squirrel.
Not James Herbert at all? Read the book. There's more wag to the tale than the rather over-sentimentalised film.
James Herbert had a book a year published from 1975 until 1987. Since the turn of the century he has kept his blood-soaked quill busy writing seven novels with another in the pipeline. All of them, to me, seem eminently suitable for filming. Getting the right director seems to be the problem. That other fantastic fantasy writer, Dennis Wheatley, had the same problem. In spite of writing some of the very best thriller, war and occult stories, only five were ever made into film. Two of them by Hammer – The Devil Rides Out and To The Devil A Daughter. None of them did justice to the material from which they were conceived.
All I hope is that a director appears on the scene who has the ability to do justice to James Herbert's meticulous writing. If I have a preference for which novel to turn into a movie I think it is 48.
Read Ingrid's column every Tuesday at Den Of Geek. Last week's is here.