News
The Hulk: Why There Hasn't Been a New Standalone Film
Rights issues are one part of a matrix of issues stopping Marvel pressing ahead with a standalone Mark Ruffalo-headlined Hulk film.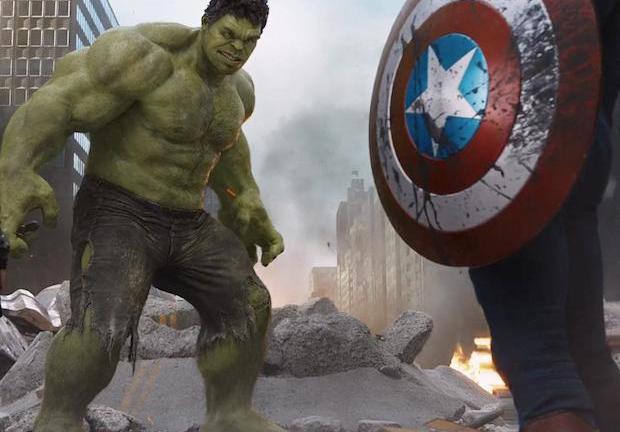 A few months ago, Mark Ruffalo hinted at a potential rights issue that's stopping Marvel pressing ahead with a standalone Hulk movie. He said that a Hulk movie was "still Universal's property," arguing "that's a big impediment" to moving ahead with a new, standalone Hulk movie. Now we have a little bit more detail.
Before the Marvel Cinematic Universe came about, Universal hired Ang Lee to make a sorely-underappreciated Hulk film that starred Eric Bana. The movie did decent business in 2003, but hardly won too many people over. As such, Marvel pressed the reboot button for 2008's The Incredible Hulk that saw Louis Leterrier direct Edward Norton in the role. Universal distributed that film, although it was a Marvel Studios production.
Since then, the role of the Hulk/Bruce Banner has finally been realized by Mark Ruffalo in some style, appearing thus far in two Avengers movies. But there's been no sign of a separate Hulk adventure, and it is indeed a rights problem that's got a big part to play in that.
According to Forbes, the film production rights to Hulk reverted to Marvel in 2005, when Universal's option lapsed, having failed to go into production on a sequel to 2003's film. However, as it turned out, it was just the film production rights that Marvel got back under its control. Since 2005, Universal has held 'the right of first refusal' to distribute any future Hulk films. That right still stands, and thus Disney would need Universal to pass on distributing a Hulk movie for it to be able to release it itself.
Universal doesn't have to exercise its option, and more likely it's a longer term bargaining chip. Paramount, once upon a time, held similar rights to the likes of Iron Man, Thor, Captain America, and the first Avengers movie, and Marvel eventually bought it out of that deal. Paramount did very well out of it.
Forbes argues that this is far from an insurmountable obstacle, therefore.
Instead, the bigger problem is the relatively disappointing box office performance of the two standalone Hulk movies thus far. That it seems Marvel is keener to use the character as part of an ensemble rather than a lead. Furthermore, given how expensive a standalone Hulk movie would be too, and perhaps the reasons why Mark Ruffalo doesn't have a standalone Marvel movie yet, become even clearer. After all, a new Hulk film would comfortably be one of Marvel's most expensive films to date to make. And past box office returns do not inspire enough confidence, it seems.