News
How to Train Your Dragon 3: Release Date and Trailer
How to Train Your Dragon: The Hidden World is setting course for an early-2019 release date.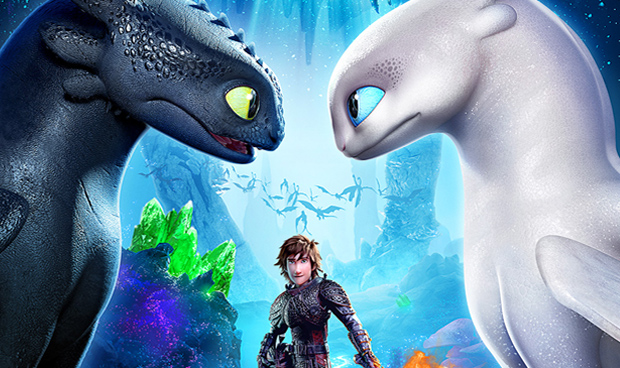 How to Train Your Dragon: The Hidden World will serve as the official billing for this third, apparently final, film in the DreamWorks Animation feature franchise.
The animated films – adapted from the children's novel series of the same name by Cressida Cowell – kicked off with 2010's How to Train Your Dragon, depicts the quasi-historical Viking-era exploits of young Hiccup (Jay Baruchel), who goes against his family's dragon-hunting ways when he befriends a baby dragon, named Toothless, keeping him as a pet, eventually serving as an example of how trained dragons can lead to a harmonious and fruitful existence with humans.
Both the 2010 original film and its 2014 sequel, How to Train Your Dragon 2, were critically lauded, having each earned Oscar nominations, and were lucrative box office hits, respectively yielding $494.9 million and $621.5 million worldwide.
How To Train Your Dragon 3 Trailer
The newest How to Train Your Dragon: The Hidden World trailer focuses on the titular place, an elusive location on the edge of the world where dragons still thrive. Indeed, while the appearance of a female dragon has enraptured Hiccup's dragon, Toothless, a threat will make it necessary for them to venture to the thought-to-be-mythical indigenous dragon domain.
The previous How To Train Your Dragon: The Hidden World trailer shows the continuing exploits of Hiccup and Toothless, this time with the former playing wingman (pun possibly intended,) with the introduction of a potential love interest for the titular, presumably-trained dragon. Here, we meet Light Fury, a mysterious female dragon possessing the rare physical attributes of white scales and blue eyes who aims to reawaken Toothless's wild side, which has been atrophied by domestication.
How to Train Your Dragon 3 Release Date
How to Train Your Dragon: The Hidden World is set to arrive on February 22, 2019.
The title announcement arrived about four months after news from back in December of a major delay that shifted its release date – last set for May 18, 2018 – to nearly a year later on March 1, 2019. The date would be moved up to it current February spot.
The threequel was originally set to land in June 2016, just two years after How to Train Your Dragon 2. Then, it got shunted back to June 2017. Then, earlier in 2017, the date was moved again to May 2018. While it's been some time, since that latest release date was named, the 2019 mark still appears to be solid.
Here's the official How to Train You Dragon: The Hidden World poster: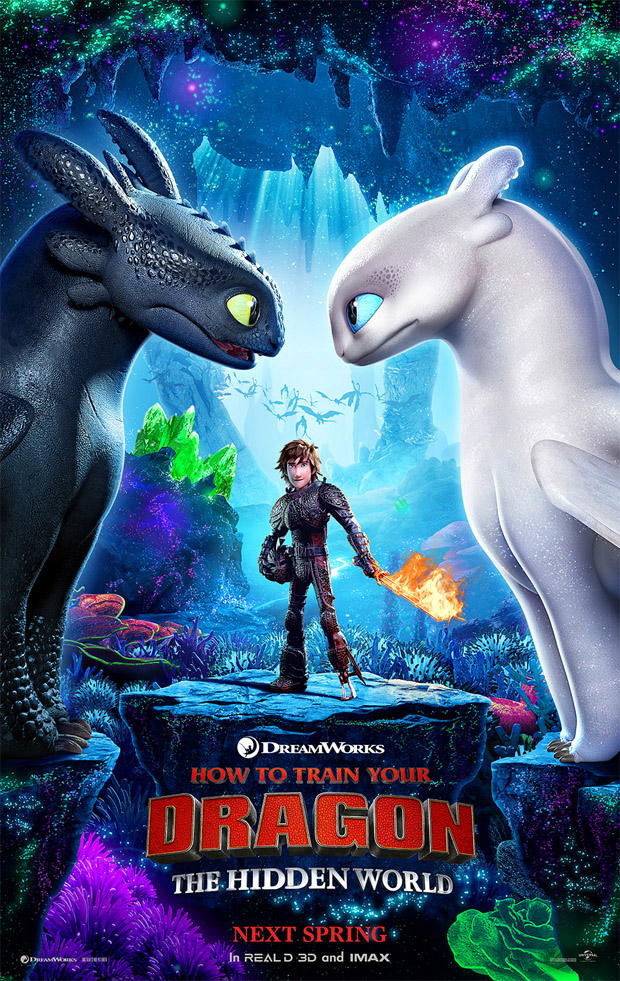 How to Train Your Dragon 3 Plot Details
The plot, per the official logline:
"As Hiccup fulfills his dream of creating a peaceful dragon utopia, Toothless' discovery of an untamed, elusive mate draws the Night Fury away. When danger mounts at home and Hiccup's reign as village chief is tested, both dragon and rider must make impossible decisions to save their kind."
How to Train Your Dragon: The Hidden World will see the return of the franchise's repertory writer/director, Dean DeBlois.
The whole cast of voice actors will return, and yes, that includes the controversy-addled T.J. Miller.
Distribution for the DreamWorks Animation film will be handled by the company's new parent, Universal Pictures.
Joseph Baxter is a contributor for Den of Geek and Syfy Wire. You can find his work here. Follow him on Twitter @josbaxter.
Read and download the Den of Geek NYCC 2018 Special Edition Magazine right here!