News
The Harry Potter ready reckoner
This Friday's ready reckoner heads off to Hogwarts, as Lucy ploughs through the books and films of the Harry Potter franchise...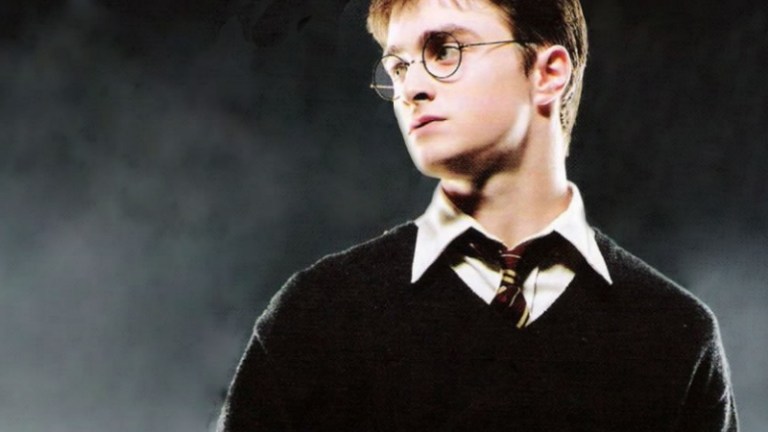 Ahh… Harry Potter. The idea every author – and probably millions of people that aren't writers – wish they'd thought of. Because then, they too would be sitting in Gringotts counting their numerous Galleons and giggling in glee. Bah.
Given that I'm a bit of a Harry Potter geek (admittedly, on this website, being a geek isn't a bad thing, that's why I love it), here's the lowdown on the story so far…
BooksHarry Potter and the Philosopher's Stone
A cracking book that sets the scene nicely, giving just enough background before introducing the characters and the world, but hasn't as much heart-stopping action as those that follow.
Harry Potter and the Chamber of Secrets
We learn that Harry has a talent for getting into trouble, and see deeper relationships between characters begin to develop. The formula from the last novel has been repeated, i.e. Harry and Voldemort have a showdown, but it's presented in a strong way so it doesn't feel tired.
Harry Potter and the Prisoner of Azkaban
Things are really starting to hot up. Rowling sows seeds in the narrative that we don't necessarily pick up to start with, but when they blossom admire her subtlety. The arrival of a role model and father figure for Harry, in the shape of Sirius, is welcome.
Harry Potter and the Goblet of Fire
The books are getting thicker, the wrists are starting to ache and yet the need to read on is much greater. The first book with a major character death, and the tendency to make more sensitive readers cry, Goblet of Fire also describes the return of He Who Must Not Be Named to a physical form. The plot thickens…
Harry Potter and the Order of the Phoenix
The war against Voldemort has begun. Harry is in grave danger and his friends and everyone at Hogwarts are fighting to protect him. Well, almost everyone… the Ministry of Magic still doubt Harry's story about the Dark Lord's return and are attempting to silence him.
A gripping instalment in the series with more vile characters to hiss and boo at as if you were at a pantomime. Probably best not to do it on public transport though…
Harry Potter and the Half-Blood Prince
My favourite of the seven books. It seems to move the plot on further, despite the page count being less than Goblet of Fire and – blimey – exactly the same as Deathly Hallows!
The most heart-rending of the seven (yes, I cried like a baby), and it successfully set the scene for a shocker of a final instalment in the world of our eponymous hero.
Harry Potter and the Deathly Hallows
Unfortunately, the last book (for now) was no shocker. Okay, maybe a few twists and unexpected character alliances, but I didn't turn the final page and put the book down with a thumping heart and reeling head. Between media hype and suggestive interviews by J.K, fans were expecting something really special. And I think we were let down.
I've said it before, and I'll say it again, Ms. Rowling is too far from retirement to throw away a guaranteed cash cow. So she dramatically tied up all loose ends and then added an appalling final chapter, and they all lived happily ever after. And so will she.
Two more films to go, and lots more scope for follow-up novels, and therefore to earn a shed load more money. She's laughing all the way to Gringotts…
Films
Harry Potter and the Philosopher's Stone
Great at the time, but looking back now it's all a little tentative and cheesy, and the younger actors and actresses in particular haven't yet warmed to their roles. Stunning scenery though, and excellent performances from some of veterans, namely Alan Rickman and Maggie Smith.
Harry Potter and the Chamber of Secrets
The introduction of some interesting new characters is what made this film an improvement over the first. Dobby the house-elf is an endearing little chap, and the young 'uns are starting to act with a little more passion now, like they really mean it.
Harry Potter and the Prisoner of Azkaban
More special effects and the addition of Gary Oldman kept this film ticking along nicely. I really noticed a difference in Radcliffe in this film too, he really seems to be coming into his own and gaining confidence. Hardly surprising, given he was already a household name by this point and richer than most people twice his age…
Harry Potter and the Goblet of Fire
I loved this film. It was dramatic and altogether more grown up. It was as if the whole cast had finally got it together and really started to live their roles. At this stage (if you ignore the books, or haven't read them) you really start to care about the characters, particularly when one of them dies…
Harry Potter and the Order of the Phoenix
This is the darkest film to date, chock full of suspense and spookiness. It's also a rollercoaster of emotions; with snogging, reminiscence and snuffing it abound. I adored Neville Longbottom and Luna Lovegood in this film (anyone else think they'd make a good couple?), and although they're both barmy, they're also ballsy!
Voldemort's omnipresence throughout had me transfixed, I thought it was really cleverly done. Overall I thought this film was excellent, despite inevitably having to cut stuff out from the (longest) book.
Overall, despite my bitching about J.K. Rowling, most of it is jealousy because I wish I'd created Harry Potter. The woman has quite an imagination and she deserves her success. But I seriously thought she copped out on Harry Potter and the Deathly Hallows. I'd have done it differently. Not necessarily better, just different.
Last week's ready reckoner: Rutger HauerNext week's: David Cronenberg – how's that for contrast!