News
The Grudge Reboot: Release Date, Trailer, Cast, and News
Andrea Riseborough stars in a new Hollywood reboot of The Grudge, with Nicolas Pesce as writer and director.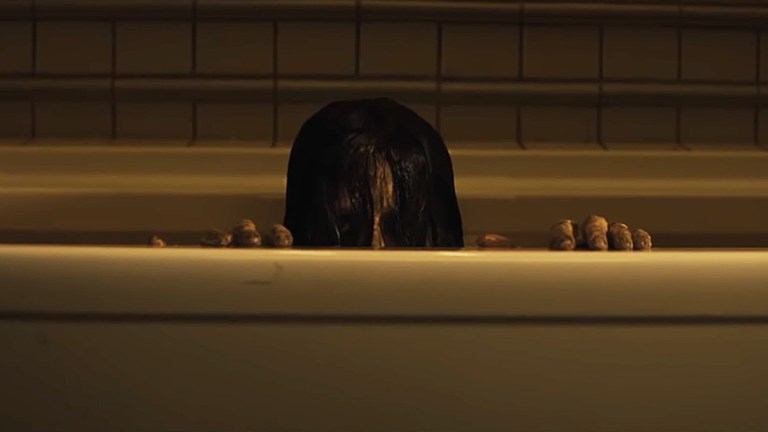 The Grudge successfully struck when the Japanese horror genre iron was – appropriate to its ghostly threats – white-hot in the wake of the American remake of The Ring, this time starring a genre favorite in TV's Buffy the Vampire Slayer, Sarah Michelle Gellar. The 2004 film, which saw director Takashi Shimizu remake (for Western audiences,) his 2002 Japanese horror flick, Ju-on: The Grudge, yielded two sequels, which arrived successively in 2006 and 2009.
Now, a reboot movie of The Grudge is coming from Ghost House Pictures from director Nicolas Pesce (Eye of My Mother, Piercing).
The Grudge Reboot Release Date
The Grudge reboot movie is scheduled to arrive on January 3, 2020.
The release date marks a major shift from its previous slot on June 21, 2019. Before that, the film had been set for Aug. 16, 2019.
The Grudge Reboot Trailer
A new Red Band trailer for The Grudge reboot has arrived (via IGN), showcasing Lin Shaye in a creepy performance opposite star Andrea Riseborough, that, even based on what we see here, stands out as a nightmarish offering in its own right.
We have the first trailer for The Grudge reboot movie and we have never been so worried about John Cho. Check it out…
The Grudge Reboot Cast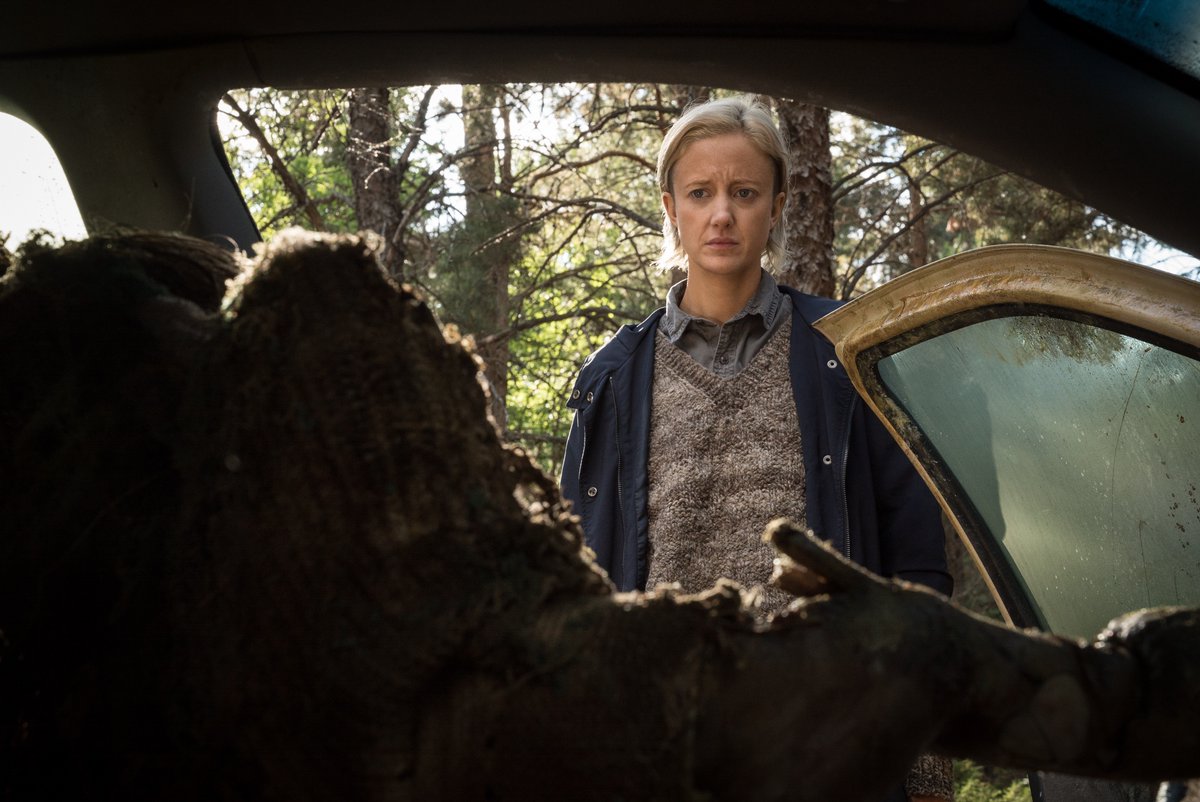 Andrea Riseborough (Birdman, Oblivion) stars in The Grudge reboot as a new protagonist, described as a detective who's also a single mother. Her character can be seen in the image (released back at New York Comic-Con), immediately above.
Betty Gilpin, the co-star of the Netflix hit comedy, GLOW, who, on that show, plays Debbie Eagan, a.k.a. Liberty Belle, has joined this cast. While The Grudge won't be her first film, it could serve as her highest profile feature appearance. She's fielded numerous notable TV runs on shows such as American Gods, Elementary, Masters of Sex, Mercy Street, The Walker and, the lengthiest among them, Nurse Jackie.
Jacki Weaver, a veteran actress, joins here. Weaver, who's been acting since the mid-1960s, came into a bit of a career Renaissance in the 2000s after working sparingly during the 1980s and 1990s, with film appearances in Animal Kingdom, The Five-Year Engagement, Silver Linings Playbook, Stoker, as well as TV runs on (Fox's short-lived U.S. Broadchurch remake,) Gracepoint, Blunt Talk and Secret City.
William Sadler adds this reboot to his colossal resume. Sadler, the former Die Hard 2 villain, Grim Reaper of Bill & Ted's Bogus Journey and lifer of The Shawshank Redemption, also holds the distinction of playing (fictional) U.S. president Ellis in the Marvel Cinematic Universe, as seen in Iron Man 3 and reprisals on episodes of Agents of SHIELD. He recently fielded a TV run on Starz's Power.
Frankie Faison squares off the new cast acquisitions here. The veteran actor, who fielded roles in films classics such as Cat People, C.H.U.D.,  Manhunter and Coming to America, also left a handprint in the realm of celebrated television dramas from his role as the would-be-police-commissioner Ervin Burrell on HBO's The Wire and for his role as sagely barber Henry "Pop" Hunter on Netflix Marvel series Luke Cage. He fielded a recent TV appearance on Hawaii Five-0 and reprised a recurring character on Grey's Anatomy.
Also onboard The Grudge reboot cast are John Cho (Star Trek, The Exorcist), Lin Shaye (Insidious, Ouija) and Demián Bichir (Alien: Covenant, The Hateful Eight).
The Grudge Reboot Rating
The Grudge reboot will be rated "R," the first such rating for the previously PG-13 franchise.
When we hear any more on The Grudge reboot movie, we'll let you know…
Joseph Baxter is a contributor for Den of Geek and Syfy Wire. You can find his work here. Follow him on Twitter @josbaxter.