Features
The good, the bad and the ugly of WWE Studios
From The Rock and Steve Austin to the $20,000 gross of The Day, James charts the past, present and future of WWE Studios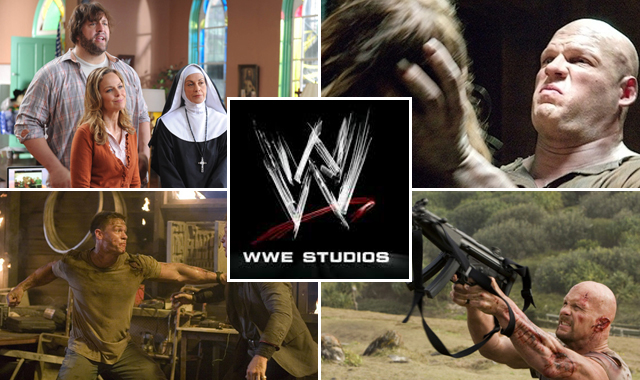 Earlier this year, during one of the conference calls that WWE regularly holds with its major stockholders, the wrestling and sports entertainment company reported that if its film division, WWE Studios, didn't see a significant improvement in returns from its next slate of releases, then it might be time to call it a day on producing movies.
On March 15th, The Call, a horror thriller starring Halle Berry and featuring WWE superstar David Otunga, opened and took $51 million at the US box office. Costing just $13 million, it was a success for the studio, and meant that a longer stay in the film business was a far more likely possibility.
A week earlier, WWE had released Colin Farrell action film, Dead Man Down. While the Farell and Noomi Rapace thriller had only made $10 million in cinema till receipts, it was considered another success compared to the studio's last movie, The Day, which had only just cleared $20,000. The Call was followed by the all-out horror No One Lives. The film received good reviews in horror circles, and managed to pull in a not-bad (at least compared to some earlier WWE releases) $75,000 from its limited theatrical run.
The man responsible for turning around the fortunes of WWE owner Vince McMahon's Hollywood dreams was Michael Luisi. Luisi seems to have hit on a formula for success – rather than putting WWE's own guys front and centre in cinematic releases, the studio now backs films starring established actors, that won't be immediately associated with wrestling, and has a wrestler in each film but only in a minor role. Wade Barrett and Brodus Clay appeared in Dead Man Down and No One Lives respectively.
Luisi then bolsters the release schedule with the direct-to-DVD features which do feature WWE's talent in major roles. The Marine 3: Homefront, featuring The Miz in the title role, came out recently, and shifted a respectable 153,000 copies in just four weeks.
For now, it looks as though WWE Studios is here to stay, but it's been a rocky and varied road that the division has taken so far. Here, we take a look at the diverse offerings they've sent our way:
The good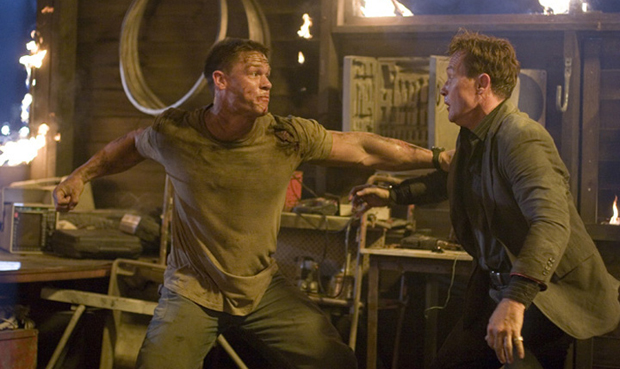 It's arguable that there would be no WWE Studios were it not for the meteoric rise of one man: The Rock. Spurred on by the interest in Dwayne Johnson following his glorified cameo in The Mummy Returns, and no doubt looking for a new way to break into mainstream media following the collapse of his ill-fated football league, Vince McMahon sunk money into The Great One's first headlining gig, The Scorpion King. The returns were enough to convince McMahon that his audience were hungry to see his superstars on the big screen, and the company's next two co-producing ventures both starred The Rock.
The Rock's movie career has been covered in detail elsewhere on Den Of Geek, so we won't dwell on it here, but his second film under the WWE Studios umbrella remains one of the division's best offerings. Welcome To The Jungle, or Rundown as it was known across the pond, was a solid, if unspectacular, action movie and set out the template for the kind of film that WWE would have the most success with in terms of quality.
In 2006, WWE decided to go it alone at the cinema, and after a poor attempt at horror (which we'll get to), released action movie The Marine on October 13th. The film should have come out the previous February, which would have made it WWE Studios' debut feature as sole producer, but was moved back several times – one of the reasons was so as not to coincide with The Rock's Gridiron Gang.
Written with WWE star Stone Cold Steve Austin and Al Pacino in mind for the good and bad guy roles respectively, The Marine instead starred super babyface wrestler John Cena and Robert Patrick. Pacino turned down the role which eventually went to Patrick after Ray Liotta passed on it as the salary offer was too low. In retrospect, WWE might have been pushing its luck hoping to lure an actor like Pacino into their first proper feature anyway.
The Marine was a decent, balls-out action movie. Cena is often heavily criticised by WWE fan for his lack of ability to convincingly sell the moves he's taking in the ring, but that worked in his favour as an invincible action star. The story revolved around Cena's discharged soldier, John Triton (a name influenced by Schwarzenegger's Commando if ever there was one) and his girlfriend getting in the way of some fleeing jewel thieves and an ensuing cat and mouse chase. Robert Patrick is usually a reliable choice to deliver a suitable bad guy, and The Marine was no exception. There's a wonderful tongue-in-cheek moment when, during a car chase, Patrick (who's driving) is asked by his accomplice of Cena, "Who is this guy? The Terminator?" followed by a flick of Robert's eyes framed in the rear view mirror.
The Marine didn't exactly set fire to the box office, but it wasn't a total disaster, and did well enough to encourage Vince McMahon to continue down the action movie route for the studio's next two pictures, which would turn out to be the studio's best offerings.
The studio bought into a movie called The Condemned, which was already scheduled to feature former wrestler Stone Cold Steve Austin. Austin had been cast as the villain in this mash up of Battle Royale, The Running Man and Big Brother, but when WWE stumped up the cash, they insisted their guy be switched to the hero role. Austin's original part went to everyone's favourite Juggernaut, Vinnie Jones. 
The Condemned, which holds remarkable similarities to the Jason Statham version of Death Race, featured Austin and Jones as two of nine convicts selected by a television producer to take part in an internet-broadcast battle to the death on a remote island. Naturally, Steve is only there by accident.
Opting to present itself as an 80s throwback actioner, rather than a media satire on the glamorisation of violence, the film delivered what anyone could really want from it and threw a few plot twists in there, too. The fight scenes were all shot in that annoying, shaky cam fad that directors were so fond of for the latter half of the last decade, but they did the job for the most part. The film also featured a memorable turn from the only good thing about Eli Roth's Hostel – Rick Hoffman as one of the TV production crew.
The Condemned underperformed at the box office, but Vinnie McMahon would be undeterred. No doubt blaming the fact that the film starred a guy who was unfamiliar to newer WWE fans, John Cena was pushed back out before the cameras for the WWE studios' next offering, 12 Rounds, though it didn't follow until two years later.
12 Rounds was essentially WWE's stab at making a Die Hard movie. The premise, which saw John Cena's cop pursuing Aidan Gillen's bad guy through a series of twelve tasks, was highly reminiscent of Die Hard With A Vengeance. Hell, they even brought in Die Hard 2 helmer Renny Harlin to direct the thing.
That doesn't mean that 12 Rounds wasn't a lot of fun, though, and for this writer, remains WWE's best film so far. The script was decent, and Cena was already a proven after The Marine at the action man stuff. Harlin knew a thing or two about putting a thrilling action sequence together, and Gillen can give good bad guy in his sleep. In truth, 12 Rounds was a whole lot better than you could ever have expected.
Unfortunately, 12 Rounds was to be the crowning moment for WWE Studios. It was all downhill from there on out – but we'll get to that…
The bad
Critics aren't often kind to WWE films. Sometimes this writer believes it's a case of where the films come from which means critics never really give them a fair chance. Wrestling has long been an easy target for those that don't really understand it to poke fun at. Sometimes though, it's because WWE Studio's movie just aren't very good.
Due to the release date shuffle of The Marine, WWE's first movie as sole producer was the slasher horror See No Evil. After action, horror seemed like the genre most likely for WWE to tackle. Over the years, there has been no shortage of wrestling characters with a supernatural or horror theme – most famously, The Undertaker and his storyline brother, and star of See No Evil, Kane.
Originally entitled Eye Scream Man before going through numerous name changes to make it sound less like a direct-to-DVD cheapo, See No Evil was penned by WWE creative writer Dan Madigan. Madigan was one of the first Hollywood screen writers WWE hired for its creative team in a bid to draft in what they saw as proper industry people. Reportedly, Madigan was famously driven out of WWE after a character pitch based on a thawed out Nazi storm trooper was deemed in too poor a taste even for McMahon. Any wrestling fans who remember the Katie Vick storyline, which also featured Kane, will realise just how bad this must have been.
See No Evil was a failure on almost every level for WWE. Although it made almost twice as much as the $8 million it cost, given that horror tends to do well at the box office, this must have been a disappointment. The film left horror fans cold too. Featuring a bunch of loathsome young offenders being carted off to a disused hotel to give it a clean up as part of reduced sentence incentive, they are picked off one at a time by a rampaging monster with an eye ball fetish.
Apart from a couple of inventive death scenes, See No Evil got a lot of things wrong, particularly with Kane. There was no mystery build up as to the reveal of Kane in the film, but that wasn't the main problem. Kane had been on weekly TV for almost ten years, playing both a good and bad guy with such regularity that anyone who was familiar with him would find it very difficult to be scared of him. The fact that he looks like a slightly disgruntled jelly baby didn't help, either.
In 2008, WWE decided to change the direction of its product. Having previously been classified as PG-14 television in the US, it made the move to a totally PG-rated product, which meant a ban on blood and its more risqué storylines. It also signalled a change in the type of movies it wanted to produce.
Rather than sticking to the action guns which brought it what little success it had enjoyed so far, the company moved toward serious dramas. WWE's first effort was Legendary – but make no mistake, the film was anything but. Set in the world of high school wrestling, this was a soppy, coming-of-age tale that WWE thought could entice parents of its new, younger target audience into the cinema with their offspring thanks to the presence of their hero, John Cena. Marketing the feature as a serious drama on the back of casting Six Feet Under's Patricia Clarkson and erm, Danny Glover, WWE found out the expensive way that Cena's fans weren't interested in seeing him outside of the ring. Though the film only had a one weekend release it only took just over $200,000.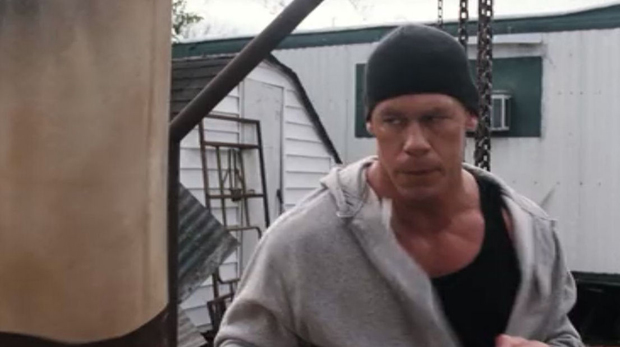 It would take another similar feature for WWE to learn its lesson on this occasion. In 2011, they released another high school, coming of age melodrama, That's What I Am, this time featuring wrestler Randy Orton in a minor role and hoping that Ed Harris and Amy Madigan could pull in the non-wrestling fans. Securing a release on only ten screens for one weekend, the film didn't even manage to reel in $6,500. This time, McMahon seemed to get the message, and That's What I Am was the last film of this type to come our way from the studio.
See No Evil was a mess, and Legendary and That's What I Am were misguided, but they were positive classics compared to what WWE studios were about to serve up….
…and the ugly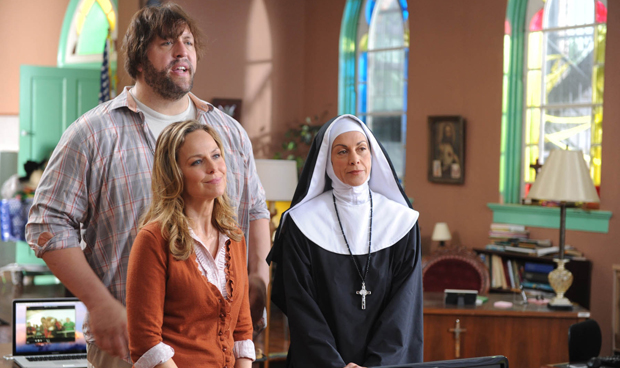 To my mind, there are two reasons why WWE chose to inflict not one, but two of the worst comedies of all time on the world. The first is their aforementioned move to a PG, family-oriented market. The other was the success of The Rock's own foray into this genre with The Tooth Fairy. Blindly believing that The Rock's success in Hollywood was all down to the fact that he was a McMahon-built star, WWE studios went for a slice of this pie with spectacularly awful results.
Like Legendary, 2010's Knucklehead had a basis in wrestling, as The Big Show tried to raise money for an orphanage by taking part in a pro-wrestling tournament. Utterly devoid of laughs, which came as a bit of a surprise as Big Show is one wrestler who can carry off comedy very well when he wants to, Knucklehead was truly dreadful. It remains WWE's biggest box office failure to date, with reported earnings of just $1,000, though some think even this is overestimated.
The following year, the rot continued with the Triple H family action comedy, The Chaperone. In this crazy class-trip-gone-wrong caper, Vince McMahon's son in law found himself playing a former getaway driver trying to go straight, while his former criminal associates chase him around on a school bus. It doesn't sound great, and in reality, it's even worse. The film faired a little better at the box office than Knucklehead, pulling in around $15,000, probably because Triple H is a much bigger star than Big Show.
Triple H joined Twitter quite recently, and a rather fun game has developed amongst wrestling fans as they attempt to get him to tweet you back. Incidentally, if you're reading this Hunter, my friend Donna's cat, Quigon, is still waiting for a tweet from you. One person who got a tweet from Mr Stephanie McMahon did so after telling his hero that he stood in line for two hours to see The Chaperone. I'm not sure that standing by yourself waiting for the cinema to open can technically be called a line though.
The future?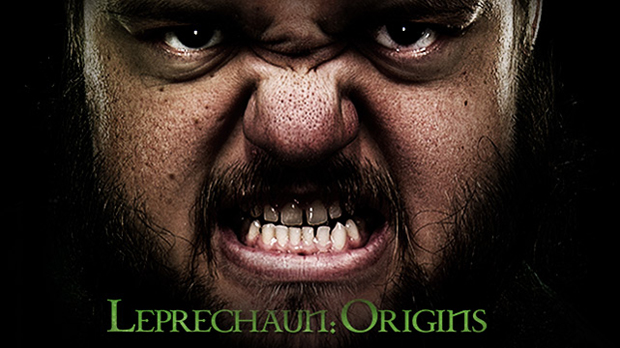 Right now, it doesn't look as though WWE Studios will be closing its doors anytime soon, and its future projects look varied to say the least. A direct-to-DVD sequel to 12 Rounds has just been released, and is likely to follow The Marine 3 and do fairly well in that market. Later this year, as well as international releases for The Call and No One Lives, there'll be Les Reines Du Ring, a comedy in French produced with the Oscar winning producer of The Artist, which will feature a number of WWE superstars. The mind quite frankly boggles on that one.
Next year WWE returns to the horror market with what I'm sure it hopes will be the revival of a lucrative franchise, Leprechaun: Origins. WWE has chosen to furnish this remake with its own, long-standing leprechaun character Hornswoggle in the lead role. Obviously, this makes sense from a casting-to-type point of view, but it seems doomed to failure already, as anyone who's ever seen Hornswoggle knows that he's a comedy character in WWE, and there's nothing remotely scary about him at all. The make-up crew will have their work cut out on this one.
Amongst a host of further action features that will likely not bother multiplexes, WWE isn't giving up hope on that family market just yet, but now it's heading for animation. Up next year, presumably to coincide with Wrestlemania XXX in April, will be Scooby Doo! Legend Of Wrestlemania, in which Shaggy, Velma and friends solve a ghostly mystery at Wrestlemania. As a big fan of both WWE and Scooby Doo, I at least find this intriguing if nothing else.
More worrisome is the recent announcement of a 2015, WWE-themed Flintstones movie. I'm not sure anyone really benefits from an association with The Flintstones anymore – just look what happened to The B-52's career after doing the theme for that dreadful John Goodman and Rick Moranis movie.
Many wrestling fans not so secretly hope that WWE Studios will ultimately fail so that Vince will start putting this money back into his flagship sport, and also so we don't have to watch endless trailers for his bids to conquer the movie world on weekly TV. It's not to say that all WWE's films are terrible – there have been some good ones, as this piece has noted – they're just not the reason we got into WWE in the first place.
For the time being though, it looks like we'll have to grin and bear it – and hope the next few films on the studio's slate come close to the better pictures they've made in the past.
Follow our Twitter feed for faster news and bad jokes right here. And be our Facebook chum here.