News
The Golden Globe winners: and how they affect the Oscar race
Who were the winners, and how does it affect the chase for an Oscar? We take a look…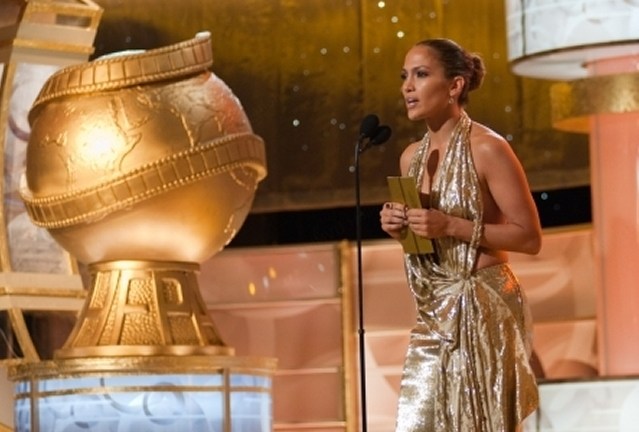 Sunday night saw Hollywood gather together for the annual Golden Globe awards, returned this week to their full ceremony glory, as opposed to the press release of last year (it was the midst of the writers' strike). And it was a good night to be Danny Boyle, Kate Winslet or Mickey Rourke, among others. Here's the full list of winners if you've not seen them yet.
Best film (drama)Slumdog Millionaire
Other NomineesThe Curious Case of Benjamin ButtonFrost/NixonThe ReaderRevolutionary RoadBest film (musical or comedy)Vicky Cristina Barcelona
Other NomineesBurn After ReadingHappy-Go-LuckyIn BrugesMamma Mia
Best directorDanny Boyle (Slumdog Millionaire)
Other NomineesStephen Daldry (The Reader)David Fincher (The Curious Case of Benjamin Button)Ron Howard (Frost/Nixon)Sam Mendes (Revolutionary Road)Best actor (drama)Mickey Rourke (The Wrestler)
Other NomineesLeonardo DiCaprio (Revolutionary Road)Frank Langella (Frost/Nixon)Sean Penn (Milk)Brad Pitt (The Curious Case of Benjamin Button)
Best actress (drama)Kate Winslet (Revolutionary Road)
Other NomineesAnne Hathaway (Rachel Getting Married)Angelina Jolie (Changeling)Kristin Scott Thomas (I've Loved You So Long)Meryl Streep (Doubt)
Best actor (musical or comedy)Colin Farrell (In Bruges)
Other NomineesJavier Bardem (Vicky Cristina Barcelona)James Franco (Pineapple Express)Brendan Gleeson (In Bruges)Dustin Hoffman (Last Chance Harvey)
Best actress (musical or comedy)Sally Hawkins (Happy-Go-Lucky)
Other NomineesRebecca Hall (Vicky Cristina Barcelona)Frances McDormand (Burn After Reading)Meryl Streep (Mamma Mia)Emma Thompson (Last Chance Harvey)
Best supporting actorHeath Ledger (The Dark Knight)
Other NomineesTom Cruise (Tropic Thunder)Robert Downey Jr (Tropic Thunder)Ralph Fiennes (The Duchess)Philip Seymour Hoffman (Doubt)Best supporting actressKate Winslet (The Reader)
Other NomineesAmy Adams (Doubt)Penelope Cruz (Vicky Cristina Barcelona)Viola Davis (Doubt)Marisa Tomei (The Wrestler)
Best foreign language filmWaltz with Bashir
Other NomineesThe Baader Meinhof ComplexGomorrahI've Loved You So LongBest animated feature filmWall-E
Other NomineesBoltKung Fu Panda
Best screenplaySimon Beaufoy (Slumdog Millionaire)
Other NomineesDavid Hare (The Reader)Peter Morgan (Frost/Nixon)Eric Roth (The Curious Case of Benjamin Button)John Patrick Shanley (Doubt)Best original songThe Wrestler (The Wrestler)
Other NomineesDown to Earth (Wall-E)Gran Torino (Gran Torino)I Thought I Lost You (Bolt)Once In A Lifetime (Cadillac Records)
Best original scoreAR Rahman (Slumdog Millionaire)
Other NomineesAlexandre Desplat (The Curious Case of Benjamin Button)Clint Eastwood (Changeling)James Newton Howard (Defiance)Hans Zimmer (Frost/Nixon)
And then, over on the TV side of things, there were this little lot….Best series (drama)Mad Men
Other NomineesDexterHouseIn TreatmentTrue BloodBest series (musical or comedy)30 Rock
Other NomineesCalifornicationEntourageThe OfficeWeeds
Best mini-series or film made for TVJohn Adams
Other NomineesCranfordBernard & DorisA Raisin in the SunRecountBest actor (drama)Gabriel Byrne (In Treatment)
Other NomineesMichael C Hall (Dexter)Jon Hamm (Mad Men)Hugh Laurie (House)Jonathan Rhys Meyers (The Tudors)
Best actor (musical or comedy)Alec Baldwin (30 Rock)
Other NomineesSteve Carell (The Office)Kevin Connolly (Entourage)David Duchovny (Californication)Tony Shalhoub (Monk)
Best actor (mini-series or film made for TV)Paul Giamatti (John Adams)
Other NomineesRalph Fiennes (Bernard and Doris)Kevin Spacey (Recount)Kiefer Sutherland (24: Redemption)Tom Wilkinson (Recount)
Best supporting actor (mini-series or film made for TV)Tom Wilkinson (John Adams)
Other NomineesNeil Patrick Harris (How I Met your Mother)Denis Leary (Recount)Jeremy Piven (Entourage)Blair Underwood (In Treatment)
Best actress (drama)Anna Paquin (True Blood)
Other NomineesSally Field (Brothers & Sisters)Mariska Hargitay (Law & Order: SVU)January Jones (Mad Men)Kyra Sedgwick (The Closer)
Best actress (musical or comedy)Tina Fey (30 Rock)
Other NomineesChristina Applegate (Samantha Who?)America Ferrera (Ugly Betty)Debra Messing (The Starter Wife)Mary-Louise Parker (Weeds)Best actress (mini-series or film made for TV)Laura Linney (John Adams)
Other NomineesJudi Dench (Cranford)Catherine Keener (An American Crime)Shirley MacLaine (Coco Chanel)Susan Sarandon (Bernard and Doris)
Best supporting actress (mini-series or film made for TV)Laura Dern (Recount)
Other NomineesEileen Atkins (Cranford)Melissa George (In Treatment)Rachel Griffiths (Brothers & Sisters)Dianne Wiest (In Treatment)
On the Oscar front, it's now surely fair to say that Slumdog Millionaire is the front runner for Best Picture, and that Danny Boyle's odds of taking home a director gong have shortened as a result of his victory here. The Curious Case Of Benjamin Button and Revolutionary Road, two other front runners, had relatively disappointing nights, with the former in particular looking still with a good chance of taking home some Oscar gold. It's unlikely that Vicky Cristina Barcelona, the winner of Best Film in the musical or comedy category, will win, though. The Academy hasn't given a Best Picture gong to a comedy since, er, Woody Allen's Annie Hall.
Other categories are falling into shape. Kate Winslet is as close to a shoo-in as you can get for Best Actress, with a general feeling that her time has come (could Britain's Sally Hawkins be her chief rival?). Likewise, it's a brave punter who bets against a posthumous Oscar for Heath Ledger's turn in The Dark Knight. Let's make no mistake here: he's going to win, without a flicker of doubt. Likewise, the best animated feature prize is all Wall-E's.
Mickey Rourke, too, is shaping up to be the man to beat, and perhaps Sean Penn is the man to do it. His turn as Harvey Milk is a career best for Penn, but the Rourke momentum – and who would have thought we'd be saying that five years ago? – makes Mickey the firm favourite. We'd love Colin Farrell and/or Brendan Gleeson to be rewarded for the superb In Bruges, though.
We're not sure Kate Winslet will take home a supporting actress Oscar for The Reader, though, and Marisa Tomei isn't a bad outside shout for her second Oscar. Penelope Cruz in Vicky Cristina Barcelona is worth a bet, too.
On the TV side, we've not seen Recount yet, although it seems that a good number of Golden Globe voters have. But how can you argue with prizes for Alec Baldwin and Tina Fey (the latter was surely under no threat here), and the gong to Mad Men – a show that this writer is just getting into at last – is no surprise either.
The nominations for the 81st Academy Awards will be announced on 22nd January 2009. And don't forget the Golden Raspberry Awards the day before, either. We won't. We're guessing that it'll be a bit of a sweep for The Happening…
13 January 2009