News
The Golden Compass: box office kills trilogy hopes?
The US opening weekend box office numbers are in for The Golden Compass. Make the most of this film, His Dark Materials fans. It might be the only one you get.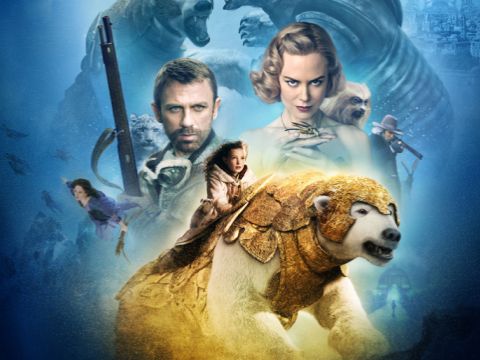 For once, New Line was right not to film a trilogy all in one go. Its adaptation of Philip Pullman's The Golden Compass, designed to kickstart a full cinematic trilogy, has registerd – ready for this? – the 29th largest opening weekend in the States this year.
It opening weekend take – where $50m to $60m would have been the target – has come in at $26.1m.
That's a terrible amount for a modern day blockbuster, and pretty much strangles the cinematic franchise before it's properly begun. The idea has been to gauge the performance of the first of the His Dark Materials trilogy of books on the big screen, and then use that as leverage to get the chequebook out for the next two – it's the play-safe Narnia approach that worked for Disney and Walden Media.
There are three hopes that could yet turn things around, but the chances aren't great.
Firstly, an opening weekend isn't quite as crucial in the Christmas season as it is during the summer, and there's a chance that as schools finish, its audience will bulk up. A US domestic take of at least $150m has to be a target, and while The Golden Compass should still scrape over $100m, it's got a hell of a fight on its hands.
More likely is that it'll rely on international money to make back the investment, although whether it brings in enough to warrant filming the next film is a matter of debate. The third roll of the disc is the DVD release, which could do a Bourne Identity or Austin Powers, and make so much that it makes a further movie a commercial certainty.
Whichever way this goes, executives at New Line this morning must be wishing they'd pumped its money into sorting out the Hobbit mess, rather than toning down a Philip Pullman book and sticking that on the big screen instead.