News
The Godfather is Having a Family Reunion at The Tribeca Film Festival
How's this for an offer you can't refuse: Francis Ford Coppola, Al Pacino, Robert De Niro, Diane Keaton, and more screening The Godfather?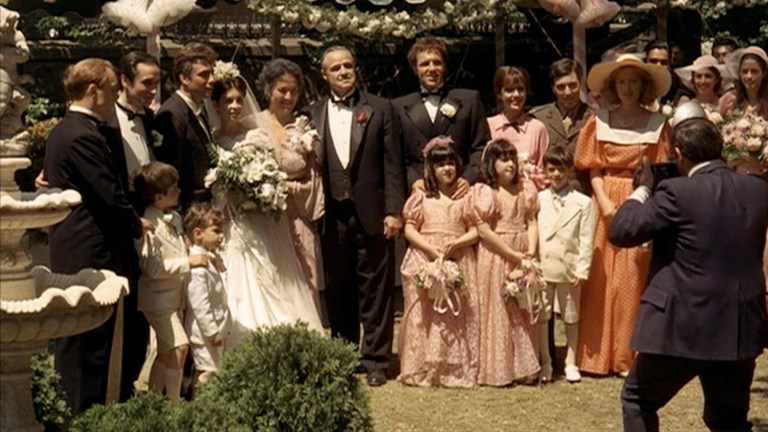 Normally, one imagines that Francis Ford Coppola might request you to not ask him all the time about his business with The Godfather films. But it looks like he's making an exception just this once—as are Al Pacino, Robert De Niro, James Caan, Robert Duvall, Diane Keaton, and Talia Shire who will be hosting a double feature event during the closing night of the Tribeca Film Festival. Now how's that for an offer you can't refuse?
In addition to getting a reunion of the cast(s) and their director, Tribeca is marking this evening, which roughly coincides with the 45th anniversary of 1972's original film, by screening back-to-back The Godfather and 1974's equally beloved The Godfather Part II. The event will occur on Saturday, April 29, the closing night of the festivities.
It will also mark the finale of a series of retrospective lookbacks that include a special singalong screening of Aladdin for that Walt Disney Animation Studios' 25th anniversary, as well as a screening of Reservoir Dogs for its own 25th anniversary that will be followed by conversations with Quentin Tarantino and his cast, as well as the 15th anniversary of Bowling for Columbine concluding its screening with a discussion and Q&A with Michael Moore.
Add in the world premiere for Tom Hanks and Emma Watson's The Circle occurring at Tribeca, and the festival is certainly making a splash for its 16th showcase of cinema. Still for generations of moviegoers, nothing will likely be more exciting than to see Coppola, Pacino, and De Niro share the stage to discuss just which Corleone was a better papa to his family.