News
The Girl in the Spider's Web Release Date, Trailer, Cast News for Dragon Tattoo Sequel
Claire Foy replaces Rooney Mara in Sony Pictures' soft reboot of the Lisbeth Salander films, The Girl in the Spider's Web.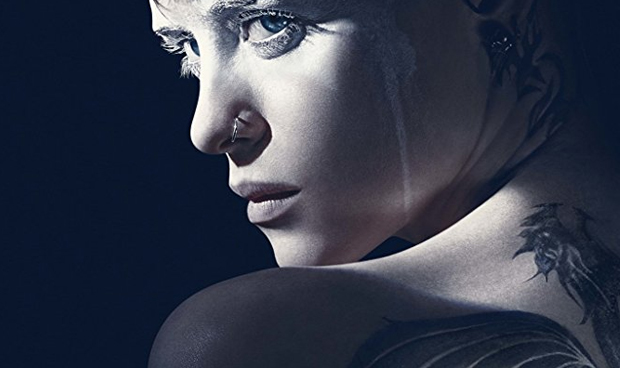 It's been a long time since the 2005 publication of The Girl with the Dragon Tattoo took the literary world by storm, introducing its spikey anti-heroine Lisbeth Salander. Four movies and two interpretations later, it remains a coveted role for almost any young actress. Part Pippi Longstocking and part avenging goth-punk out to punish misogynists and abusers wherever they hide, Stieg Larsson's creation is still so potent that Sony Pictures is ready to take another stab at piercing the character onscreen, and now with The Crown's Claire Foy officially confirmed to don the facial piercings.
In the director's chair for this one is Fede Alvarez, the horror auteur behind 2013's Evil Dead remake and 2016's inventive Don't Breathe.
The Girl in the Spider's Web Trailer
A new trailer for The Girl in the Spider's Web is here, showcasing more of the sisterly feud between Claire Foy's new version of Lisbeth Salander and the character's estranged sibling-turned machinations-making big bad, Camilla, played by Blade Runner 2049 standout Sylvia Hoeks.
Here's the first trailer, which arrived back in June. Check it out below…
The Girl in the Spider's Web Release Date
The Girl in the Spider's Web is scheduled to get spun at theaters on November 9.
The Girl in the Spider's Web Cast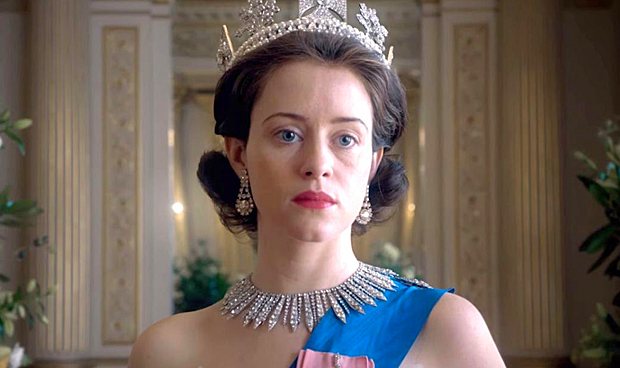 Claire Foy will play protagonist Lisbeth Salander in Fede Alvarez's The Girl in the Spider's Web. Foy is best known at the moment for starring as Queen Elizabeth II on Netflix's The Crown—more or less the antithesis of Lisbeth. She also appeared as a very different English queen, Anne Boleyn, on Wolf Hall. And now with Lisbeth definitely on her schedule, Foy would join an illustrious pair of actresses who have thus far played the hacker with a heart of pierced gold, Noomi Rapace and Rooney Mara.
Mara was nominated for an Oscar for Best Actress for her turn as Salander in David Fincher's American version of The Girl with the Dragon Tattoo in 2011. However, the role remains largely associated on the international market with Rapace, who played the part in both the original 2009 Swedish adaptation of Larsson's first novel in the "Millennium" Trilogy," and then in its two adapted sequels, The Girl Who Played with Fire and The Girl Who Kicked the Hornet's Nest.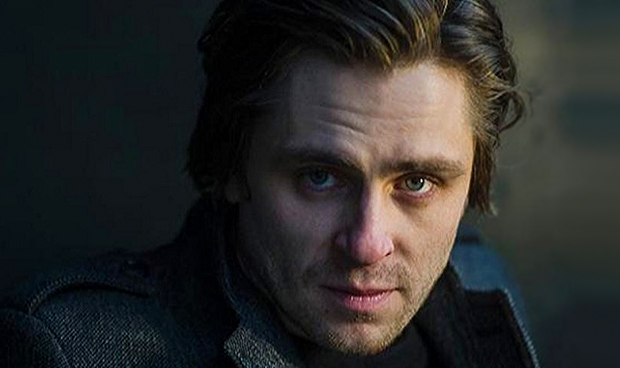 Sverrir Gudnason has been cast as Mikael Blomkvist, the protagonist of the mythology created by author Stieg Larsson's Millennium novels. The character, a journalist and author who often finds himself in way over his head in danger, was famously portrayed by moonlighting James Bond actor Daniel Craig – opposite Rooney Mara's Lisbeth Salander – in director David Fincher's 2011 American adaptation, The Girl with the Dragon Tattoo.
Gudnason, a character-appropriate Swedish actor, is coming off a recent international breakthrough role as tennis icon Bjorn Borg in director Janus Metz's historical drama Borg vs. McEnroe, with recent roles in films A Serious Game and The Circle (not the 2017 Tom Hanks/Emma Watson movie,) and Blowfly Park, along with TV runs on miniseries Gentlemen & Gangsters, Badehotellet and Wallander (the 2005-2013 Swedish verison).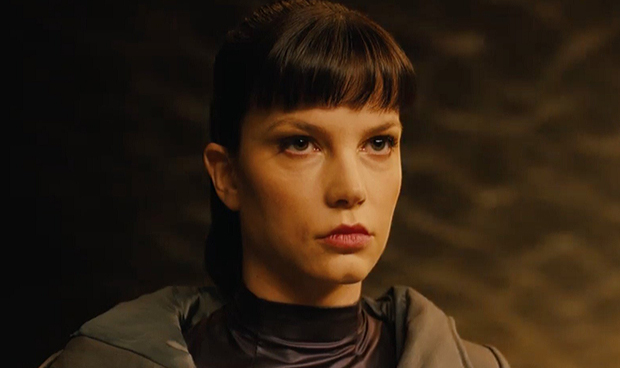 Sylvia Hoeks will play the "evil twin" of Lisbeth Salander. In David Lagercrantz's 2015 novel continuation of the late Steig Larsson's book series, Lisbeth finds herself the target of a mysterious enemy who turns out to be her vengeful twin sister, Camilla Salander, who has been missing since age 17 and has fulfilled her daddy's girl role by embracing the clandestine criminal networks of their late father Alexander Zalachenko (who dies in third novel The Girl Who Kicked the Hornet's Nest). Thus, not only will we meet Claire Foy's new Lisbeth, but we'll meet Hoeks as her sinister sisterly doppelganger.
Hoeks, a Dutch actress, is coming off a recent U.S. breakthrough performance as a villain, opposite Ryan Gosling and Harrison Ford, in sci-fi sequel Blade Runner 2049 as the tenacious replicant, Luv. Hoeks has fielded a variety of film and TV roles in her native country and stood out in the 2013 Italian-English mystery movie The Best Offer. She also recently appeared in September's European-released action thriller Renegades, joined by names like J.K. Simmons, Sullivan Stapleton and Ewen Bremner, and is also set to appear later in November in the German drama Whatever Happens.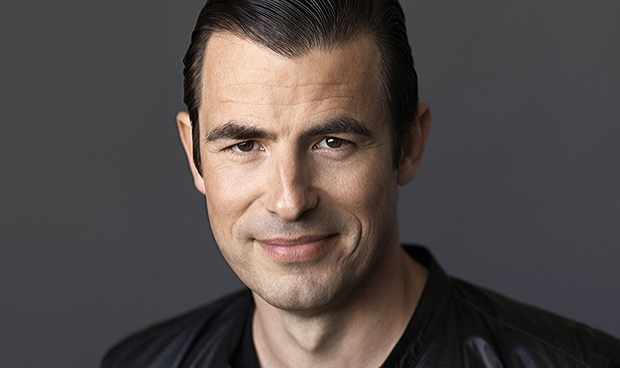 Claes Bang will portray a yet-to-be-named antagonist character who's set to tangle with Claire Foy's new Lisbeth Salander, reports Variety. That is the extent of the available details on the character. What we do know, though, is that the antagonist spot in The Girl in the Spider's Web will be shared, since Blade Runner 2049 standout Sylvia Hoeks will portray Lisbeth's evil, machinations-making twin.
Bang, a Danish actor, recently made waves with director Ruben Östlund's August-released dramedy film, The Square, in which he starred opposite The Handmaid's Tale's Elisabeth Moss. Besides a long CV of Danish films and shows, he recently fielded TV runs on German comedy series Sibel & Max and a 2013 stint on Bron/Broen, which was the original 2011-launched Scandinavian crime series that would be adapted in the U.S. on FX as The Bridge for a 2013-2014 two-season run.
Cameron Britton will join the cast to play an unspecified character. If you managed to catch Netflix's Mindhunter, then Britton's creepy, spectacled visage is likely seared into your psyche, thanks to his show-stealing role as serial killer Edmund Kemper. The actor came into that role after a run on Freeform's recently-cancelled sci-fi series, Stitchers.
A cast list, via The Tracking Board's Jeff Sneider, revealed additional players. Interestingly, while the list confirms several cast members who have been attached for some time, it also confirms some newer ones (minus character details,) such as Stephen Merchant, Lakeith Stanfield, Synnøve Macody Lund, Christopher Convery.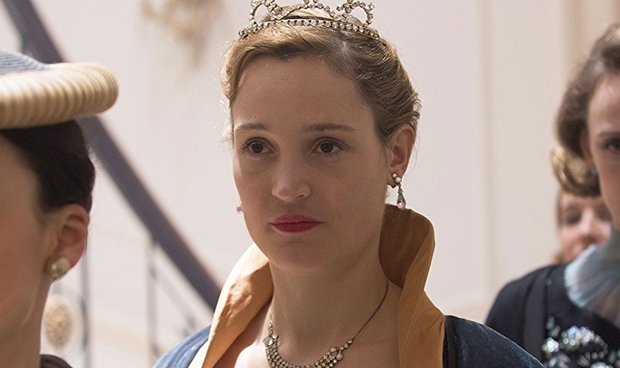 However, a notable name here is Luxembourgish actress Vicky Krieps, who rose from relative obscurity to co-star opposite Daniel Day Lewis in 2017's Oscar-nominated film, Phantom Thread.
The Girl in the Spider's Web Details
That popularity and shadow of these Swedish films may be a large reason why Sony was so wary of continuing the franchise as envisioned by Fincher (and with the pricey costs associated with bringing Mara and Daniel Craig back). Indeed, The Girl in the Spider's Web is the first novel featuring Lisbeth Salander and Craig's Mikael Blomkvist that was not adapted into a Swedish film, because it is also the first novel about the pair of characters not written by Larsson.
Having passed away in 2004, Larsson did not live to see the success of any of his books, and Spider's Web continues his characters with David Lagercrantz stepping in as an author with his own original story. Sony is thus keen on adapting the picture free of any of the baggage or cost that might be associated with the 2011 effort. That includes casting new leads for a new take on the pair.
Additionally, director Fede Alvarez, who is also no stranger of reimagining familiar concepts (he wrote and directed 2013's Evil Dead remake, in addition to writing/directing Don't Breathe), wished to have a free hand in creating his own vision of Lisbeth away from audiences' preconceived notions. He, and Foy, will get their chance, as production begins this upcoming January in Berlin.