News
The Fugitive Remake Movie Set, Albert Hughes to Direct
Warner Bros. is bringing back The Fugitive film franchise, having tapped a director in Albert Hughes.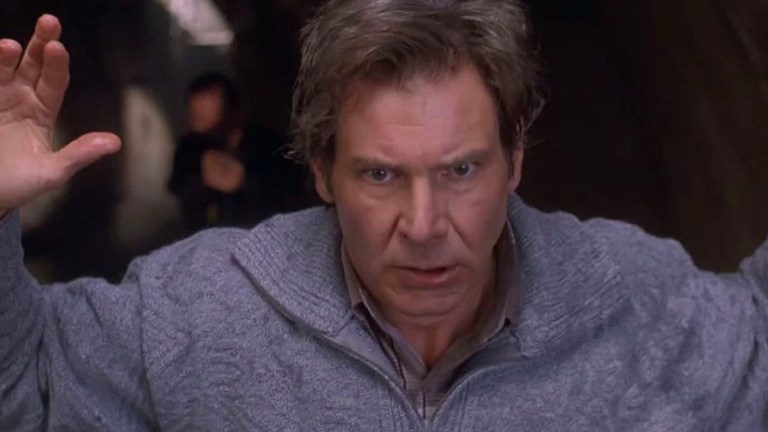 The Fugitive is getting a remake movie, in which we'll undoubtedly be reminded of the notion that the embattled Dr. Richard Kimble didn't kill his wife – even if an obstinate U.S. Marshal doesn't care.
Warner Bros. has appointed Albert Hughes to direct a new big screen adaptation of The Fugitive, reports Deadline. The movie will manifest as a remake of director Andrew Davis's 1993 Harrison Ford-headlined film, which, itself, was a reboot of ABC's 1963-1967 television series. Hughes will work off a script by Brian Tucker, who wrote the script to the director's Mark Wahlberg/Russell Crowe 2013 crime drama, Broken City, and will also be joined by producer Erik Feig.
The new reboot movie for The Fugitive lands on Warner's docket a mere few months after a reboot television series – set to star Boyd Holbrook and Kiefer Sutherland – went into development for imminently-launching streaming service Quibi back in September. However, expect the new movie to draw inspiration from the 1993 film, a $368.9 million global box office smash that made monumental pop culture impact, notably with star Ford's iconic, often-parodied, waterfall jump scene. The film also spawned the 1998 spinoff, U.S. Marshals, which focused on Tommy Lee Jones's reprisal of his Oscar-winning role as U.S. Marshal Sam Gerard, the tenacious pursuer from the first film. However, that film only reaped about a third of the first film's box office bounty, which explains the abrupt end to the film franchise. Yet, CBS would attempt a TV series revival in 2000 with star Tim Daly; an effort that only lasted a single season.
Of course, The Fugitive franchise first blipped the pop culture radar with the aforementioned ABC television series, which starred David Janssen as the perennially-pursued wrongfully-accused physician, Richard Kimble. Yet, an aspect that often gets lost in the fictional fray is that the series was originally inspired by the real-life case of Sam Sheppard, a doctor who was accused of his wife's 1954 murder, subsequently enduring years of a conjecture-fueled trail-by-media before ultimately being exonerated in 1966. Indeed, it could be seen as a timely theme that's already being successfully utilized by director Clint Eastwood's fact-based film, Richard Jewell, which is drawing wide critical praise and glistening Oscar prospects. (You can read our advance Richard Jewell review right here.)
Director Albert Hughes will come into The Fugitive remake off a television tenure on the February 2020-scheduled Showtime historical abolitionist drama The Good Lord Bird. His last big screen feature was the 2018 prehistoric adventure Alpha, with past notable CV entries (billed with his brother Allen,) such as 2010 Denzel Washington-starring post-apocalyptic epic, The Book of Eli, 2001 Johnny Depp-starring Jack the Ripper-hunting horror offering From Hell, along with crimes dramas in 1995's Dead Presidents and a debut in 1993's Menace II Society.
We'll keep you updated on The Fugitive remake movie as the news arrives!
Joseph Baxter is a contributor for Den of Geek and Syfy Wire. You can find his work here. Follow him on Twitter @josbaxter.