Features
The Fourth Wall Podcast: Sundance Film Festival Edition
Den of Geek movies editor David Crow returns from Sundance and shares his favorite films from the festival for our interview podcast.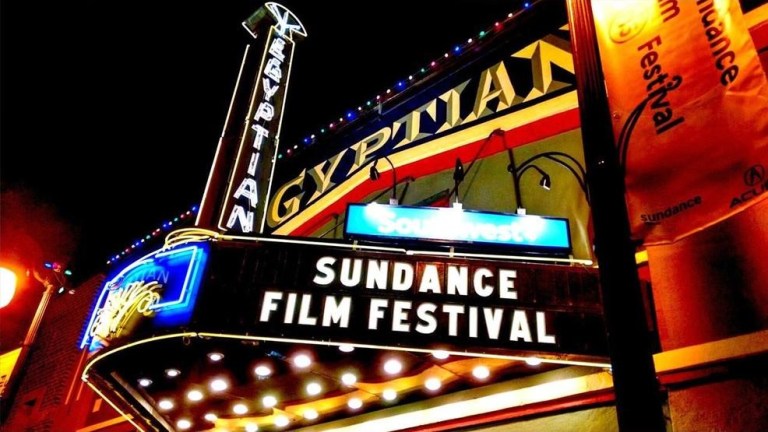 Our new podcast The Fourth Wall is designed to break through the imagined barrier that separates performers and other artists from their audience to bring you closer to the TV shows, movies, comics, and games that you love. Every other Thursday, we'll be bringing you interviews with many different creative types from actors to directors, from composers to visual effects artists, from authors to influencers and beyond.
This edition of the podcast takes you behind the scenes here at Den of Geek with movies editor David Crow, who attended the Sundance Film Festival this year and has already shared an overview of the films he saw there here on the site. But movie recommendations often are more persuasive when you hear them in the critic's own voice, so David spoke about a number of his favorite festival entries in several different categories.
Related: Velvet Buzzsaw Review
Many of the films we discussed with David have full reviews here on the site, including horror films such as The Lodge and Little Monsters, gripping biographical dramas like The Last Black Man in San Francisco and Honey Boy, and documentaries like Hail Satan. David helps us break down what makes these particular movies successful and what unexpected elements surprised him during his viewing. He even shared a bit of his experience being in Park City and navigating the festival itself.
Subscribe to The Fourth Wall wherever you get your podcasts so that you never miss an episode of the insightful interviews we'll be offering twice a month. We're available on Apple Podcasts, Spotify, Acast and many other platforms. Alternatively, you can listen below straight from our website. Enjoy!
Subscribe: Apple Podcasts | Spotify | Acast | RSS
Michael Ahr is a writer, reviewer, and podcaster here at Den of Geek; you can check out his work here or follow him on Twitter (@mikescifi). David Crow is the Film Section Editor at Den of Geek. Read more of his work here. You can follow him on Twitter @DCrowsNest.