Features
The Fourth Wall Podcast: Jeff Gomez on Expanding Ultraman
We spoke with Starlight Runner Entertainment CEO Jeff Gomez about plans to build a franchise for classic Japanese hero, Ultraman.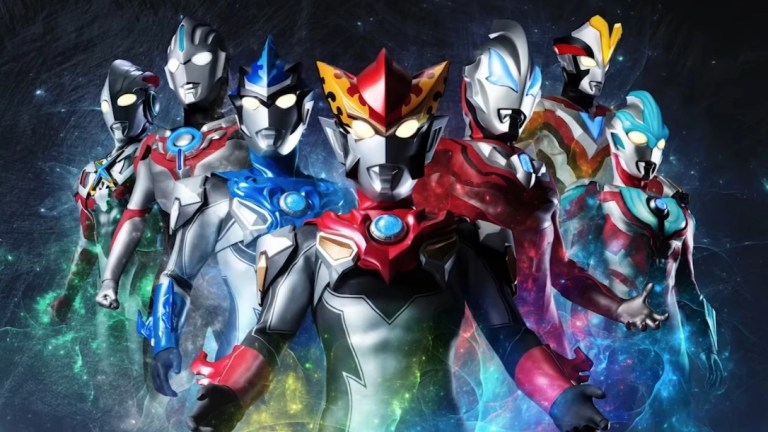 Jeff Gomez has a dream job that simply had to be discussed on The Fourth Wall, a podcast dedicated to allowing creative people behind the scenes of entertainment to talk directly to our audience. His company is tasked with taking an intellectual property like the classic Japanese hero Ultraman, and building a mythology and a consistent universe across many media beyond even the animated Netflix project for that established story. Our resident Tokusatsu expert, Shamus Kelley, spoke with Gomez about every geek's fantasy playground.
Imagine being able to decide the rules of how the world of Men in Black works or what place Spider-Man has in the rapidly expanding Spiderverse. Starlight Runner got to go full-out on those and other projects before taking on Ultraman. "Our clients are often bestowed with these 100-page or 300-page or 1000-page mythologies that are fully illustrated and are like these secret guides to the universes that we work on," Gomez told Shamus in the interview. "When we work with these franchises, we're working with the franchise visionary. We'll sit down with James Cameron to talk about Avatar and delve in deep into what the message is and what the intricacies of that universe are all about."
For the past several years, the Ultraman brand was dormant due to a rights dispute between Tsuburaya and a Chinese company. That litigation was resolved in favor of Tsuburaya, and the company wanted to take advantage of the global interest in Japanese pop culture by reintroducing the character and brand to the world. Starlight Runner and Gomez were recommended to Tsuburaya as transmedia producers by world-renowned licensing agent Danny Simon, CEO of The Licensing Group.
Luckily, Gomez' experience goes beyond just his enjoyment of the show in childhood. "Instead of just being a fan, I really did my homework and prepared a presentation on how we would… galvanize a mythology of Ultraman to make the franchise clear to Americans and the international market because it's kind of complicated," Gomez said. "Distinguishing that mythology I felt was really important to a successful licensing and merchandising program so that we can relaunch Ultraman all over the world. And we got it!"
Further Reading: The Complete History of Ultraman, Part 1
Listen to the podcast as Gomez talks about growing up with Ultraman, working in transmedia, and even enjoying Den of Geek as an avid reader. Shamus Kelley, who reports on much of our Power Rangers content, had a blast talking to someone who may just be instrumental in adapting the decades old, rich history of Ultraman for a new audience and for nostalgia hounds alike.
The Fourth Wall releases every other Friday here at Den of Geek. Be sure to subscribe to the podcast so that you never miss an episode, or simply listen below! We'll be talking to directors, artists, authors, composers, and all sorts of entertainment professionals who are willing to break through that illusory fourth wall to share a glimpse of their world.
Subscribe: Apple Podcasts | Spotify | Sticher | Acast | RSS
Michael Ahr is a writer, reviewer, and podcaster here at Den of Geek; you can check out his work here or follow him on Twitter (@mikescifi).
Shamus Kelley is a pop culture/television writer and official Power Rangers expert. Follow him on Twitter! Read more articles by him here!