News
The forgotten Pixar movie: A Bug's Life
Sit amidst the Pixar back catalogue is A Bug's Life. A film that, bizarrely, seems to have been forgotten about. Even by Pixar.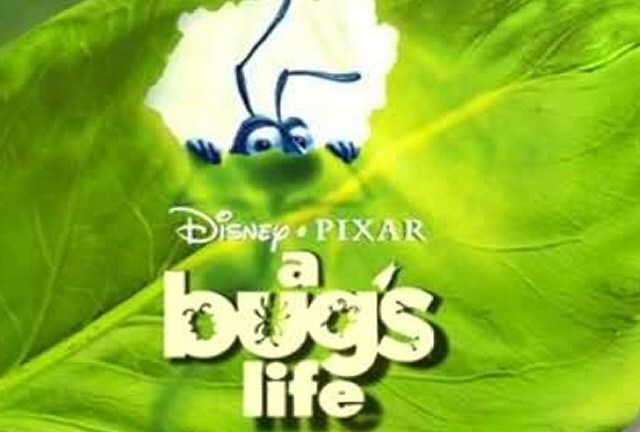 Whenever a trailer appears now for a new film from Pixar, the usual selection of movies get cited. It tends to be from the makers of Toy Story, Monsters Inc, Finding Nemo and currently Cars is getting tagged on there too. If you bunch the two Toy Story movies into one, it effectively leaves just one Pixar movie out: A Bug's Life.
Considering that A Bug's Life was a sizeable international hit, and one that garnered a fair degree of critical acclaim, this is a surprising omission, not least because it's not Pixar's weakest film (I'd personally put forward an argument for Finding Nemo there, although would no doubt get trampled by the many who contributed to a $340m take in America alone). So why so shy?
Well, a couple of reasons. Firstly, A Bug's Life is Pixar's lowest grossing film, bringing in a 'mere' $162m in the US (outgrossing the likes of Shark Tale, Dinosaur, Robots, Chicken Little, TMNT and plenty more besides). Secondly, it paled by comparison to DreamWorks' maiden computer-animated movie, Antz, that was released a few months before (Antz also had a slightly better overall voice cast, aided by Gene Hackman and Woody Allen). A Bug's Life made the most money, but Antz – which ironically is rarely mentioned by Dreamworks now in the shadow of the Shrek juggernaut – had the most edge.
For fun at the time, there were few finer games on a Saturday afternoon than approaching the staff of The Disney Shop, who were valiantly trying to flog A Bug's Life toys, and asking them where the Antz stuff was. Comedy gold every time.
Yet A Bug's Life is still a good film, and eclipses 90% of other computer animated movies that are seemingly randomly spewing onto cinema screens at an alarming rate. Very much in its corner is the inspired voice casting of Kevin Spacey as Hopper, and also in there is Denis Leary too. Trivia note: voicing Dot is Hayden Pannetiere, in her pre-cheerleader days.
Also in its corner is the finest end credits sequence that Pixar has produced. This was when they still did the outtakes at the end, and gloriously funny they were too.
A Bug's Life also looked great, and – in spite of the advances in computer animation since – still does. And that it's almost being ignored by its creators is odd. For this writer at least, it's better than the imaginative-if-problematic Monsters Inc, and deserves at least a second glance.
Based loosely on one of Aesop's fables, and with nods to several classic movies, A Bug's Life already – less than ten years after it was first released – is crying out to be rediscovered. Not because it's a classic, as it's not. But because it deserves a better fate than it seems to be currently enjoying.