News
The Foreigner Trailer: Jackie Chan and Pierce Brosnan Get Angry and Gritty
Jackie Chan is joined by Pierce Brosnan in The Foreigner, an action suspense thriller that's darker than any Chan film yet.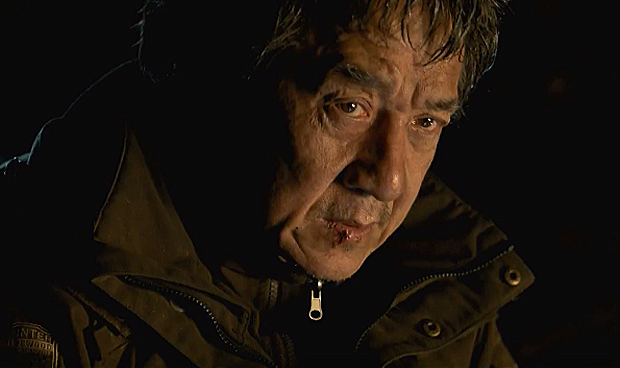 Jackie Chan is, of course, an international martial arts movie megastar and an icon in the film industry. However, he has typically showcased a repertoire relying on elaborate fight sequences utilizing his own acrobatic physicality, often to comedic spectacle. However, the October release of The Foreigner will see Chan trade clownery for dark vengeance.
The Foreigner Trailer
The Foreigner has released what will stand as its final trailer. As with the previous clip, the action is angrier and more ruthless than anything we've ever seen from Jackie Chan. It's a surprising and, frankly, welcome, pathos-packed thematic turn from the action icon. Pit opposite Pierce Brosnan, who plays a shifty former IRA terrorist, this film is looking like a potential sleeper hit.
On a non-pertinent, but amusing, sidenote, Game of Thrones fans should get a kick out of one particular moment from this latest trailer in which cast member Michael McElhatton – who famously portrayed the traitorous Red Wedding implementer Roose Bolton – declares that Chan's character "will be safe here." – Somebody check under his sleeves for chain mail!
Here is this past June's debut trailer for The Foreigner. Based on what we're seeing, the hype is real. Set in London China Town, the film sees Jackie Chan as a restaurant owner named Quan, who is forever changed when witnessing his daughter, played by Katie Leung (Cho from the Harry Potter films), killed in a terrorist-set explosion. Thus, the typical happy-go-lucky onscreen persona of a Chan character undergoes a radical transformation into a tortured, vengeance-seeking badass. Moreover, when an official, named Liam Hennessy (Piece Brosnan), reveals evidence that the explosion was the work of a conspiracy, the white-hot rage of the aggrieved father Quan reaches a new level; something that will prove to be bad news for those responsible.
For Jackie Chan, at age 63, The Foreigner is a major tonal detour for his prolific CV. After 50+ years in the industry, notably breaking big in the U.S. with 1998's Rush Hour and its two sequels (with another one rumored in the pipeline), 2000's Shanghai Noon and its 2003 sequel (again, with another one rumored), 2010's The Karate Kid remake (yet again, with a sequel rumored) and myriad more, we're see pure enmity channeled through Chan's – normally smile-inducing – acrobatic chopsocky in a gritty tour de force. He is joined by former James Bond actor Pierce Brosnan, who provides a bit of the dark exposition and (per the press release,) fulfills another crucial part of the dramatic process. – We'll just leave it at that.
Martin Campbell assumes the director's chair for The Foreigner, working off a screenplay by David Marconi (Live Free or Die Hard, Enemy of the State), which adapts Stephen Leather's novel "The Chinaman." Campbell, an internationally-known high-profile helmer, brings his brand of emotionally intense action. The project also serves as a reunion with co-star Brosnan, who made his 007 debut in Campbell's beloved 1995 Bond outing GoldenEye. Campbell also directed the (also beloved) 2006 Bond debut of Daniel Craig in Casino Royale and was behind the camera for films such as Edge of Darkness, Vertical Limit, The Mask of Zorro and a notorious DC comic book movie misfire in 2011's Green Lantern.
The Foreigner Release Date
The Foreigner will unleash the unbridled wrath of a grieving father in the U.S. on October 13, 2017. The film will first see a release in Malaysia on September 28.
Read and download the full Den of Geek Special Edition magazine here!