News
The Fly Remake in Development
Help me! Help meeeeee! The Fly is getting another remake.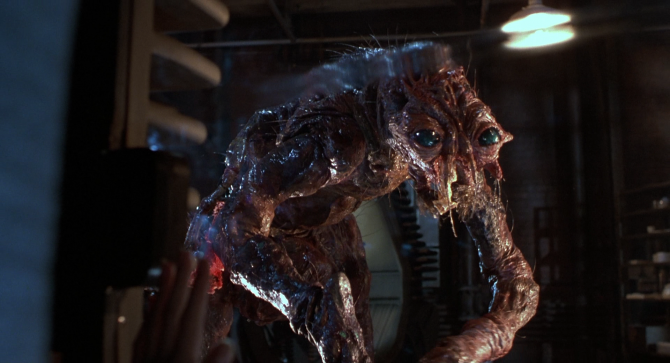 OK, so it's going to be tough topping the last remake of The Fly, right? Sure, Kurt Neuman directed, Vincent Price starring 1958 film has considerable b-movie appeal, and it spawned two sequels, including Return of The Fly, which gained some additional cred for inspiring the title of a Misfits tune.
But it's the 1986 remake by David Cronenberg that's always going to be The Fly to beat. One of those rare remakes that surpasses the original, Cronenberg's The Fly (which starred Jeff Goldblum and Geena Davis) is one of the defining pieces of practical effects driven 1980s body horror, and it's endlessly watchable. It's sequel is another story, but we're not worried about that.
Anyway, it's been over 30 years, and that's roughly the same amount of time between the original film and its 1980s remake, so I think another remake is perfectly reasonable. Deadline reports that JD Dillard is going to direct and co-write (along with Alex Theurer) the remake. Dillard's Sleight has been making the rounds on the festival circuit since last year, and it's about to get a wider release this spring.
There's no word on what their take on the material might be, but Sleight is making some waves as a cool genre flick to keep an eye on, so we'll keep a careful eye on their progress with this one, too.