News
The Fly: new remake planned by 20th Century Fox
J D Dillard is set to direct a new take on The Fly, based on the David Cronenberg version.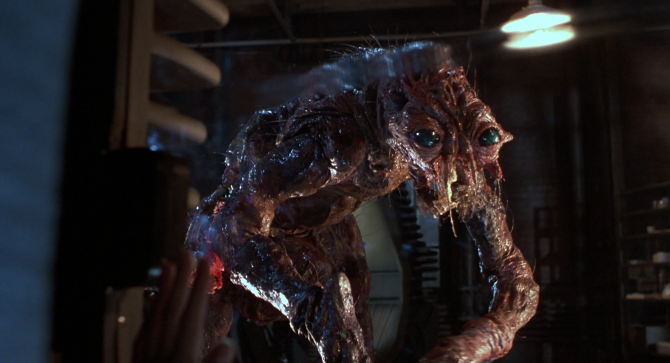 20th Century Fox is set to press ahead with a new remake of The Fly, using David Cronenberg's 1986 take on the material as its template. His film in turn was a remake of the 1958 film of the same name.
Cronenberg's The Fly featured Jeff Goldblum and Geena Davis in the lead roles, with the former playing the scientist whose teleportation machine technology has a slight misfire. As such, he starts mutating, and if you've never seen the movie, you can probably guess what into just by the name of it.
The new film has a director attached now, with J D Dillard – who has sprung to attention this year off the back of his debut feature, Sleight – set to call the shots. He's also going to co-write the screenplay to the movie with Alex Theurer, his usual writing partner.
This is not a new project for Fox, with the studio having been working on a new take on The Fly for quite some time. At one stage, Cronenberg himself was involved in talks, but budget issues led to it falling apart at that stage.
There's no word as of yet as to when to expect this new take on The Fly, but it does appear to be Dillard's next project. We'll keep you posted as we hear more about it.