News
The Flash Movie: Ezra Miller and Grant Morrison to Write Script
Ezra Miller and Grant Morrison will tackle the script for the eternally-in-development Flash movie.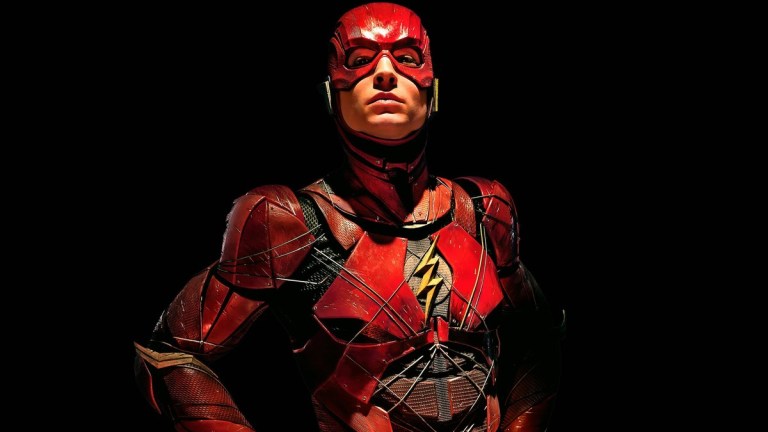 The long-in-gestation Flash movie is getting a new writing team: veteran writer Grant Morrison and Barry Allen himself, Ezra Miller. According to THR, the star is taking on scripting duties after "a clash of creative visions" with directors John Francis Daley and Jonathan Goldstein (Spider-Man: Homecoming), who reportedly have a more lighthearted approach in mind. Miller and Morrison's script could decide whether the young actor stays on as the Scarlet Speedster, according to the outlet.
While this would be Miller's first writing credit on a major motion picture, Morrison brings a lot of comic book experience to the team. Morrison not only co-wrote an excellent Flash run with Mark Millar back in the '90s, but he's tackled most of DC's most popular heroes, giving many of them character-defining storylines. Just go read All-Star Superman, his zany Batman run, the very cosmic JLA, or his current Green Lantern book to see what we're talking about. Morrison could bring some major comics authenticity to the movie, to say the least.
It's been a long road for The Flash movie behind the scenes. The project has been delayed several times and lost two directors, first Seth Grahame-Smith and then Rick Famuyiwa. The last we heard about the project, it had morphed into a Flashpoint movie, suggesting some major timey wimey ramifications for the DCEU. You can read more about this infamous, reality-altering comic book story here.
Whether DC is still going the Flashpoint direction is unclear. The movie has turned out to be the victim of changing philosophies within DC Films, which once heavily favored a Zack Snyder-led cinematic universe to compete with Kevin Feige and the Marvel Cinematic Universe. That's no longer the case after projects like Wonder Woman and Aquaman, which, for the most part, shed the baggage of the larger movie universe in favor of the directorial visions of Patty Jenkins and James Wan.
Shazam has also gone in a more standalone direction after the failure of the franchise-colliding Justice League, which performed abysmally at the box office (659.7 million globally), considering that it starred almost every major hero in the DC pantheon. Shazam is apparently all the better for it, too. 
It stands to reason Flashpoint's DC universe-shattering events don't really make sense with a DC's more standalone approach. Either way, it'll be interesting to see what Miller and Morrison come up with. THR reports that the writing duo could hand in a draft of the script as soon as next week. 
We'll keep you updated as we hear more. In the meantime, the full DC superhero movie release schedule can be found here.
John Saavedra is an associate editor at Den of Geek. Read re of his work here. Follow him on Twitter @johnsjr9.