News
The Final Hunger Games: Catching Fire Poster is Here
Check out the final poster for November's The Hunger Games: Catching Fire, plus details on a Hunger Games and Catching Fire double feature for the night before the opening!
The odds must ever be in our favor this Monday afternoon, because Lionsgate has triumphantly released the final poster for The Hunger Games: Catching Fire! Promoted simultaneously across 16 different territories today, come see the final art of Katniss Everdeen (Jennifer Lawrence) as she prepares for the "honor" of the 75th Hunger Games celebrations: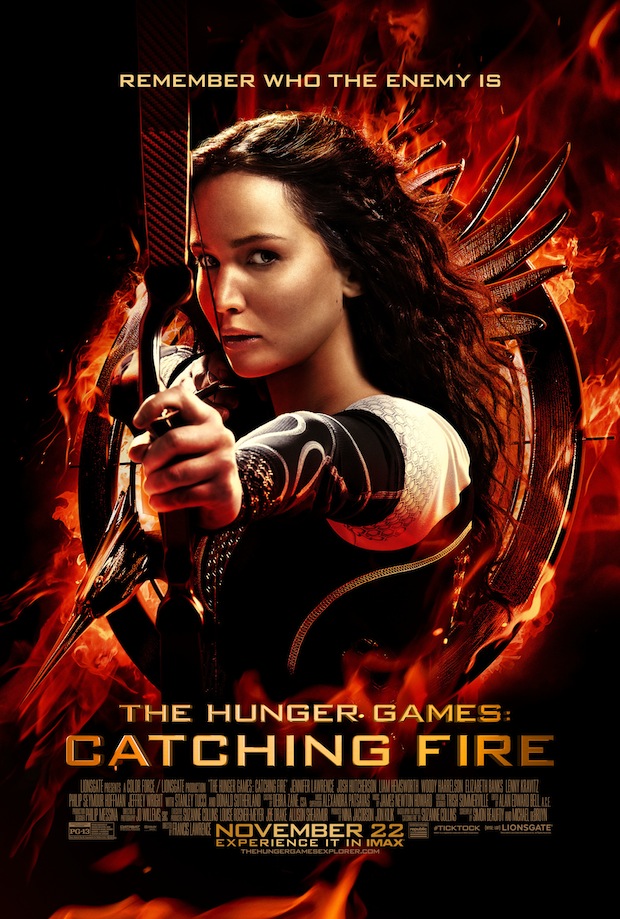 The release of the poster coincides the day before fans can purchase their tickets to the Thanksgiving event film on Fandango and MovieTicket. Go here tomorrow if you wish to be there at the 8pm shows on Thursday, November 21, which will include a double feature beginning with 2012's box office smash The Hunger Games.
Directed by Francis Lawrence, The Hunger Games: Catching Fire picks up a year after the events of the earlier film when Katniss is still idolized as the hero from District 12. Too idolized. To punish her success, the evil authoritarian regime of Panem, led by a dastardly Donald Sutherland, shall hold a "special" 75th Hunger Games full of all-stars from the past battling again for survival; Katniss will have the privilege to participate. Lucky her. Meanwhile, revolution is in the air…
The Hunger Games: Catching Fire opens on November 22.
Like us on
Facebook
and follow us on
Twitter
for all news updates related to the world of geek. And
Google+
, if that's your thing.