News
The Expendables 4 Loses Sylvester Stallone
The Expendables franchise has hit a snag without Sylvester Stallone.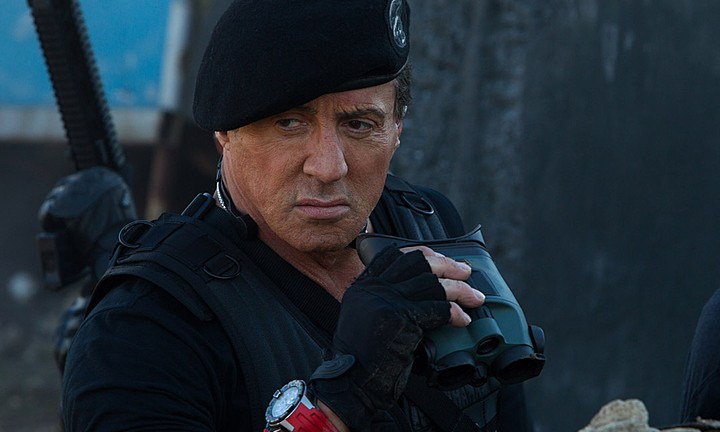 The Expendables 4 will have to save the world without Sylvester Stallone. The Rocky and First Blood actor reportedly quit the franchise over concerns about the quality and direction the fourth installment was going.
Stallone is The Expendables' producer, contributes to the scripts, and directing the first installment in the series. Stallone and his long-time producing partner, Nu Image/Millennium studio head Avi Lerner, disagreed over whether the action franchise was the best follow-up to the actor's work on Creed, with Michael B. Jordan and Ryan Coogler.  Stallone rejected ideas about the script, the new director and the visual effects house.
"We've got disagreements," Lerner today told Deadline, refuting the claims. "I don't think it's over … In my opinion, it's not dead."
The Expendables franchise has featured Jason Statham, Arnold Schwarzenegger, Harrison Ford, Dolph Lundgren, Jet Li, Antonio Banderas, Terry Crews, Randy Couture, Mel Gibson, Wesley Snipes, and Ronda Rousey. It made $103 million domestically and $171 million from foreign markets. The Expendables 2 earned $85 million in the U.S. and $229 million internationally.
The first two films of were rated R, The Expendables 3 was rated PG-13, and it hurt the box office, collecting just $39 million domestically and $175 million internationally.
The Expendables 4 is planned to be the end of the movie series, but that doesn't necessarily mean the end of the franchise. An all-female movie called Expendabelles had been in development, but seems to have stalled, and a TV series was once in the works. There doesn't seem to be much movement on either.