News
The Expendables 3: casting latest
Glen Powell is the latest to sign up for The Expendables 3, and Milla Jovovich appears to be confirmed too...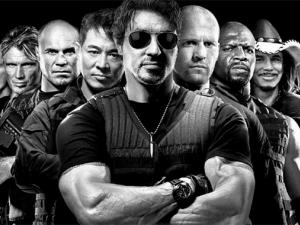 Filming on The Expendables 3 is finally set to begin next week, with Sylvester Stallone and his latest team of recruits heading to Bulgaria. And it turns out he's had time to bring in one more newcomer, with Glen Powell, of NCIS fame, joining up. He's going to play, according to The Hollywood Reporter, a combat veteran who also happens to be a drone pilot and expert computer hacker.
Furthermore, as Moviehole notes, the Bulgarian press appears to be confirming Milla Jovovich as an addition to the movie (she's certainly been rumoured), and she'll join the cast, it seems, that already includes Stallone, Dolph Lundgren, Harrison Ford, Mel Gibson and more.
The movie is set for release in August 2014 with Patrick Hughes directing. More news on it as we hear it…