News
The Expendables 2 casting latest, plot revealed
Some faces have finally been confirmed for the upcoming sequel to The Expendables, it seems…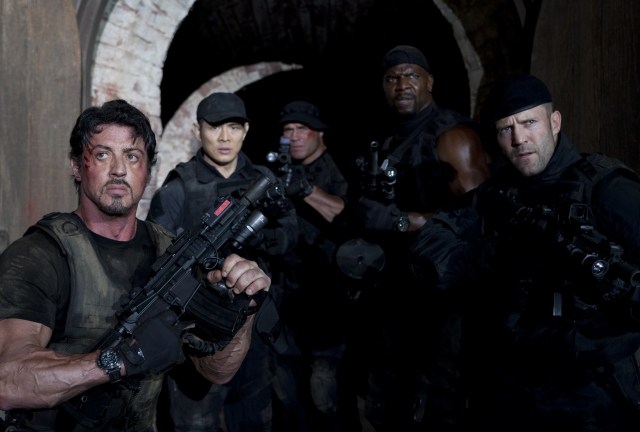 Production is now but weeks away from starting on the reunion of lots of action movie heroes for The Expendables 2. The movie, which is being directed by Simon West this time (the man who helmed Con Air, no less), was already going to feature Sylvester Stallone, as you might expect. And also returning are Jason Statham, Dolph Lundgren, Terry Crews, Mickey Rourke and Randy Couture.
Furthermore, production company Millennium Films has listed some details about the film over at its website, and firstly, it seems to confirm some more names who will be joining the cast. According to the site, Arnold Schwarzenegger and Bruce Willis will be back, as will Jet Li, who was rumoured to be off the project just a few weeks ago. The size of each of their roles is yet to be determined.
You can also add to the cast list Chuck Norris, Jean Claude Van Damme and Scott Adkins. We understand that Van Damme will be one of the film's villains.
A plot synopsis has also been uploaded for the film, which you shouldn't read, obviously, if you don't want to know what it's all going to be about (there is a spoiler in it).
We should say, though, that The Expendables was hardly the most potent example of narrative intricacy on the big screen. We doubt the sequel, much though we're looking forward to it, will change that around.
The synopsis reads thus:
"The Expendables are back and this time it's personal! After Tool (Mickey Rourke), the heart and soul of the Expendables, is brutally murdered on a mission, his comrades swear to avenge him. They're not the only ones who want blood. Tool's beautiful young and wild daughter Fiona embarks on her own revenge mission, complicating matters when she is captured and ransomed by a ruthless dictator plotting to destroy a resistance movement. Now Barney and the Expendables must risk everything to save her and humanity."
The Expendables 2 is released next August. Which means you've got eleven months of us getting excited about this film to suffer through. Sorry about that.
Follow Den Of Geek on Twitter right here. And be our Facebook chum here.