Features
The Enigma of Leonardo DiCaprio
Here's a look at how one of Hollywood's most popular actors has yet to win the big one.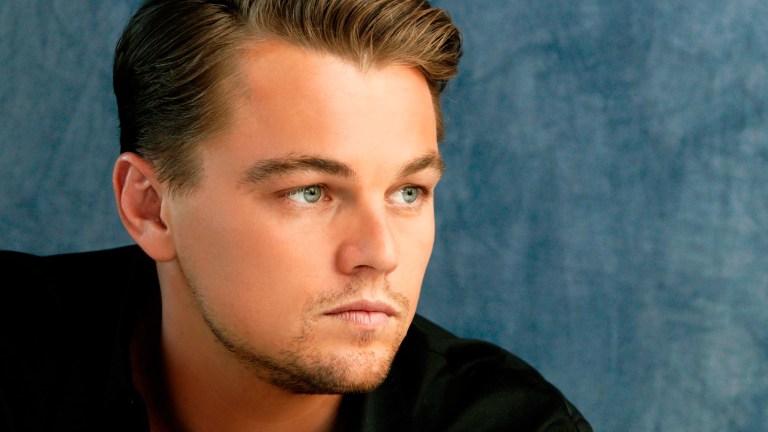 When an entertainer has built an impressive body of work for himself, he can come to be known by his first name—or in some other cases, a shortened version of that. So when I say "Leo," there is really only one person that comes to mind.
For almost twenty-five years (hard to believe), Leonardo DiCaprio has been one of Hollywood's most gifted and financially successful actors. His total domestic box office haul to date is upwards of $2.2 billion and that's soon to rise, with the release of Martin Scorsese's The Wolf of Wall Street.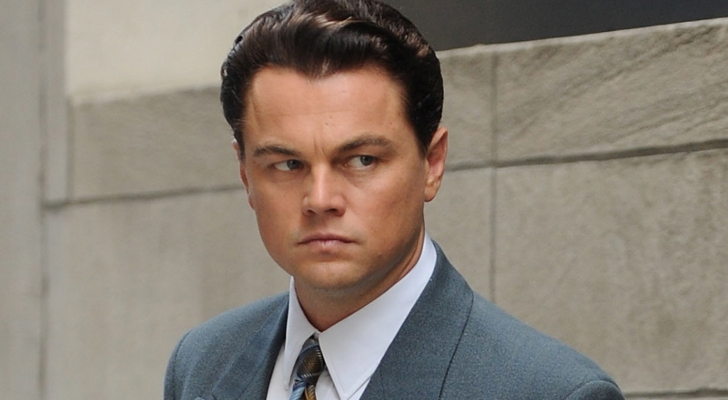 Leo has crafted an impressive career for himself which started on the early nineties TV show Growing Pains. Soon thereafter (omitting his embarrassing involvement in Critters 3), he moved to big screens playing the mentally-challenged brother of Johnny Depp in What's Eating Gilbert Grape, a role that earned him an Academy Award nomination. He followed with The Quick and the Dead, Basketball Diaries, and then his fame erupted to sex symbol status with Romeo + Juliet and Titanic. Between that one-two punch, Leo became as much a pop culture idol as the actor he intended to be, following them with fangirl bait like The Man in the Iron Mask before returning to "serious" work, such as Danny Boyle's The Beach (he also appeared in the Woody Allen film Celebrity during this time).
While these movies were financially successful, DiCaprio won a Razzie for The Man in the Iron Mask and was nominated for another for The Beach. This early whiff of disrespect for his talent would quickly be suppressed, however, as he has went on to an unparalleled run of films that were both critically and financially successful: Catch Me If You Can, Gangs of New York, The Aviator, Blood Diamond, The Departed, Body of Lies, Revolutionary Road, Shutter Island, Inception, J. Edgar, Django Unchained, and The Great Gatsby (DiCaprio also narrated 2007's The 11th Hour and 2010's Hubble 3D).
DiCaprio seems to have more success in his future; looking past Scorsese's Wolf, he is also in pre-production of Sinatra—an Ol' Blue Eyes biopic, directed again by Scorsese—his production company Appian Way Productions has purchased the rights to Erik Larson's brilliant nonfiction blockbuster The Devil in the White City, and they will also adapt S. Craig Zahler's crime novel Mean Business on North Granson Street.
For his role in What's Eating Gilbert Grape?, he received a Best Supporting Actor from the National Board of Review. For Romeo + Juliet, a Silver Bear for Best Actor from the Berlin International Film Festival. Over the years he won a Golden Globe (The Aviator), an Austin Film Critics Association Award, a Central Ohio Film Critics Association Award, a Satellite Award, an Irish Film and TV Award, and another National Board of Review Award (all for The Departed), as well as a Critics Choice Award (Blood Diamond). More recently, he even won a Teen Choice Award (Shutter Island) and yet another National Board of Review Award (Django Unchained). 
For all his success and for all the awards he's picked up, he's still never won an Oscar.
If you Google "Leonardo DiCaprio," one of the first searches that comes up is: "Leonardo DiCaprio No Oscar." Social sites such as Tumblr and Tickld feature memes making fun of Leo's bad luck when award season comes. There are some Tumblr blogs that are dedicated—in meme and gif fashion—to putting a voice to Leo's lack of recognition. Though the joking began as light and playful, with each passing year, Leo's when-will-it-happen fandom has grown, becoming a global phenomenon. There have even been numerous fans that have made fake Academy Awards to present to DiCaprio. Though the manufacturing of clay statuettes to present to a multimillionaire, world-famous celebrity is ridiculous (if not touching), the joke has become something more, a serious question, even.
When will it happen, and why hasn't it yet?
Why it hasn't happened yet is probably the first question that should be addressed. The three times that Leo was nominated, he's been extremely unlucky. At the 66th Academy Awards, Leo lost to Tommy Lee Jones in The Fugitive for Best Supporting Actor, who had been active in film and TV for twenty-three years before receiving the award (Jones also beat out Peter Postlethwaite for In The Name of the Father and Ralph Fiennes for Schindler's List, quite a feat). At the 77th Academy Awards, Leo was finally up for Best Actor for The Aviator, but there was never any chance that he would win; he was up against Jaime Foxx for Ray, and Ray Charles had passed away only four months before the film's release. Foxx was a sure thing, with the movie being so well received and his chameleonic portrayal so lauded. At the 79th Academy Awards, DiCaprio (nominated for Best Actor for Blood Diamond) lost to Forest Whitaker for his portrayal of the ruthless Ugandan general Idi Amin. This year, 2006, was the same year as The Departed, and though the gangster drama cleaned up that year like the Feds in a Whitey-set sting operation, Leo wasn't nominated for that film. Some critics argue that if Leo had actually wanted to campaign for the lead actor nomination, he would have won, riding The Departed's success.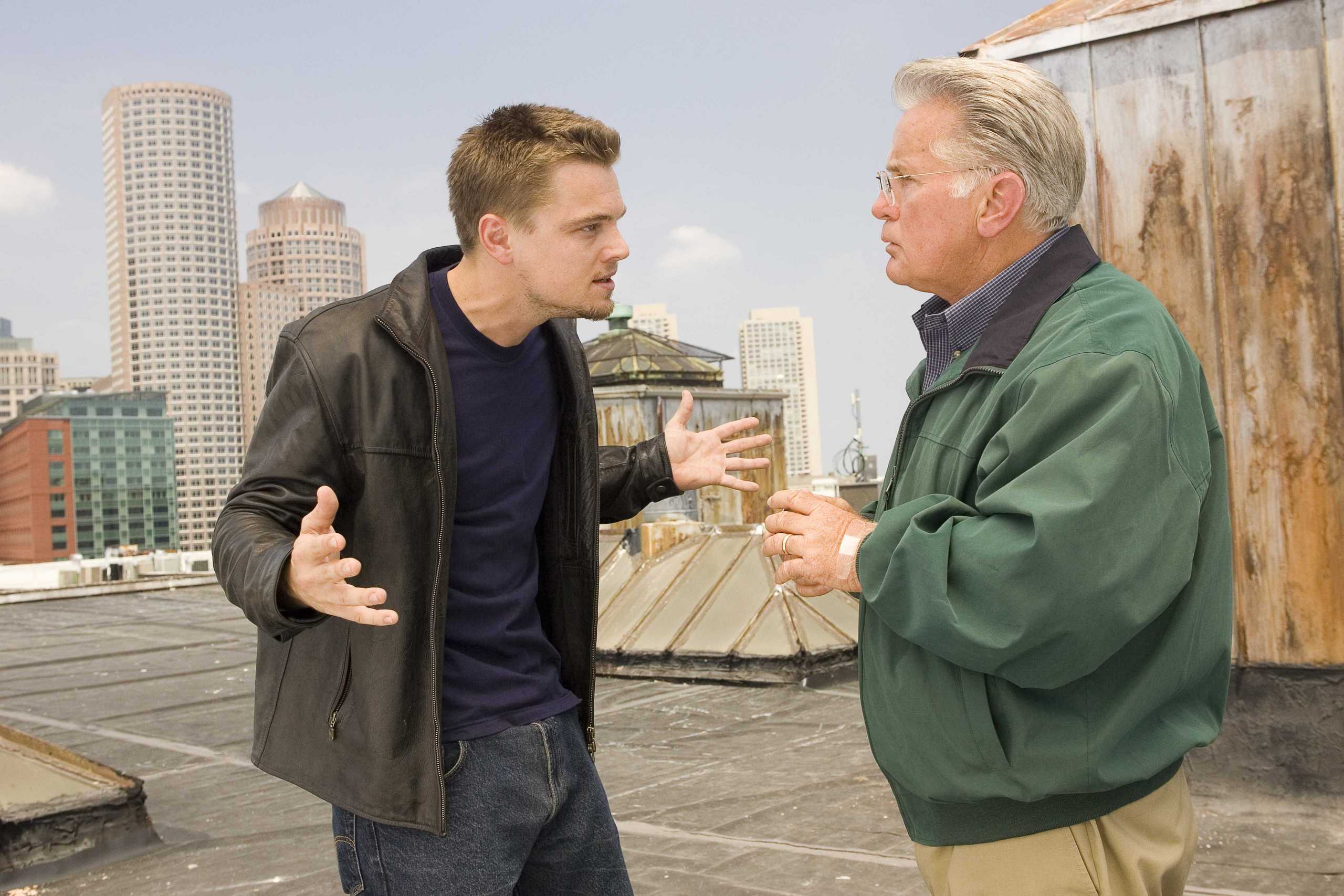 However, that's where the Academy Award nominations stop, quite confusingly. DiCaprio was outshined by Daniel Day Lewis in Gangs of New York (who wouldn't be?). Though he gave a riveting performance in Django Unchained, Christoph Waltz won his second Best Supporting Actor Oscar. The cast of Inception was stocked (with a scene-stealing Tom Hardy, to boot), and it was a summer blockbuster, so it's understandable that Leo's nuanced performance went unnoticed. But the lack of appreciation for his work in Revolutionary Road, Shutter Island, J. Edgar, and The Great Gatsby is baffling. The epic twist of a scene in Shutter Island (uh, years-later spoiler alert?) alone where DiCaprio's Daniels comes home to find that his deranged wife has drowned his children is a master lesson on what acting is. Though he was recognized for The Aviator with a nomination, I still maintain to this day that he would have won any other year for his role as Howard Hughes; The Aviator was haunting and it showed the world just how good Leo is and can be. So, again, why hasn't he won?
It would appear to be, simply, that Leo (at least in terms of award recognition) is one of the most unlucky men in Hollywood.
The Wolf of Wall Street is shaping up to be one of the best films released in 2013 (Rolling Stone has already named it third in its Top Ten films of the year) and it is said by Yahoo, IndieWire, and IMDB—as well as others—that Leo is either a likely or possible nominee for Best Actor. However, again, he appears to be unlucky as it seems he will be up against current frontrunner Chiwetel Ejiofor for the harrowing 12 Years a Slave, Robert Redford (who has never won an acting Oscar in his fifty-four active years) for All Is Lost, two-time Best Actor winner Tom Hanks either for Saving Mr. Banks or Captain Phillips, and either Matthew McConaughey for his metamorphosis in Dallas Buyer's Club or Bruce Dern for his heart-wrenching turn in Nebraska.
Despite the likely success of The Wolf of Wall Street, and the rave reviews that have been coming and will continue to pour in, it seems likely that Leo will again be Oscar-less come March 2014. Will his role as Ol' Blue Eyes in Sinatra be intriguing enough for him to finally take home gold when it comes out?
Regardless of when it comes—it has to, one day, doesn't it?—it appears that something is keeping Leo from achieving the milestone. Or is it that he's been great in good movies, but hasn't delivered the sort of earth-shattering role where the actor disappears into the character and is near-unrecognizable that is usually required of a Best Actor?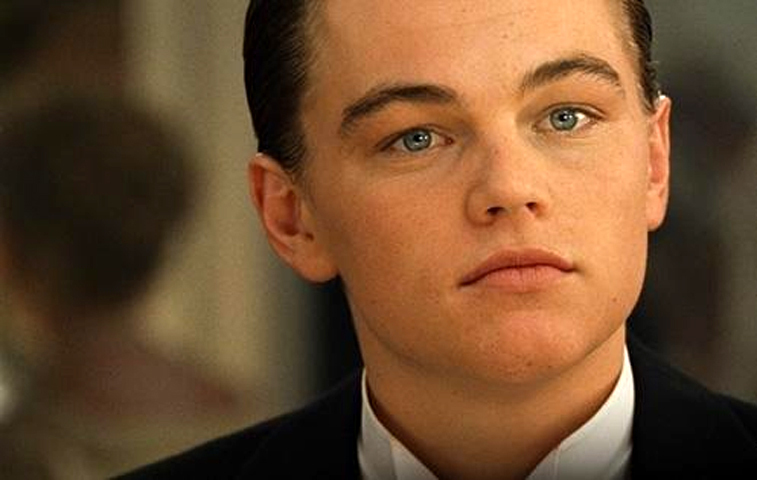 What is holding him back, in other words?
It's likely that his early sex symbol status has something to do with it. It is possible that Leomania, around the time of Titanic—as well as legions of teenage girls petitioning for DiCaprio to be nominated for his role as Jack Dawson—could still be fresh in the minds of those in the Academy. Is it too juvenile to say that Leo's impeccable looks have held him back? It's possible. The fresh-faced beauties that adorn the walls of lovelorn teenage girls aren't often synonymous with cinematic brilliance.
Despite his bankability and reliability of quality, some critics still say that Leo exhibits restraint onscreen. His Howard Hughes was startling and impressive, but we still saw that it was Leo, simply acting as Hughes. His J. Edgar was inspiring, but it didn't feel like that was it, the performance. His role as Danny Archer, while his adoption of the South African accent was vocal perfection, still wasn't awe-inspiring. Some say that DiCaprio has yet to deliver the tour-de-force performance that solidifies him as a Best Actor. When I think of roles like that, career-defining roles, I can't think of one (outside of Howard Hughes in The Aviator) that defines him. Heath Ledger as The Joker, Daniel Day Lewis as Christy Brown in My Left Foot, as Daniel Plainview in There Will Be Blood, and as Abraham Lincoln, Anthony Hopkins as Hannibal Lecter, Christoph Waltz in Inglorious Basterds as Col. Hans Landa…those are career-making performances, roles where cinephiles will buy the DVD just to watch those actors' scenes in the movie and nothing else. For the life of me, I can't think of a movie of DiCaprio's that I would pop in the DVD player only to watch his scenes and love it.
DiCaprio is notorious for his selfless charity, as a devoted environmentalist, and for his relentless philanthropy; he doesn't seem like the type of person that would have a bad reputation in Hollywood, but could that be it? Could his rejection of media hype, his not campaigning for awards, have turned people off to him? Could there be something else, something that has happened behind the scenes that has alienated Leo from voters? It seems unlikely, but the question must be asked.
Though it seems likely that DiCaprio will receive a Best Actor statue in his lifetime—unless he takes that leave from acting that he's hinted at, and it spirals into a lengthy one—one must wonder when it will be, and for what kind of role? Alfred Hitchcock, widely regarded as the best director of all time, never actually received a Best Director Oscar. If Leo never wins the big award, will he be privy to the same fate as Hitchcock, lauded with timeless brilliance despite never winning "The Big One"?
As not only a film lover, but as an appreciator of DiCaprio's decades of magical work, I only have one question after pondering all this.
What will Leonardo DiCaprio's legacy be? Perhaps an Oscar-less one.
Like us on Facebook and follow us on Twitter for all news updates related to the world of geek. And Google+, if that's your thing!