News
The Disaster Artist: New Trailer
The Disaster Artist, the movie about the making of one of the worst movies in cinematic history, has a new trailer. Check it out here!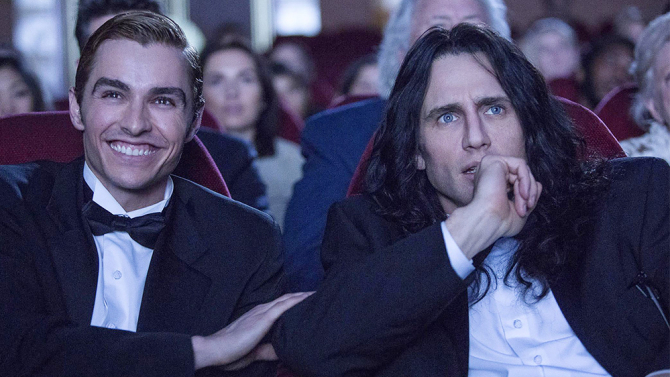 If there was a Mount Rushmore for bad movies, Tommy Wiseau's The Room would get a spot on that mountain. Celebrated in the same vein as The Rocky Horror Picture Show, the tragic drama has amassed a cult following since its release in 2003. Unlike most cinematic atrocities, there's a weird draw to its existence. There's a unique flavor to its badness and everything about it is utterly fascinating. That's to be expected when your movie is written, directed, produced, and stars someone as enigmatic and unexplainable as Wiseau.
So legendary is the movie and its creation that Seth Rogen and James Franco are adapting the book into a feature film, with Franco both directing and playing the role of Wiseau. His brother Dave Franco will be playing Sestero. 
The Disaster Artist Trailer
A brand new trailer has arrived for The Disaster Artist that takes more of a serious spin on the film. Check it out below:
You can watch the first trailer here:
And here's the second one…
The Disaster Artist Release Date
The film is set for a Dec. 8 U.S. release from A24 and New Line Cinema.
Here's a picture of the Franco brothers in makeup: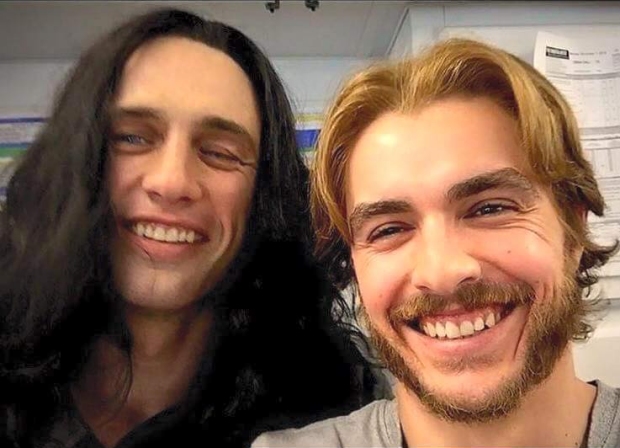 Oh hi.
The images don't end there. See, the movie will feature the likes of Hannibal Buress, Kate Upton, Rogan himself, and Zac Efron. Efron will be playing actor Dan Janjigian, who had a brief role in The Room as violent and loud drug dealer Chris-R.
Here he is in action: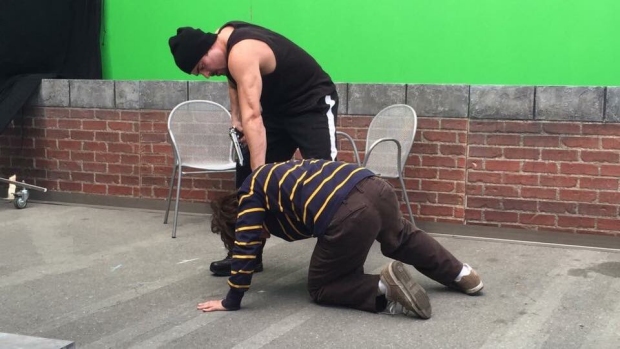 The story behind the movie is quite infamous. Greg Sestero played the role of Mark in the movie, and as a normal human being who got roped into this headshaking experience, he took it upon himself to write a book on the making of The Room. In 2013, he released The Disaster Artist: My Life Inside the Room, the Greatest Bad Movie Ever Made that explained the behind-the-scenes goings on and painted Wiseau in a light that made him increasingly bizarre, psychotic, disturbing, and even sympathetic.
You can leave comments below or you can just leave them in your pocket.
Gavin Jasper is more pumped for this movie than he is for Star Wars and Captain America. Follow him on Twitter, ha ha!