Features
The directors who returned to a franchise they left
Like boomerangs, the directors on this list returned to their respective franchise - with mixed results...
A week or two back, we took a look at actors who signed back up to a movie franchise that they'd appeared, in one way or another, to have left behind. This time, we're going to look at directors who got the call to return to the franchises they'd apparently finished with years before.
So: how did it all work out? Let's take a look…
John McTiernan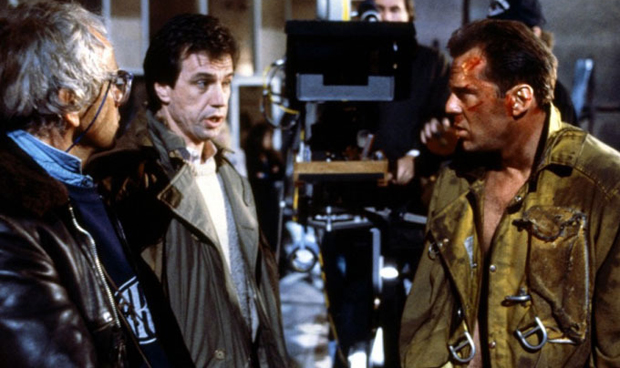 He might be more likely to be found inside a prison cell than a cinema right now, but John McTiernan remains the man who gave the world Die Hard back in 1988, pretty much transforming the action genre as he did so. That said, he didn't return for Die Hard 2: Die Harder in 1990. He wanted to, but he was already committed to make the Tom Clancy adaptation, The Hunt For Red October (which in itself went on to be a hit).
A third Die Hard movie was a relatively long time coming though (Bruce Willis rejected a couple of ideas a few years before), but when Die Hard With A Vengeance got the green light ahead of its 1995 release, McTiernan signed back on to return (although Danny Cannon – who went on to do Judge Dredd instead – had also reportedly been approached about the job). This was arguably the last Die Hard movie where Bruce Willis felt like he was portraying and building on the character of John McClane, and while the bigger setting of New York City (as opposed to a tower block) inevitably took some of the claustrophobia and thriller elements out of things, Die Hard 3 remains a solid, enjoyable buddy movie.
Was it a happy return?
Yes. While no equal to the first movie, Die Hard With A Vengeance is generally still held in good regard, and proved to be a good, solid box office hit as well. In line with the sequels that would follow, it didn't have an awful lot of Die Hard DNA to it though, outside of John McClane himself, and talk about his relationship with Holly. It'd be the last Die Hard movie for 11 years too, and the last big hit movie, to date, that McTiernan has directed (although The Thomas Crown Affair did decent business). Given where he's going to be living for the next few years, don't expect too many movies from him in the near future…
Ridley Scott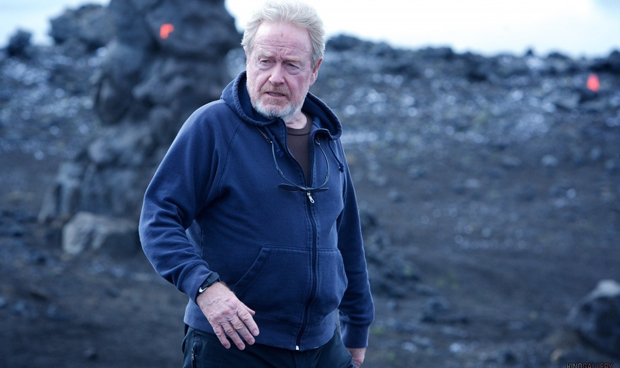 In all the time that Den Of Geek has been going, there's never been a time when Ridley Scott didn't seem to have an abundance of projects to juggle. And thus, whilst Scott had been linked in the past to an Alien 5, his career has continued to be busy, and a return to the world of Alien always seemed something of a long shot. Instead, he was tackling projects such as Robin Hood, Body Of Lies and the Oscar-nominated American Gangster.
You know the next part of the story, though. Scott eventually agreed to make a prequel to Alien, motivated in large part by how badly the franchise had been treated in recent years. "I thought about it for two or three years and thought my baby was lying in a cupboard somewhere and I think there is life in the little bugger yet", he told Yahoo.
Hence, Prometheus. Appreciating it wasn't the cheapest film to market, Prometheus nonetheless made over $400m at the worldwide box office, and has revived the Alien franchise. A sequel is on the way, whilst Scott is also exploring returning to another of his old films for a belated sequel, too…
Was it a happy return?
That depends who you ask. Prometheus has sharply divided opinion, although most seem to agree that the narrative and the decisions made by some of the supposedly intelligent characters leave an awful lot to be desired. On the flip side, there are moments that are up there with the first two Alien movies, and the film made a solid amount of cash. Enough to generate a Prometheus 2, in fact.
That said, even the most enthusiastic Prometheus fan, and there doesn't seem to be too many of them, has alarm bells blaring about Ridley Scott making Blade Runner 2…
Bryan Singer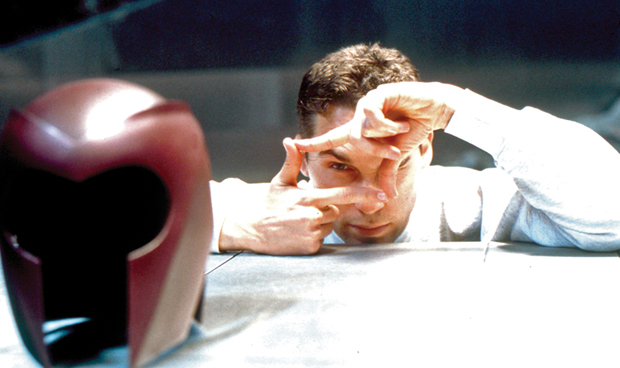 Without 1999's X-Men, there's a strong argument that the comic book movie explosion we're seeing now would, at the least, have taken a few years longer to take hold. X-Men alerted the movie studios of the world, and Marvel, that these comic book properties could be big business. And instrumental in that happening was Bryan Singer.
Singer's skilful handling of both X-Men, and especially X2: X-Men United garnered strong reviews, big box office, and countless DVD sales. And he was all set to conclude his X-Men story arc with a third X-Men movie. But then Superman came calling.
A lifelong Superman fan, Singer jumped at the opportunity to bring the Man of Steel back to the big screen, with 2006's Superman Returns. That handed the keys of the X-Men movies over to Brett Ratner (who delivered, with X-Men: The Last Stand, the highest grossing X-Men movie to date).
Superman Returns is a film that's been chewed over plenty in the land of geek, with the movie having no shortage of fans and detractors. The bottom line though was that the box office and reception didn't convince Warner Bros that it had another Batman Begins on its plate, and despite suggesting that Singer's next Superman film would go all "Wrath Of Khan" on us, he never got the chance. He went off the make Valkyrie and Jack The Giant Slayer instead.
The fortunes of the X-Men franchise, meanwhile, fluctuated. Magneto and Deadpool spin-offs were considered, but it was Hugh Jackman who inevitably got a film to himself, with X-Men Origins: Wolverine, directed by Gavin Hood. It was quite a dour film, and Fox, looking to breathe in fresh life, reunite with Bryan Singer. Production duties on Jack The Giant Slayer meant that he couldn't direct X-Men: First Class himself, with Matthew Vaughn taking the helm. But when Vaughn eventually declined the chance to make X-Men: Days Of Future Past (choosing to make Mark Millar's Secret Service film instead), Singer got his old job back.
Was it a happy return?
It has been so far. Singer produced and was involved in X-Men: First Class, although it'd be remiss to call it his film. It was still a welcome success though, and Singer has wasted no time in re-recruiting some of his original X-Men cast to meet the new batch in Days Of Future Past. Whether it all hangs together, as we suspect it will, will be discovered next summer…
Martin Campbell
When Daniel Craig hangs up his tuxedo and passes over the James Bond mantel to somebody else, don't be surprised if Martin Campbell gets the call to direct the latest reboot of the franchise. It was Campbell who introduced Pierce Brosnan to the role with GoldenEye in 1995, which updated 007 and brought it very much back into the world of blockbuster cinema. It's a film in which Sean Bean stays alive for a little longer than usual too.
The rest of the Brosnan adventures attracted an odd mix of directors, with the likes of Roger Spottiswoode, Michael Apted and Lee Tamahori all getting the call. Campbell, meanwhile, launched and ended one franchise in the interim (courtesy of his Zorro movies), but failed to recapture the spark of Bond. Vertical Limit is, to date, the only action movie to put Chris O'Donnell in a leading role.
When Bond needed rebooting then, given that things had got just a little silly by the time Die Another Day came around, Campbell was given the call. Quentin Tarantino had reportedly been interested in the project, and other names mentioned at the time were Paul McGuigan and Matthew Vaughn.
Yet it was Campbell that got the job, in spite of suggesting in the aftermath of GoldenEye's success that he wouldn't be tempted to return. But the appeal of rebooting Bond again led him to sign once more on the dotted line…
Was it a happy return?
Very. Casino Royale was arguably an even more successful reboot than GoldenEye, paving the way for last year's Skyfall, which has become the biggest grossing Bond movie of all time. Strong reviews and excellent box office greeted Casino Royale, although thus far, Bond has done better out of the reboot than Campbell. His subsequent projects – Edge Of Darkness and Green Lantern – haven't fared anywhere near as well.
It might just be that Martin Campbell brings the best out of Bond, and that Bond brings the best out of Martin Campbell…
Nicholas Meyer
Any hardened Star Trek fan will tell you that the movie that hit the nail on the proverbial head, and that still holds up today, is Star Trek II: The Wrath Of Khan. The rampant speculation (consisntely denied) over the potential inclusion of the character of Khan in Star Trek Into Darkness ties very much into what a strong nemesis Khan proved to be. Nicholas Meyer's contribution to the Star Trek franchise thus can't be understated: he originally boarded Wrath Of Khan to do script rewrite work, and earned himself the directing gig as a result of that.
Meyer is a director, to be fair, who rarely gets shouted about loud enough. Time After Time is a terrific piece of work, and TV movie The Day After was also highly acclaimed. He also went on to contribute to the screenplays for films such as The Human Stain, The Prince Of Egypt, and Tomorrow Never Dies.
In the light of the success of Wrath Of Khan though, Meyer opted against doing another Star Trek film, fearing that he'd end up specialising in them and the genre. And while he did writing work on Star Trek IV: The Voyage Home, it was Leonard Nimoy and William Shatner who took over directing duties for the next three films.
By the time it came to the cinematic swansong for the original Star Trek cast however, Meyer was lured back. He'd developed Star Trek VI: The Undiscovered Country with Leonard Nimoy, and co-wrote the script for it. The story goes that it was Nicholas Meyer's wife who suggested he direct it, although there were political reasons keeping Nimoy away from the director's chair for a third instalment. The unease between Nimoy and Shatner would not have been helped had the former taken on directing duties (especially given how badly Shatner's The Final Frontier had been received). Meyer thus took the job on, and Star Trek VI would prove a fitting farewell for the original crew of the Enterprise (even if one or two of them have continued to hang around…).
Was it a happy return?
Very much so. Meyer's two Star Trek films are both excellent, and while his only directorial effort of note since Star Trek VI has been HBO movie Vendetta, starring Christopher Walken, he's kept himself busy on lots of different projects. It's a pity he didn't return for a third Star Trek movie, but you have to say his record is pretty much unblemished, and that he saved the Star Trek cinematic franchise twice.
Peter Jackson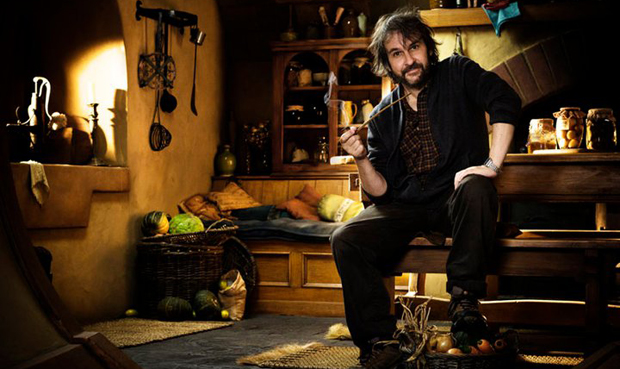 This one's a slightly odd story compared to the others in this feature, but it's very clear that Peter Jackson had opted against directing a return to Middle Earth, only for circumstance to persuade him back.
You probably well know what happened. Off the back of the enormously successful Lord Of The Rings films, which made lots of money and won lots of awards, plans were afoot to bring The Hobbit to the big screen. It was one of several projects Peter Jackson was working on, and his immediate priority would be a big screen remake of King Kong.
However, it wasn't long before plans for The Hobbit started to firm up, before Jackson eventually departed the project, due to issues over what was owed to him following the Lord Of The Rings movies. Those issues were ironed out, but when The Hobbit project came back to life, Jackson was working on the scripts and producing, but not directing. To be fair, he had his hands full with his long-cherished movie adaptation of The Lovely Bones, and few were grumbling when it was announced the Guillermo del Toro was taking on directing duties.
However, then came the financial meltdown at MGM, with the company simply unable to finance its slate of films. It led to a delay in making the 23rd James Bond movie, Skyfall, and it also meant that the brakes had to be applied to The Hobbit. Understandably frustrated by the wait, del Toro quit the director's job, and went off to try and get At The Mountains Of Madness off the ground (unsuccessfully, as it turned out).
That left The Hobbit directing job open, and Jackson eventually confirmed that he was indeed set to take the films on. He had commitments to make a second Tintin movie with Steven Spielberg, and that project is still active, but he's now got the small matter of two more Hobbit films to finish first…
Was it a happy return?
It depends who you ask. Commercially, The Hobbit: An Unexpected Journey has hit the mark, with a worldwide take of just over $1bn. On the flipside, that's a lower box office than any of the three Lord Of The Rings films, and The Hobbit had a 3D premium on its ticket price to factor in. Furthermore, reviews were decidedly mixed this time around. The tight focus of the Lord Of The Rings movies was absent, and even fervent fans of Jackson's Hobbit film concede it has more than its fair share of bloat. Still, the jury's still out: two more movies are on the way, and it's hard to think of too many more directors who'd be able to mount and pull off a project of quite this scale.
John G Avildsen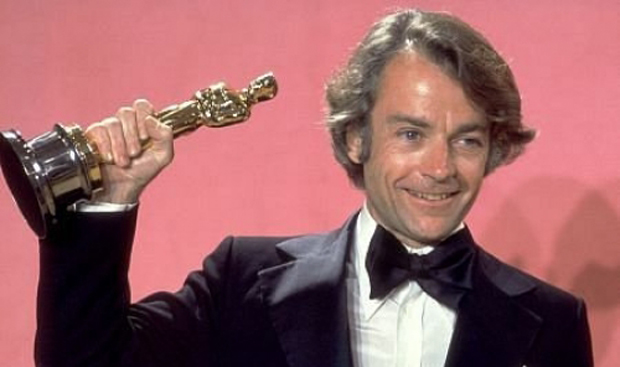 To have a long and extensive directing career in Hollywood is no mean feat. John G Avildsen has achieved exactly that, originally working as an assistant director, then tackling 25 movies of his own before his directing career seemingly came to a close with 1999's Inferno.
It was his tenth feature that completely put him on the map though. Having attracted Academy Award attention for 1973's Save The Tiger, Avildsen took home gold for directing Rocky. The subsequent three Rocky sequels were all helmed by Sylvester Stallone himself, but Avildsen kept himself more than busy. In the 80s, for instance, he helmed three Karate Kid movies, as well as the acclaimed high school drama Lean On Me (which gave Morgan Freeman a great role at a time when he wasn't getting so many of them).
Yet there was something just a little romantic about luring Avildsen back to his most acclaimed work, for what was set to be the swansong to the Rocky franchise. Rocky V was set to round the series off, and at first, the plan was to have Rocky Balboa meet his maker by the end of the movie. That never happened, though, and Rocky V would go on to be critically drubbed, and then beaten heavily by Home Alone at the US box office (with only its non-US take carrying the film into hit territory).
Was it a happy return?
It was not. Rocky V is widely regarded as the worst in the series by some distance, and it took Sylvester Stallone a good few years to recover his career (with 1993's Cliffhanger). For Avildsen, it was arguably his last really high profile project, although he'd explore fighting again in apartheid boxing drama The Power Of One.
As for Rocky, it seemed that Rocky V had put the nail in the coffin of the series, if not the character. That was until Sylvester Stallone decided to return to the franchise once more, choosing to direct Rocky Balboa himself. As it would turn out, that was a far more fitting closure to the adventures of the Italian Stallion…
George Lucas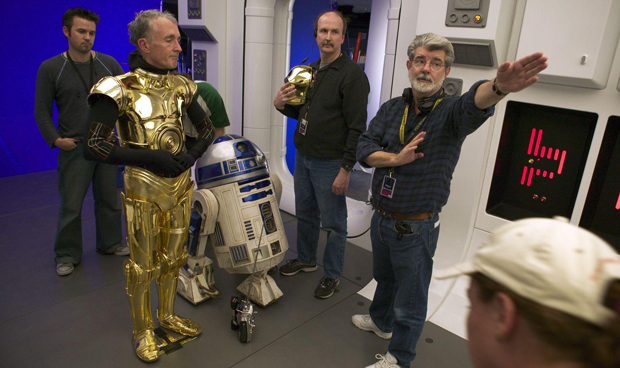 Given the ire that's regularly fired in the direction of George Lucas, it's easy to overlook just what an impact he's had on modern day cinema, for the better. These two pieces from Cameron and Ryan give a flavour of the upside of Lucas' innovations, and, of course, the original Star Wars trilogy remains a big part of many moviegoer's regular watching schedule.
Lucas, then, directed A New Hope, and handed over helming duties on The Empire Strikes Back to Irwin Kershner. By the time Return Of The Jedi came around though, the late Richard Marquand got the job, although many maintain it was actually Lucas directing the film. We looked at films that were ghost-directed here.
Lucas was and always will be the father of the Star Wars films though, and by the time he announced he was pressing ahead with the now-infamous prequel trilogy, it was always likely that it'd be him directing. So it proved. Lucas helmed The Phantom Menace, Attack Of The Clones and Revenge Of The Sith. They were the first films he'd directed since the original Star Wars, and they were the last too: Lucas has gone into retirement from major movie making, and instead is focusing on smaller projects.
Was it a happy return?
If you're an accountant, it was champagne all round. If you were a moviegoer, perhaps a dash of cream soda would be more appropriate. Lots of people have time for the prequel trilogy, but there's little denying it's widely regarded as a missed opportunity. Its characters barely stick, the CG reliance is overbearing, and the story simply less interesting. But, as we say, not everyone feels the same. Vintage Star Wars, however, the films are not.
James Wong and David R Ellis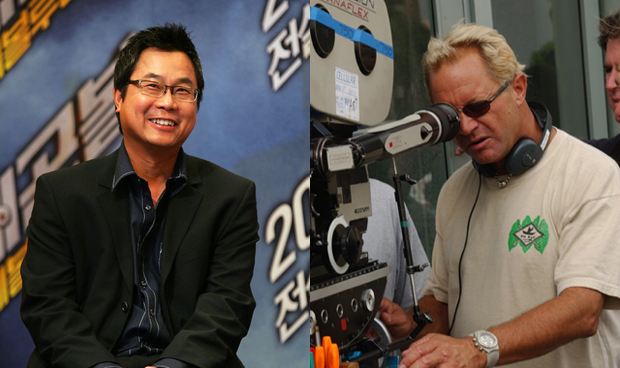 The late David R Ellis (who we chatted about here) has taken with him a sense of fun that's too rarely seen in modern day mainstream movies. Cellular and Snakes On A Plane are both entertaining, but it was the sheer glee he clearly had with Final Destination 2 that brought him to our attention. It would have been easy to do a straight photocopy of the solid first film, and to a point, that's what Ellis did. But he let us in on the joke: his build up to each killing was masterful, doing everything but wink at the audience as he left an abundance of clues, leaving us all to work out just how the latest teen wannabe was going to meet their demise.
Ellis took over from James Wong (who'd worked on The X-Files), who helmed the first movie. Wong was tackling The One when Final Destination 2 was in development, but he returned to helm the rollercoaster themed Final Destination 3, by which time the formula was in need of something fresh. It didn't get it, but made enough cash to warrant another film, and thus, David R Ellis got the call again. Wong had to pass, due to his commitments to Dragonball Evolution.
The Final Destination is the biggest grossing film in the series to date, although it too failed to recapture the glee of the earlier movies. Ellis agreed to come back, telling Movieweb at the time that he returned "because they couldn't find anybody else to do the job". It was the 3D that got him to sign up, although he couldn't recapture the glee of Final Destination 2 this time around. Sadly, Ellis' premature death earlier this year means we'll never get to see if he could again.
The fifth, and to date final, Final Destination movie was directed by Stephen Quale.
Was it a happy return?
Both Wong and Ellis made their best Final Destination movies first time around, although Ellis' The Final Destination proved to be quite the money spinner. Both went through the motions a little on their return though, and both perhaps should have stuck at one.
See also: