Features
The directors linked with every blockbuster movie project
Might it be time for us to find a fresh bunch of faces to link with every directorial opening on a blockbuster franchise?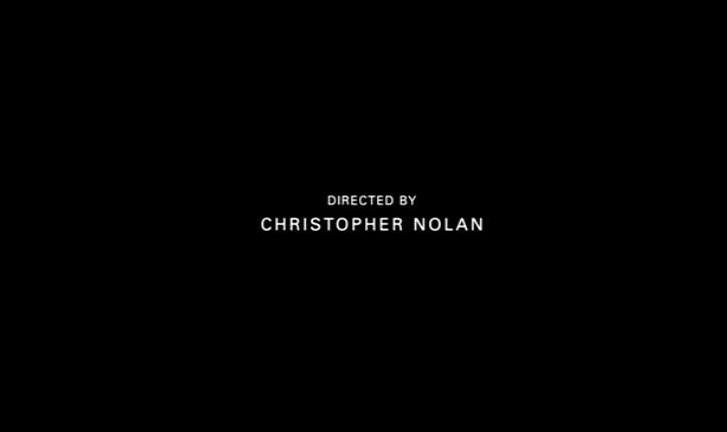 The appointment of JJ Abrams as the director of the new Star Wars movie has brought to an end – hopefully – a game of speculation that now seems predictably rife whenever a major franchise is in need of someone to steer it. It's as if the infamous line from Casablanca – "round up the usual suspects" – has formed the cornerstone of who-will-direct-which-film speculation.
We're not playing holier than thou here, as we're as guilty of what we're about to talk about as anyone, but it's getting just a little depressing that the publicly acceptable circle of blockbuster directing talent seems so small. It's also got to the point, it seems, where unless it's Joss Whedon's name that's attached to a potential project, an avalanche of rage isn't far behind.
Star Wars isn't the only example where all of this has played out of late. We're seeing a directorial merry-go-round of sorts with Warner Bros' planned Justice League movie. And if Abrams eventually confirms that he won't be directing a third Star Trek film, then expect a new raft of speculation to begin regarding the director to take that project on. You can already sit there and jot down just who's likely to be linked with the film too.
After all, it seems that we've come to a point where a core of ten or so directors are regularly linked with pretty much anything, regardless of whether it's the kind of material that would interest them or not. To be clear, this linking is rarely done by anyone directly associated with the project, rather by a media keen to rule people out on a one by one basis. Hence, as The Shiznit pointed out here, we get stories questioning whether so and so is doing such and such a movie, and a second story or an update when the obvious answer is a big fat no.
It's certainly fun to speculate (again, we're guilty of it), but perhaps the more interesting Star Wars rumours surrounded the less predictable choices. Having sat through the compellingly wonderful Safety Not Guaranteed, we'd have been fascinated to see what Colin Trevorrow could have done with Star Wars had he actually been anywhere near the final shortlist. We find ourselves far more interested than we would have been in the Flight Of The Navigator remake, purely because of his involvement.
But who are the names on the aforementioned magical list of the 'usual suspects'? Well, JJ Abrams himself is clearly the first, and can look forward to being near the top spot for the rest of his life now. Given that he's directed just four features to date, all based around material that he's largely developed himself (his first Star Trek film has his footprints all over it), he's not always the most logical choice for some of the stuff his name is pushed towards. But then, once you've done Star Wars and Star Trek, all bets are off.
Christopher Nolan remains one of the key geek directors of choice too, but even more than Abrams, he's never given the impression of being a director for hire. Sure, he took the Batman job, but that wasn't locked into a franchise cycle at that stage, and he was on writing duties too. Was he ever really likely to do a Star Wars movie? Quentin Tarantino keeps popping up as well, in spite of the fact that he's written, directed and individualised every project that he's ever done. Granted, he was linked with Bond once (when he suggested it), but even then, few people thought it'd happen. Not least the producers of the Bond movies.
Joss Whedon is an obvious inclusion on the list. He has three movie directorial outings to his name (with Much Ado About Nothing the next to hit the big screen), and is locked into The Avengers 2 until 2015 at the earliest. If he, as is entirely possible, looks to The Avengers 3 after that, then it's hard to see him fitting another big blockbuster franchise in there, even if he wanted it. That doesn't seem to stop the speculation coming though. Duncan Jones is gradually getting mentioned in association with more and more projects too, as is Ben Affleck (who reportedly was on the wishlist for both Star Wars and Justice League). Whedon, Jones and Affleck seem to be in the circle of 'acceptable choices'.
Further names you can add? Brad Bird, Matthew Vaughn, Zack Snyder and, whenever a leftfield choice is called for, someone like David Fincher tends to round out the list of those usual suspects. Jon Favreau sneaks in there too at times, and it's a tradition to at least mention Steven Spielberg somewhere along the line.
What most of these directors have in common though is that they're generally not the kind of people who studios look for. When a studio is embarking on a major new franchise, it's increasingly looking for a more economical and slightly less powerful name, we'd argue.
Sure, there are exceptions to this (Star Wars seemingly being one of them), but is it a coincidence that Sony took a talent such as Marc Webb and signed him up for three films when it chose to reboot Spider-Man? He's closer to the position that Christopher Nolan was at when he started his Batman journey, rather than when he ended it, and that in turn is closer to the sweet spot between talent, control and value that a studio is presumably yearning for. Basically, a sweet spot that few of the names we've mentioned seem to hit.
As for the wider media? Speculation will inevitably continue to be part of the job. But when the next big franchise vacancy opens up – be it Star Trek, Terminator, or whatever – it'd be refreshing to see a genuinely different mix of names thrown into the mix, if we are all going to speculate (which, let's face it, we are). A Tarantino-directed Terminator film might be an absolute blast to watch, but it's never going to happen, is it?
We may as well let the campaign for Woody Allen's Batman reboot start right here…
Follow our Twitter feed for faster news and bad jokes right here. And be our Facebook chum here.