Features
The depressing decline of Adam Sandler
Simon used to like Adam Sandler films. Even the bad ones. Now? He's not even sure that Adam Sandler does. But there may yet be hope...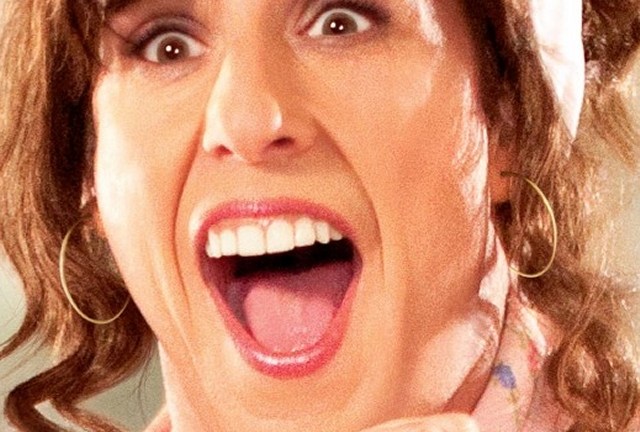 A few years back, I wrote a piece for this site entitled the 10 things Eddie Murphy needs to do to resurrect his career (you can read it here). It was written as a fan of Murphy's earlier work, who had sat and watched in despair as courage-free film choice after courage-free film choice hammered his movie career into the ground.
Looking down the list, as years have gone by, a number of the points in that list increasingly apply to Adam Sandler. I've long liked Adam Sandler, but there's only so long you can peddle the argument that he's better than the material he's given, especially as he's writing most of that material himself (or, at the very least, producing it, given him ample opportunity to call bullshit).
Ever since The Wedding Singer and The Waterboy launched his career into the stratosphere, he's been one of the most reliable box office draws. Every overtly commercial film he's made, bar Little Nicky, has generated good numbers, his films are relatively cheap to make, and Sandler's ability to mine jokes from weak scripts kept the dollars flowing.
At least, until recently. Last year, Adam Sandler took an ill-advised trip down Eddie Murphy Avenue with Jack And Jill. Here, he not only took on two roles, he also played the female lead. Even Murphy doesn't do this any more, and the decreasing return for the last Big Mommas instalment has hopefully put Martin Lawrence off, too. Sandler's reward for such a clichéd, depressing decision was the worst box office he's had in some time. Jack And Jill was no failure, but its $74m US take was his lowest for an outright 'comedy' since 2000's aforementioned Little Nicky.
Was it just a blip? Seemingly not. Sandler's new film hasn't made it to the UK yet, but That's My Boy has arrived in American cinemas, and stands at just $28m in takings, after two weekends. It'll just about crawl over $30m, but not much further than that. You have to go back to 1996's Bulletproof to see numbers that low for a Sandler comedy.
That's My Boy has been met by the increasingly usual scathing reviews for a Sandler movie (sadly, the excellent Andy Samberg co-stars in this one), once more citing the risk-free approach to movie-making that the star seems to have settled on. His next live action movie doesn't bode much better: he's currently filming the sequel to his biggest hit, Grown Ups 2, which suggests more of the same, with the same old faces around him.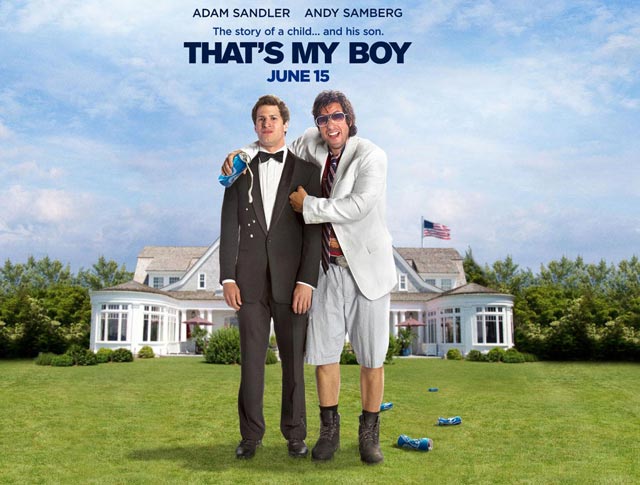 What's particularly disappointing with Sandler, when compared to Eddie Murphy, is that he had the balance right for a long time. Sandler was brave, where Murphy went for the quick bucks right the way through the past decade or so. Sandler was willing to stretch himself, his lead role in Paul Thomas Anderson's Punch-Drunk Love being the obvious example. And while box office or awards glory didn't follow his turns in James L Brooks' underrated Spanglish, or Judd Apatow's excellent Funny People, they were film choices that were rightly admired. They weren't damaging the box office of his main brand of comedies, but they were showing there was far more to Sandler than he was often given credit for.
Sadly, since the release and commercial disappointment of Funny People, Sandler has played firmly on safer ground, and shows little sign of leaving it. Thus, we've had Grown Ups, Just Go With It, Jack And Jill and That's My Boy. I've got more time than I probably should have for the first two of those, but that's still four of the most undemanding, forgettable films of the past few years, all in a row.
Yet Sandler is a real comedy talent. I still maintain that. He's grown lazy in terms of how far he's willing to push himself, certainly (although his level of industry is hardly slowing down), but he's far from a lost cause. And there's a hope that the commercial disappointment of his last two films might just persuade him to try something different. To take on a new risk. To work outside of the usual group (and style) of directors and co-stars, and move out of his comfort zone.
I'm not going to make an argument that Sandler is a De Niro in waiting, but I do think that there's a much better actor and performer in there than we've been able to see for a few years now. It's to his credit that he's capable of raising a laugh in even the weakest of films (Jack And Jill aside), but I still believe he's better than that. 
So what should he do? Well, he's got a few options. He doesn't actually need to do anything per se: his films have made him very rich, and chances are Grown Ups 2 – his first sequel, to his credit – will return him another sizeable hit. However, the warning signs are there that the cinema-going audience might just be tiring of more of the same.
Could he, then, try some more serious fare again? That'd be my biggest wish. For him to stretch himself again as a performer, and ideally, as a writer and producer, too. Even if he doesn't want to move away from comedy, his decision to make Funny People was an interesting one. Here, he moved away from directors like Frank Coraci and Dennis Dugan, to whom he's most closely aligned, and worked with Judd Apatow (not for the first time: Sandler cameoed in Undeclared once upon a time). That was a good move, even if the box office numbers didn't follow.
It'd be interesting to see Sandler working with different comedy talent, particularly writers, to see where else he can take his movies. The better comedy hits of recent years – 21 Jump Street and Easy A spring to mind – all had a strong screenplay at the heart of them, and I can't honestly remember the last big Sandler-style comedy where that was the case. The Wedding Singer, perhaps?
Sandler is far from a lost cause, but he'd still do well to heed the warnings of Eddie Murphy. Murphy took his audience for granted, and hit them with more of the same, after more of the same. It was a cynical approach in the end (one that made Murphy lots of money), and one that rightly backfired.
Going back to that Murphy list I mentioned right at the start, at least half the points of that apply to Adam Sandler right now. And it'd be a real pity if that was still the case in five years' time, on the eve of the release of Grown Ups 3. Even though recent evidence is to the contrary, I still believe that Sandler is better than that.
Follow our Twitter feed for faster news and bad jokes right here. And be our Facebook chum here