Features
The Den of Geek Podcast: Star Trek, Elseworlds, Warcraft, and More
For the November early edition of G! News, we we cover the latest film, TV, and gaming news, plus a chat with author Steve Nedvidek.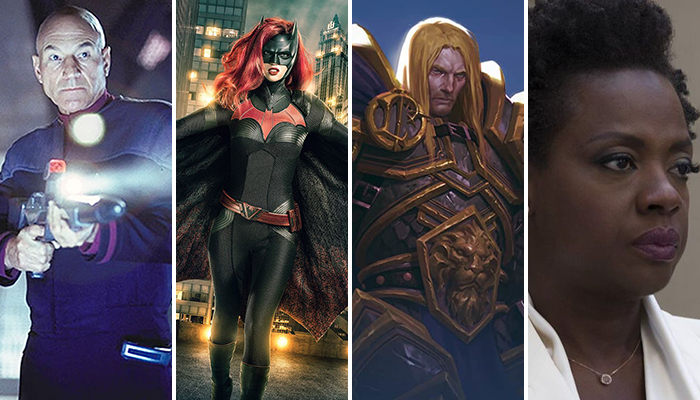 G! News, our Den of Geek podcast, continues with the first half of November 2018. Twice a month, the hosts pull some of the more discussable topics from the recent goings-on in movies, television, comics, and gaming to add their own commentary while directing listeners to where they can read more about the entertainment news they talk about.
This edition of the podcast addresses the full spectrum of Den of Geek's pop culture coverage, from games to movies, television, books, and even music! We begin the discussion with a deep dive into the importance of The Beatle's Revolution 9 to set the tone.
Then it's on to Star Trek where we share our glee at the return of Jean-Luc Picard, and we check in with the Arrowverse for the upcoming Elseworlds crossover event. Add to that a breakdown of the Warcraft 3: Reforged announcement, a quick look at some upcoming Christmas movies, and a review of Widows to wrap up the discussion.
Last is our interview with the co-author of The Jekyll Island Chronicles, Steve Nedvidek, to talk about the diesel-punk superheroes in his graphic novel series.