News
The Death Of Stalin Has Been Banned in Russia
The Death Of Stalin is not welcome in Russia, with one official calling it 'disgusting.'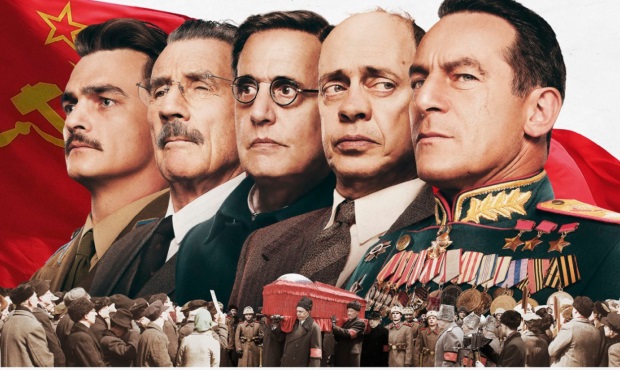 Not surprisingly, director/writer Armando Ianucci's new feature film, The Death Of Stalin, won't be getting a release in Russia. The movie, which arrives on U.S. screens in March, is a dark comedy from the creator of Veep and In The Loop that tells the story of Joseph Stalin's last days, and the shenanigans that ensue once he dies.
There had been hope for a Russian release and talks had been ongoing, but a ban has now been imposed.
According to a spokeswoman for the Russian culture ministry, the release of the film has been pulled thanks to it apparently including "information whose distribution is legally banned in Russia." It had previously been labelled "extremist" in a letter by filmmakers and relatives to Russia's culture minister.
Meanwhile, the deputy head of the Russian parliament's culture committee, Yelena Drapeko, was quoted as saying she'd "never seen anything so disgusting in my life," which makes it a must-see as far as we're concerned.
The certificate for the film's distribution in Russia has been withdrawn as a result.
Ianucci, meanwhile, seems to have taken the news in good spirits…
The film, whcih stars Steve Buscemi, Simon Russell Beale, Paddy Considine, Rupert Friend, Jason Isaacs, Michael Palin and Andrea Riseborough, arrives on March 9 in the U.S.
Source: AFP