News
The Dark Knight Rises: trailer news, IMAX, and possible run time
The new trailer for The Dark Knight Rises will appear next week, it's been confirmed. This and more news on Christopher Nolan's new film, right here…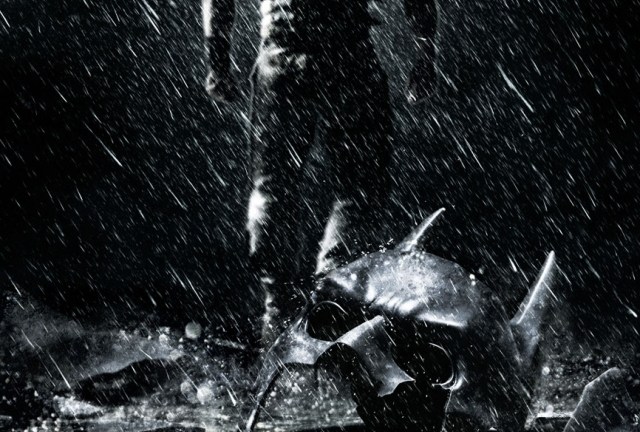 We're getting closer to Warner Bros kicking off the next phase of its promotional work for Christopher Nolan's The Dark Knight Rises, it seems, and we've got a few new bits of news to share with you.
Firstly, the big one: there's a new trailer coming. Furthermore, it's coming next week. Warner Bros has confirmed that the new The Dark Knight Rises trailer is going to be attached to The Avengers screenings in the US, which means it should debut on 4th May 2012 in cinemas. We'd expect it to be available officially online the week after.
Next, it's been revealed that the film will feature over an hour of IMAX footage this time around. That tops the 40 minutes or so we got in The Dark Knight, and has been confirmed in an article in The Wall Street Journal.
In the same piece, director Christopher Nolan addresses concerns over the difficulty in shooting in the IMAX format, saying "These were cameras that had been to the top of Mount Everest, to the bottom of the ocean and into outer space, but people thought we couldn't make a feature film. It was absurd."
Then we have another rumoured running time. We've had a few of these to be fair, so a pinch of salt might help. According, though, to the Event Cinemas webpage in Australia, the length of the film is 2 hours and 40 minutes.
Lest you think that includes trailers, every other film listed on the Event Cinemas website has a running time without trailers and such like included. It may just be a holding number, to be fair. But given that the film has been given its MPAA rating in the US (PG-13, natch), then there's something resembling a finished cut. And that means the run time is likely to be known, too.
More on The Dark Knight Rises as we get it…
The Wall Street JournalEvent Cinemas
Follow Den Of Geek on Twitter right here. And be our Facebook chum here.