News
The Dark Knight Rises: casting rumours, shooting dates
Yet more suggestions as to what the story of The Dark Knight Rises could be based on. Plus more casting suggestions, and details of when the film will shoot…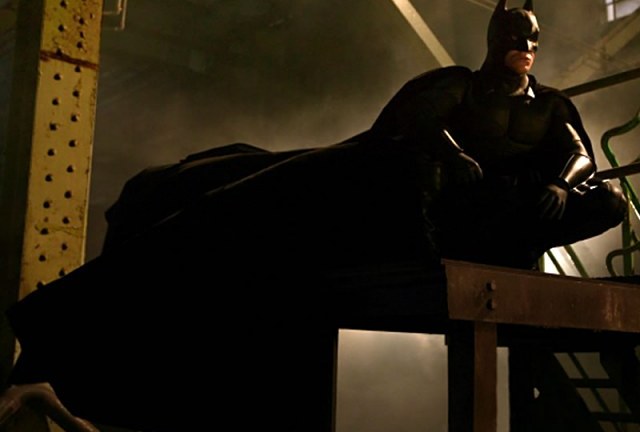 There still seems to be an element of 'fill in the gaps with guesswork' where the casting of The Dark Knight Rises is concerned. And with Christopher Nolan, as always, keeping his cards close to his chest, we're not that much closer to finding out just who Batman will be facing in the new film.
That hasn't stopped the speculation, of course.
Firstly, then, we have Total Film, putting forward the theory (and it doesn't appear to be a lot more than that) that The Dark Knight Rises will actually be based on Doug Moench's Prey take on Batman. That would make the villains in the new films Catwoman and Hugo Strange, which would at the least fit the Internet rumours doing the rounds.
Last week, after all, it was rumoured that Hugo Strange would be a key villain in the new film, and that Tom Hardy would be playing him. If Prey is indeed the direction that Christopher Nolan has followed, then all of this would fit.
Next? We might be seeing Talia Al Ghul, which would be a more direct link to Nolan's take on Gotham City to date. This rumour has sprung up off the back of an interview done with Teresa Palmer, over at Movieweb.
Palmer was originally cast as Talia Al Ghul in the ill-fated Justice League movie, that George Miller was once upon a time going to direct. When that fell apart, so, it seemed, had Palmer's chances of heading anywhere near Gotham City.
Nonetheless, Movieweb questioned whether she had put her name into the hat for Talia Al Ghul in The Dark Knight Rises, a role that hasn't been confirmed as being included in the new film. Her answer?"It is the longest shot in history for sure but I've put my name out there with my agents and things. So we'll see who ends up doing that role. My managers made the phone calls but I'm pretty sure that they will end up going with a big name girl."
Now that's not a no, is it? It's not a yes, but there does appear to be some potential substance in there somewhere.
That said, where The Dark Knight Rises rumours are concerned, we're firmly adopting a 'believe it when we see it' stance.
Finally, Sir Michael Caine has chipped in with some information on when the film itself is heading into production. He's told Empire that "Christopher [Nolan] said: 'Script in January, shoot in May, finish in November.'" Given how notoriously tight Nolan's schedules are, we'd wager he doesn't bring the film in even a day late…
We'll, of course, keep you posted on the latest from Gotham City as we get it.
Follow Den Of Geek on Twitter right here.