News
The Dark Knight – Nolan, Bale, Caine et al talk Ledger
Christopher Nolan and his cast recalled working with the late Heath Ledger at a Dark Knight press conference yesterday...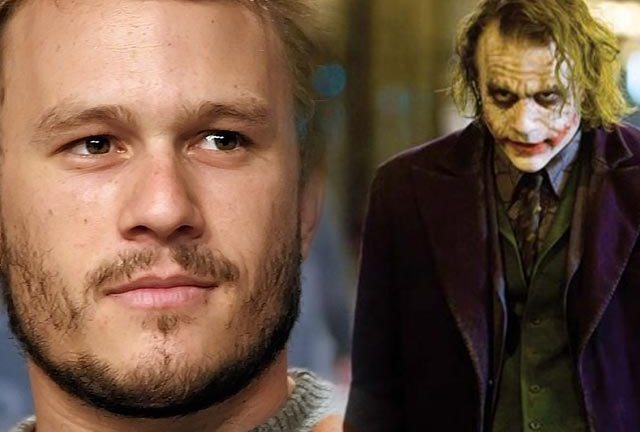 In a press conference yesterday at the Dorchester hotel in London, Christopher Nolan – director of The Dark Knight – gathered with stars Christian Bale, Aaron Eckhart, Maggie Gyllenhaal, Michael Caine and producers Charles Roven and Emma Thomas to discuss the blockbuster film, and were happy to recall their experience of working with the late Heath Ledger, whose performance as The Joker is being feted worldwide. Den Of Geek was there…
About Heath…
"In the most constructive of ways," said Christopher Nolan "he was terrific to work with. He was extremely precise, and diligent in working out exactly how he balanced the meat of the iconography of the character with the human reality, the psychological reality that allows the character to be genuinely threatening, because you can believe him as a person.
"That was really very exciting to watch, that very unpredictable combination of elements. In every gesture, he placed something of the heart of the character. His physical movements, the way he walks, the way he moves…it was pretty magical to see it all come together."
Aaron Eckhart, who plays Harvey Dent/Two-Face in The Dark Knight, had some slightly more domestic memories of the Perth-born actor, who died in January, aged 28, of an accidental overdose of prescription drugs…
"I noticed his dedication," said Eckhart. "his love for his character, being in the make-up trailer and watching him create his make-up and play with it as it was being created. That was a thrill. Crews can misunderstand an actor's process, sometimes when you call cut, they expect you to turn off and I love, in my short time with Heath in the film, how he had the dedication, discipline and courage to keep his energy and keep it running so that he didn't have wrap-up until the next day. And the way he did that impressed me a lot."
Sir Michael Caine spoke also of his one scene with Ledger: "Though I didn't actually have any dialogue with him, what struck me was, when we were talking before the take, how calm and just ordinary he was. And then he sort of disappeared and came out of an elevator as The Joker, and I can't remember being so stunned by a performance, especially having just been talking to him. I thought it was incredible."
A rather sedate Christian Bale spoke only for a few moments of Ledger, noting that "he was quite mesmerising to be opposite."
"I think what's so amazing about him and his movies is that he's absolutely free in the sense that I don't think he could do any wrong." said Maggie Gyllenhaal, who takes over from Katie Holmes as Bruce Wayne's childhood friend and great love Rachel Dawes in The Dark Knight. "He was just absolutely inside what he was doing. With someone like that, it's thrilling to act with them and so, even though the scene I had with him was very terrifying and full of anxiety, it was exhilarating to work with him. And I think some of that is even in the scene – that feeling of being exhilarated and inspired…"
On success…
The Dark Knight has taken $200 million dollars worldwide in its opening weekend, breaking the record set by Spiderman 3. Asked to share his feelings on the massive success of his second Batman outing , Christopher Nolan commented: "Taking on a film of this scale, you're committed to trying to reach as wide an audience as possible, but we never felt the pressure to achieve the kind of success which we're enjoying at the moment, which is a great bonus. I think for all of us, really, the goal both creatively and financially was just to do better than we had done with the first film, try and improve on that."
Michael Caine is clearly pleased as well…
"To me, it's the most surprising thing, because we felt Batman Begins was a massive success and you thought…well, 'sequel'; what are we going to do? I mean, I just play the butler, so I just stand around watching everybody else doing their bit [laughter]. But we wound up with this extraordinary box office number, which is probably the greatest ever for a weekend. So, to me it's fantastic. I've not been in many pictures that have done these numbers…"
Nolan: "But you'll be able to build on it now." [general laughter]
Caine: "It's already made me, really. [laughing]."
Asked why he is credited in Dark Knight without the appellation 'Sir', Caine responded: "I'm the fair knight, not the dark one. I don't think it's necessary, because it only means something in this country and it's an international movie."
On the pressure to succeed…
When asked if he felt pressure to follow up the huge success of Batman Begins, Christian Bale replied: "I felt absolutely no pressure whatsoever. I don't even think about it, the box office stuff. But ultimately I'm responsible for playing my character, and that's the end of it. And that's not why people will go to see the movie; they go to see it because they hear the movie as a whole is a great thing,"
Maggie Gyllenhaal: "I think I always feel pressure to try to be very good in a very good movie. I always feel that way, and I always start out thinking that I'll never be able to do anything; but in this case I didn't feel any more or less pressure. Chris [Nolan] made it; I think it was very important to him that the movie, even though it was on this huge scale, felt honest and truthful. And so it felt like any other movie I'd done, and it was just as scary and just as welcoming…"
Eckhart added: "This movie's interesting because you feel pressure to the fans who know the character and the history."
"I think that we clearly all felt that we needed to expand on Batman Begins," said producer Emma Thomas. "which was incredibly well-received; although the way that this one has been received has made me re-evaluate that, in a way.
"But the process of making this film was such a long one, it's been over two years of our lives, and so you're not really thinking about the box office, you're thinking about, 'Can we just make the action bigger?' or whatever, and it's only in the last few weeks we've really turned our attention to the box office. I don't think any of us would have expected…this."
Producer Charles Roven added: "Once you decide to do a sequel there's always real pressure; the pressure to make it bigger and better both in terms of the size and scope and the story-telling aspect of it. There were some wonderful new and bold things which also added to the pressure, but made it really exciting to do, like the idea of iMax.
"Being innovative in that way creates additional pressure but it also makes it that much more exciting when it becomes realised. And these are all things that Chris [Nolan] brought."
Bale on getting ready for The Dark Knight…
Christian Bale walked onto the set of Batman Begins very shortly after a long period of emaciation in the service of his role as insomniac Trevor Reznik in Brad Anderson's The Machinist (2004), and needed to restore his withered frame to superheroic proportions. Was the preparation easier for Dark Knight…?
"This time," Bale replied. "was a whole lot easier. I could hardly even walk before the first one. [The mental preparation] was easier in every way, because, it's a continuation of the character. I knew that he had evolved and matured, and he's faced with a different set of problems to the original. I knew the character very well."
Christopher Nolan on violence in The Dark Knight…
"We specifically shot the film without horrific violence and gore and so forth." Says Nolan "There is a lot of implied violence, a lot of things happen off-screen. I think there's a lot of intensity to the film and it comes mostly, I think, from an unpredictable quality, the threat of what might happen but actually over the course of the film very often doesn't."
Christopher Nolan on real-world parallels and terror in Dark Knight…
"We tried quite rigidly, in quite a disciplined fashion, to not put those things into the script on purpose. We tried to just write the story according to the terms of this kind of film-making, according to what the expectations of the genre are; and we try and challenge those expectations somewhat
"But really what we're looking at doing is presenting the most entertaining story, and if it's written according to things that we're all concerned with, inspired by, frightened by and so forth, at the end of the day, when you look back at it, there'll be resonances; there will be parallels with what's going on. We all live in the same world…"
25 villainous casting suggestions for new Dark Knight films10 Essential Joker Stories 15 Contenders To Play Catwoman After The Dark Knight 10 things it takes to be BatmanInterview with Adam WestWould you visit the Batman Dental Surgery?10 Things To Keep You Busy Until The Dark Knight Comes OutBatman puts the boot in on Dark Knight trailerA good look at the bat-bike from The Dark KnightThe Dark Knight: the best poster yet?DVD Dungeon: Schumacher's Batman filmsThe Dark Knight: 12 roles Michael Keaton could have playedBatman vs The Dark Knight – why so similar?New Dark Knight poster distinctly post-9/11